December horoscopes
All about the Benjamins
Is there any better time of year to freak out about money than the holiday season? If you're sweating your budget this month, you're not alone. Feel better prepared by finding out what's in store for your sign this month.
Sagittarius
If the little voice in your head has mostly just been squealing "OMG OMG OMG" lately, it's understandable: you've got some powerful planetary magic working in your favor right now. You're attracting good things this month like it's going out of style, and that includes money. But your biggest potential pitfall right now is spending your newly acquired funds on something you haven't totally thought through. Ride this exciting, powerful feeling for as long as it lasts—just be careful of getting caught up in the moment and spending money that you'd be grateful to have on a less-awesome day in the future.
Capricorn
You tend to be conservative, not just with how you spend your money, but with how you earn it, too. You're the last person who'd fall for a scam or get-rich-quick scheme. You'd rather stick to a slower but safer cycle of earning and saving. As a result, you might have to turn down some opportunities this month that other people in your life want you to take. But guess what? Your reluctance is totally healthy and okay. You're becoming more honest with yourself about what you want for your future, which will be more valuable in the long-term than a chance to make a few quick bucks.
Aquarius
You've been kicking ass at work lately, both because you're a boss (duh) and because you've had some recent chances to showcase your dazzling leadership skills. These successes might not directly translate to more money coming in, but at least you're feeling super valuable and full of potential. So if you're tempted to splurge on an amazing gift for your partner, we say to go for it (within reason though, because you might need a little extra cash for an unforeseen expense at the end of the month).
Pisces
Extra holiday expenses have you playing financial catch-up this month, which can feel really discouraging. Rather than give yourself a hard time for not being where you wish you were (or think you should be) financially, use this month to think about what you can do to spend more conservatively in the future. (Also, you're likely to be the beneficiary of others' holiday generosity, which might help relieve some of the anxiety you have about paying the bills this month.)
Aries
You've had some extra financial luck and it's making you feel inspired about all of the possibilities. You may also be wanting to show your love interest an extra good time with some of the surplus. But if this year has taught you anything, it's to keep your impulses in check. That surplus you've been enjoying may use itself up fairly quick, especially during the holidays. It's best to preemptively make a budget at the beginning of the month, even if it's the last thing you feel like doing.
Taurus
You've been dreaming about upgrading aspects of your life, and that's been motivating you to save. When an opportunity to spend on a tempting impulse purchase arises early in the month, exercise some restraint. The holidays always bring extra financial pressure, and you'll be happy that you chose wisely by the time you reach the end of the month.
Gemini
Discipline may not be your strong suit right now, especially while all kinds of distractions are keeping you from making a focused financial plan. Even though you're feeling good about life right now (and maybe because you're feeling so good), you are likely to make financial decisions that aren't in your best interest. You do need freedom in your budget, as in all things, but you also need to plan (at least a little bit) for the future. By the end of this month, you'll find yourself critically reflecting on your spending. Avoid the shame spiral and keep your money in check now.
Cancer
You've come a long way this year, and you are (rightly) feeling proud of all the self-improvement you've done, especially financially. With only a few weeks left in 2018, you might be eager to double down and save even more this month. Not exactly a bad idea, but be careful of getting into an "all spending is bad spending" mindset. It might be worth carving out a little bit of cash to spend on something fun this month. Maybe a date night?
Leo
It's not exactly a secret that you love to do everything big, from your wardrobe to your date ideas. So it's no surprise that sometimes this takes a toll on your bank account. You've got a lot of luck and positive energy rolling in right now, but don't mistake that for actual cash. It will be very easy for you to make some reckless spending choices this month, so it's especially important to remember to live within your means. Find ways to live royally anyway, and do luxury on a budget. If anybody can do it, it's you.
Virgo
You're conservative (financially) and responsible, and you're often the voice of reason. This level-headedness extends to your relationship with money, and you're usually pretty happy to focus on saving and keep your spending under control. But this month, you're feeling more tempted than usual to pull the trigger on a big expense. (Maybe the holidays have you pining for a beach vacation?) There's nothing wrong with investing in something worthwhile, but impulsive purchases just aren't going to work for you. You're more likely than most to feel instant buyer's remorse.
Libra
The good news is that you'll likely have a little extra money coming in this month, maybe unexpectedly. The bad news is that there will be an additional financial burden on your plate. Maybe a friend or family member needs a little extra cash to get through the end of the year, and you're happy to offer some help without question. Your sincere generosity is one of your best qualities, but keep in mind that there's a difference between helping someone and enabling them. You can be generous and still set boundaries on your spending.
Scorpio
Nobody cares more about security and long-term well-being than you. That's why you've probably been diligent about stashing some money away for a rainy day. You've felt powerful and decisive recently, and you're thinking a lot about your long-term goals and how to accomplish (and afford) them. Unfortunately, that rainy day you've been anticipating might be coming towards the end of the month. You've got what you need to ride it out. Don't get too discouraged: in the new year, you'll re-calibrate with some clarified financial goals.
XOXO,
Bedsider
P.S. ICYMI: take our 5-minute survey for a chance to win a $100 Etsy gift card.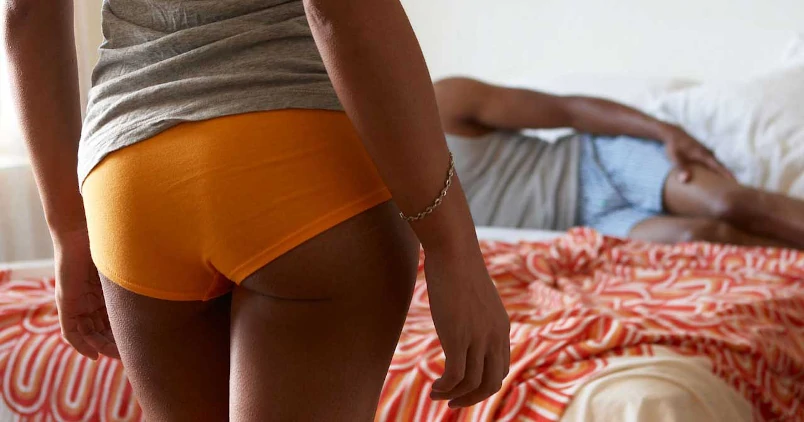 Subscribe to Frisky Fridays
Heat up your weekends with our best sex tips and so much more.