Nine fall date ideas that aren't (as) basic (as apple picking)
How to make the most of one of the only pleasant seasons
It's officially going to be fall in just a few days. And even though we know fall is a harbinger of winter (we won't be tricked by you, you pleasant temptress!), we may as well enjoy the brief window of being comfortable outside. Here are 9 date ideas that are perfect for this season:
1. Cidery tour
Let someone else pick the apples for you! And ferment them! Not only does visiting a cidery involve less work than apple picking, but it involves more day drinking.
2. Maize maze
Put your relationship to the test with a totally optional and actually quite stressful maize maze! If you make it out and you're still a couple, you're probably destined for marriage. Fair warning though, where there is a maize maze, there are probably goats, and the smells that come out of goats are NOT romantic.
3. Craft night
Start working on your feminist Halloween costumes or knit a blanket to snuggle under together.
4. Baking
Baking is a perfect low-cost date activity for the cooler months. Turn late summer squash into brownies or those plentiful fall gourds into a super easy pumpkin cake. While your treats are in the oven, you'll have plenty of time to get busy on the couch.
5. Stargazing
Even if you can't tell your constellations from your constipations, there's hardly anything as romantic as lying on a blanket with someone you like/love/lust and staring up at the night sky with them. And the great thing about fall is that it's a brief window in which you can actually be outside for more than 5 minutes without either fainting or losing feeling in your toes. Bring a second blanket to cozy up under, and you never know. One thing might just lead to another.
6. Team self-care
Treat yourselves to some sexy self-care with a couples massage or some not-that-sexy-but-totally-necessary self-care with a trip to get tested for STIs together.
7. Scary movie marathon
There's nothing quite as romantic as snuggling up to watch a movie together. Scary movies are especially great early in a relationship because they give you an excuse to get super close.
8. Tailgating without football aka a car picnic
This is when you make a bunch of delicious food (or just buy some tacos) and take it to a scenic spot (or Target parking lot) to eat it. Très romantique.
9. Leaf peeping
Leaf peeping is another great cheap date. And while you're peeping some leaves maybe you'll peep some other things too. Just saying!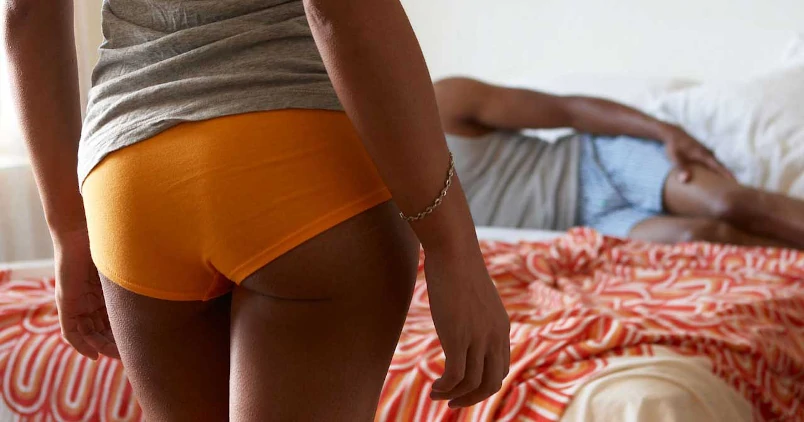 Subscribe to Frisky Fridays
Heat up your weekends with our best sex tips and so much more.