Bedsider's definitive 2019 holiday gift guide
Everything you need for everyone worth giving a gift to
The holidays don't have to be a time for stress and running around town shopping in the frigid slushy weather. They could simply be a time to share things you love with people you love. And hopefully they'll love those same things, but if not, that's on them! Here's a list of our 10 favorite gifts for the 2019 holiday season. The best part is that you can get everything on this list without ever taking off your Snuggie.
1. Anatomical jewelry
OHME's vulva ring and "tiny titties" ring make perfect presents for your bestie or yourself.
Or celebrate the incredible internal structure of the clitoris and your own irreverent sense of humor by giving a "Clitoring" to your MIL, who may or may not ever figure out what it is.
2. Witchy things
Get that friend with all the crystals what they really want. Check out The Hoodwitch and Hauswitch.
3. Art
Support female artists AND get something cute for someone special. We love this print from Natalie Byrne, this embroidery hoop art from The Femme Bohemian, and just generally everything Frances Cannon does.
4. Books about sex, sexuality, and identity
In addition to their vast array of inclusive sex toys (which would make a great gift for your boo), Spectrum Boutique has a fantastic selection of books about sex, sexuality, and identity for people of all ages.
5. Feminist flair
This flair from Us By Design is so good, you may just want to get 37 pieces for everyone on your list. We especially love this pin.
6. Birth control for someone who can't afford it
Charitable donations are the new gift cards. Support our Contraceptive Access Fund with a gift in a loved one's honor. $50 gives a year of birth control pills to someone who wants but can't afford it.
7. Babecamp
Sign yourself AND your sister, bestie, or partner up for Babecamp, and our beloved Virgie Tovar will walk you through finally breaking up with diet culture. This will be the gift that keeps on giving. It's not cheap, but, classy queen that she is, Virgie offers a pay-what-you-can option.
8. Decorative plate
This one's for the fancy (but fun) bitch in your life.
9. Magic boob-ball
This boob oracle will give you all the advice you could ever need.
10. Goddessware
Rose Grown's goddessware (ceramic vases, planters, bowls and cups), is functional art that anyone would be lucky to receive, period.
XOXO,
Bedsider
P.S. Check out our monthly round up of the latest news about sexual health and birth control.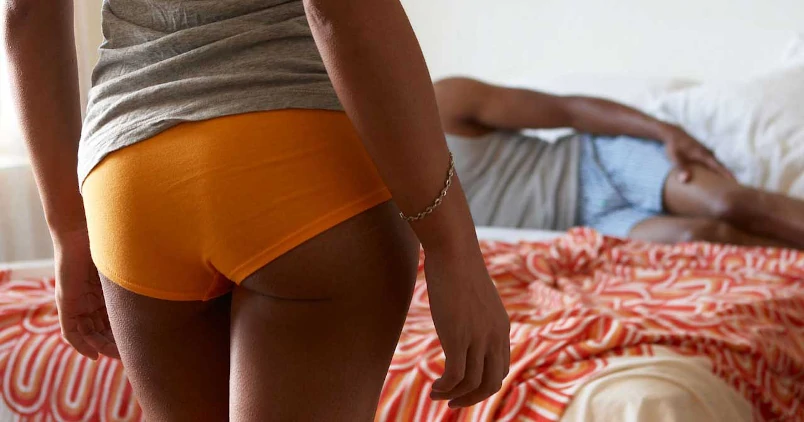 Subscribe to Frisky Fridays
Heat up your weekends with our best sex tips and so much more.