April 2020 horoscopes: Everything is terrible but you still need to shower
Obviously everything is terrible right now. And there's very little we can do about it besides stay at home so we don't unknowingly spread the virus to 59,000 people. We can also work on making sure we're keeping up with our self-care. Here's the best way to do that this month based on your sign.
Aries
March 21st - April 19th

The reconfiguration of your work life may have you at wit's end right now. But if you look at this situation through your trademark Aries optimism, you may be able to see it as an opportunity to strengthen multiple areas of your life at once. For example, having extra time for movement is a total plus for you right now and will help you keep your body feeling vibrant. Stay focused on the positive, Aries. It will get you through.
Taurus
April 20th - May 20th

Being a sturdy, solid anchor in your relationships is one of your trademark superpowers, but how often do you get to be the needy one? When there are dramatic shifts in your work life this month, you may find yourself feeling extra vulnerable. Know that it's okay to ask for help from others, and in fact, it's quite beneficial to your mental health to do so. Make sure you are allowing your loved ones to reciprocate the care and support you so generously offer them.
Gemini
May 21st - June 20th

This month, self-care will look like a ton of extra social time for you. But wait—don't go running out the door looking for a block party. Social time can take a lot of different forms, and right now it needs to happen alongside social distancing. Don't worry though. Your intelligence and savvy with technology will help you and your entertaining group of friends to come up with safe ways to be together in no time. You may also be feeling extra in need of romantic connection this month. Try starting a letter exchange with a love interest, and get to know each other via the written word like in the olden days.
Cancer
June 21st - July 22nd

Your caring nature is in overdrive at the moment. Even though you may be overwhelmed by everything that's beyond your control right now, you are still showing up for others. And though being a nourishing giver is second nature to you, this is also a really important time to nourish yourself. Especially your sexuality. This is a great month to explore the power of your own physicality (including solo!) and to discover the replenishing power of pleasure.
Leo
July 23rd - August 22nd

Whether you like it or not, Leo, everybody looks to you as the shining example of what to do. And this is especially true in times of crisis. Though you typically accept the attention with poise, this is a moment where you may be feeling a bit uncertain and would rather not be in the spotlight. Taking care of yourself at this time may look like going inward and bathing in all of the small pleasures that help you feel luxurious, like your skincare ritual or spending some time with a favorite sex toy. After all, nobody can love you like you.
Virgo
August 23rd - September 22nd

You are the preparedness superhero right now. And because of that, there may be loads of extra responsibility coming your way from friends, family, and even work. Though you love being of service, there is a limit to your resources, and you need to protect yourself. Remember that you can't take everything on at once, and that getting the rest and replenishment you need is the only way to keep up a steady pace.
Libra
September 23rd - October 22nd

Between meeting your own social needs right now and taking care of those in your life who need your help, you may feel like people-ing is your full-time job. Though your loved ones may be leaning on your natural charm to bolster their spirits, it's good to remember that downtime is important. Taking time to go inward doesn't detract from your relationships, it actually helps you show up more consistently in them.
Scorpio
October 23rd - November 21st

Spending more time at home may be revealing some things that you have overlooked in the maintenance of your sanctuary. (This may also apply to the inner sanctuary that is your mental health.) Though you may not like all the things you are finding within, you are the master of rebirth. You are able to release what is no longer serving you and to gather the things that restore you. Meditation, yoga, and/or other spiritual practices may be especially beneficial for you at this time.
Sagittarius
November 22nd - December 21st

There has never been a situation that could hold you down for very long. Your natural buoyancy will find a way to make magic out of anything, no matter how challenging. Self-care for you right now probably looks like dreaming up all the trips you're going to take when you are able, and snagging those low-priced tickets while you can. After all, there's more than one way to be adventurous, and planning future adventures is one of them!
Capricorn
December 22nd - January 19th

Your preparedness is probably paying off in many ways at this time. Though some people accuse you of being a pessimist, you're the ultimate realist, and your knack for anticipating every possible scenario has created extra stability for you. Keep in mind that it's also important to take time for fun. Especially physical fun. If sexy time isn't an option, have some living room dance sessions (or enjoy any other form of juicy physical expression).
Aquarius
January 20th - February 18th

You're probably super busy coming up with all kinds of solutions right now and using every ounce of your hard-earned knowledge to do what you love most: help out your fellow humans. But you may also be finding yourself dealing with obstacles to progress that you weren't expecting, and one of them may be lowered energy. Remember that humans need to rest a lot, especially when we're stressed. Give yourself grace, and take a nap.
Pisces
February 19th - March 20th

Your changeable nature may bring you to the surface some days, seeking connection, while on other days, you may need to disappear without telling anybody why. Though you care about your friends and relationships, you may be finding your deepest nourishment while alone right now. Though many don't understand your mysterious ways, you know what you need more than anybody, Pisces. It's okay (and even necessary) to honor your unique rhythms.
XOXO,
Bedsider
P.S. It's Women's History Month, and we're celebrating with a list of 5 kick-ass women in history who fought for reproductive rights.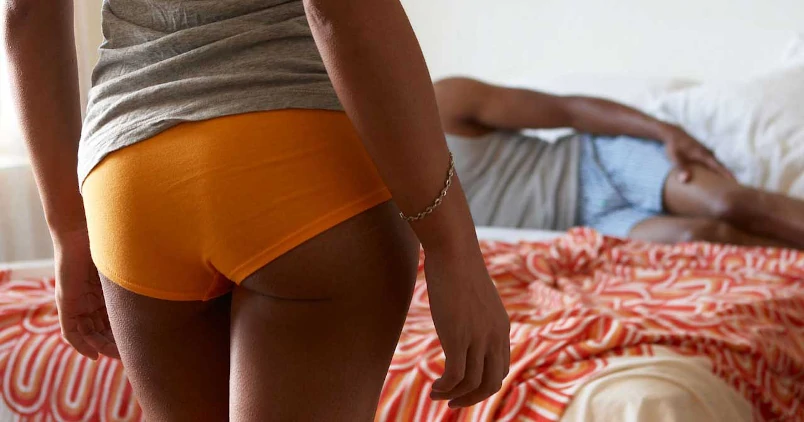 Subscribe to Frisky Fridays
Heat up your weekends with our best sex tips and so much more.