5 kick-ass women in history who fought for reproductive rights
You need to know these names
It's Women's History Month, and here at Bedsider we're celebrating the rad women in our lives and everywhere else. You know we love taking time to say #ThxBirthControl, but what if we could thank some of the actual women who help make reproductive healthcare available to all? The fight for reproductive rights has so many dedicated people on the front lines who push for what they believe in. They deserve all the things, and we're going to start by recognizing them here.
1. Emma Goldman
Emma Goldman was an orator and radical political activist who was born on June 27, 1869, in what is now Lithuania. She immigrated to the United States at the age of 16 because her father didn't support education for girls. As an adult, she trained in midwifery and became a vocal proponent of contraception. Teensy problem: it was illegal to publish materials about preventing pregnancy back then! (Bedsider would've been in so much trouble…) So in 1916, after giving lessons to the public on contraceptive use, she was arrested for violating the Comstock Law. Goldman was also an early mentor of Margaret Sanger, the woman who coined the term "birth control" and founded Planned Parenthood. Emma Goldman died May 14, 1940, after a full, colorful life of activism.
2. Byllye Avery
Byllye Avery is a reproductive justice activist and advocate. In the 1970s, she and other like-minded colleagues opened a clinic in Gainesville, Florida that provided abortion, contraceptives, and reproductive health care information to women with lower incomes. She also started a birthing center. Avery's legacy also includes founding the National Black Women's Health Project (now the Black Women's Health Imperative). NBWHP was the first national organization to focus exclusively on the health and wellness of Black women and girls.
3. Norma McCorvey
You might know Norma McCorvey better by her legal pseudonym, "Jane Roe." She was the plaintiff in the groundbreaking 1973 Roe v. Wade decision. When she became pregnant with her third child, she sought an abortion, which was illegal in Texas at the time. McCorvey was referred to attorneys Sarah Weddington and Linda Coffee to challenge the constitutionality of Texas's anti-abortion law. The case went all the way to the Supreme Court, and they won. Although she helped to secure abortion rights for American women, it's often overlooked that McCorvey herself never got the abortion she sought. The class action lawsuit was decided nearly two and a half years after she gave birth. In 1994, she told the New York Times, "I just never had the privilege to go into an abortion clinic, lay down and have an abortion. That's the only thing I never had."
4. Dr. Helen Rodríguez Trías
Dr. Helen Rodríguez Trías was a Puerto Rican doctor and women's health care activist who changed the face of the women's health movement. She became the first Latina president of the American Public Health Association. Her work as a physician focused on ending reproductive health disparities faced by low-income people of color. Because women with lower incomes were often coerced into sterilization, Dr. Rodríguez Trías helped create the Committee to End Sterilization Abuse in 1974 to draft ethical sterilization guidelines. In 1979, some of the guidelines she helped write became reality. You can thank Dr. Rodríguez Trías (and many other colleagues) for the law that mandates that doctors must obtain written consent prior to a sterilization procedure.
5. Norma Jean Serena
Norma Jean Serena is a Native American woman from Pennsylvania whose fight for reproductive justice began in 1970. After she delivered her fifth child, doctors sterilized her under coercive circumstances, noting on her chart that the procedure was done for "socioeconomic reasons." When two of her children were removed from her custody under what were later determined to have been false pretenses, she sued the county to get them back. Serena also demanded justice for her forced sterilization in a separate lawsuit. She won custody of her children but lost the second case. However, her courage in legally challenging sterilization abuse shed much-needed light on institutional mistreatment of Native American women.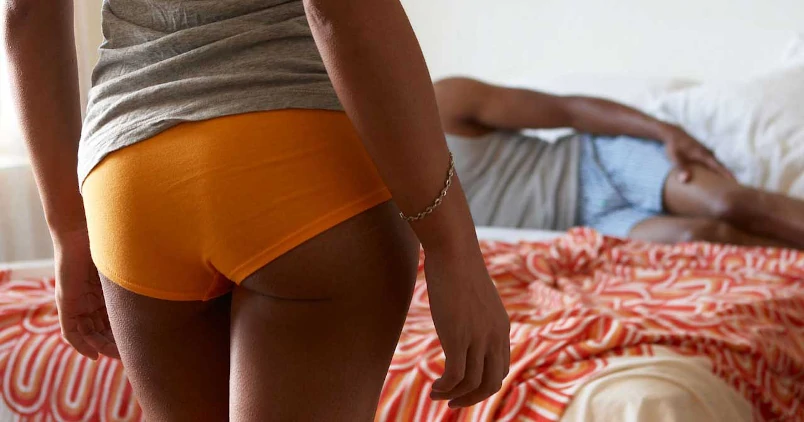 Subscribe to Frisky Fridays
Heat up your weekends with our best sex tips and so much more.