5 things you can do today to celebrate Juneteenth
Because it should be a national holiday
We here at Bedsider love any chance we can get to celebrate freedom in all its many forms. So we're super excited that today is Juneteenth! If you're new to this holiday, no worries—this is literally the perfect day to learn all about it and celebrate it for the first time.
Juneteenth commemorates June 19, 1865, the day that enslaved African-Americans in Galveston, Texas learned the Emancipation Proclamation had set them free two years earlier. Union army general Gordon Granger shared the news when he read aloud General Order No. 3 to proclaim liberty for all people in Texas and informed them the Civil War had ended two months prior. News took a lot longer to travel back then, and slave owners were taking advantage of that to keep people enslaved. Juneteenth (or Jubilee Day) celebrations began yearly among African-American communities in Texas in 1866. The unofficial holiday gradually spread around the country over the next century.
Over 150 years after it came into existence, Juneteenth is now experiencing a resurgence in public awareness as the country undergoes a national reckoning on racism. Because of this heightened social awareness, many companies like Nike, Twitter, Square, and Vox Media are making Juneteenth a paid corporate holiday. But you can still join the celebration even if you don't have the day off—freedom is for everyone! Here are some ways you can get free on Juneteenth:
1. Eat a traditional African-American meal
What is a holiday without a delicious feast to share with family? In the 1860s, enslaved people often ate culinary staples like collard greens, sweet potatoes, and tea cakes. Since Juneteenth is a born-and-bred Texan celebration, don't forget the barbecue!
2. Listen to testimonies of freedom, struggle, joy, and the African-American experience
Early Juneteenth commemorations included singing spirituals and hymns. Featuring essential songs from artists such as Nina Simone and Kendrick Lamar, this generation-spanning Juneteenth 2020 playlist on Spotify is a treasure. See also: this amazing audio library of speeches by African-American activists put together by American RadioWorks.
3. Contribute to modern-day freedom movements
The ongoing fight for reproductive justice is a sobering reminder that full liberation is a process, rather than a destination. Black women and femmes often face high rates of reproductive discrimination in the United States. You can learn more, join the fight, and donate to reproductive justice organizations like SisterSong to help.
4. Cozy up with a book by a Black author you haven't read before
Anti-racist books are all the rage right now. If you're non-Black and you want to educate yourself on racism, spending Juneteenth with your nose in a book is one way to start. But don't feel confined to nonfiction books that unpack oppression. The fiction of Amiri Baraka, Octavia Butler, Jesmyn Ward, and Rion Amilcar Scott is essential reading, too.
5. For Black people: Rest. For allies: Re-commit to change.
Frankly, racism is exhausting. And while Juneteenth is a celebration of freedom, it was merely the beginning of a long battle for African-American equality. That fight rages on, and it's going to take everyone to win it. We're inspired by The Nap Ministry's mission of "rest as resistance" for Black people. Meditate, go outside and take deep breaths, lose your worries in something beautiful. Get free where you are. Happy Juneteenth!
XOXO,
Bedsider
P.S. In case you need it, here's a little something to make you laugh.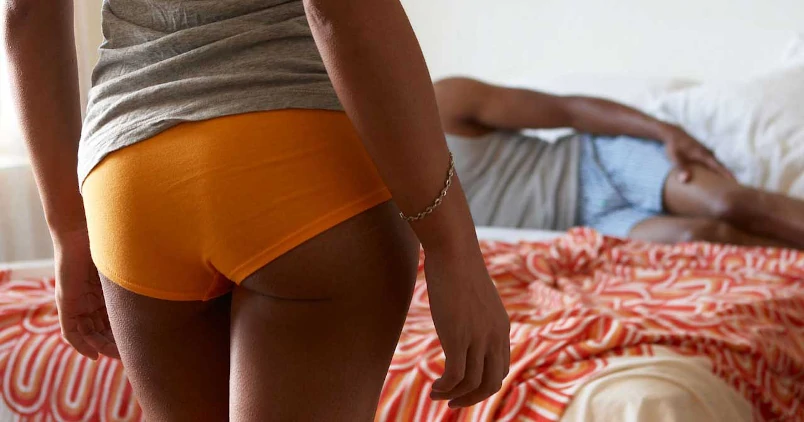 Subscribe to Frisky Fridays
Heat up your weekends with our best sex tips and so much more.