Pandemic sex positions we never thought we'd have to know about
If you're doing it at all, you deserve a medal
Times are tough. Real tough. We're doing things we never thought we'd have to do—like putting on a mask to walk to the mailbox and watching political conventions for entertainment because we watched all the actual entertainment already and there's none left. But necessity is the mother of invention, and never has that been more true than when it comes to pandemic sex. Here are 5 innovative, pandemic-inspired sex positions.
1. The "I gave us food poisoning with my cooking again"
So you're back at it again with the "interesting" recipes and now you've both got tummy troubles. The last thing you want is anybody on top of you. We'd recommend some gentle spooning sex, which doesn't require anyone to be on top and takes minimal effort.
2. The "my leg muscles have atrophied"
If never going outside has your legs feeling like linguine, you're not alone. Try forward-facing spoons position, in which you both lay on your sides facing each other. Swing your leg over your partner's thigh and improvise from there—whatever feels good goes.
3. The "maybe we should flee"
Pack a suitcase haphazardly, but then don't leave. Lay on the bed and cry for a little while. Then have sex in whatever position makes you the least despondent, possibly while wearing shoes just in case you want to leave right after.
4. The "you coughed yesterday so now we're in separate rooms"
Get your hands on some sex tech that allows you to stimulate and tease your partner from different rooms, different homes, or even different states. It can be fun anyway, but in a pandemic, it's just good social distancing.
5. The "I've sat through too many of your Zoom meetings to ever have sex with you again"
This one is just masturbation.
XOXO,
Bedsider
P.S. Last one hit home a little too hard? Check out our survival tips for when you're both working from home.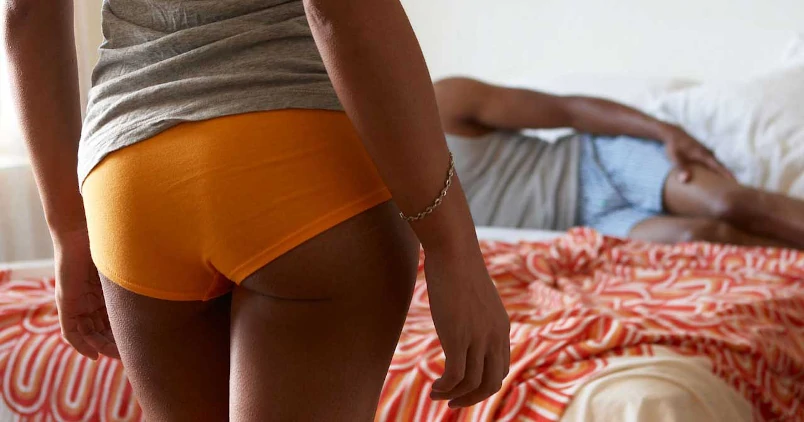 Subscribe to Frisky Fridays
Heat up your weekends with our best sex tips and so much more.