The best places to have sex in public: Fall edition
It's seasonal, sue us
So there's good news and there's bad news. Bad news first: the pandemic is still a thing somehow. But the good news is that due to the pandemic, a lot of us are spending more time outside, where it's safer, which presents tons of new opportunities to have sex in public places. Here are a few fall-specific ideas to get you started:
1. In a maize maze
While this might once have been a sure-fire way to get caught and arrested, thanks to COVID-19, some maize mazes are staggering entry so there are only a few people inside the maze at once. Here we find a potential silver lining of the pandemic—it's now possible to have a quickie (like really, really quick though) inside a maize maze.
2. On a hay bale ride
Any good fall carnival will have a hay bale ride—you know, the thing where you sit in the back of a tractor while a kindly farmer drives you around. Find one where they give out blankets, and get handsy under the covers. Any bumps in the road will only serve to enhance the action.
3. While leaf peeping
Leaf peeping is a classic fall activity that simply involves using your eyes to see fall foliage. You can step up your leaf peeping game this year by having sex up against one of those colorful trees.
4. While drinking cider
You may be able to visit a cidery if you're lucky enough to be located near one that's doing outdoor tours and tastings. If you can pull this off, we're happy for you. If you can't, we suggest drinking some cider in the backyard or in an empty field and having sex while you do so.
5. In the Starbucks drive-thru line
PSL season, baby! Get it on in the car while you wait for your pumpkiny treat, or just park near a Starbucks dumpster where you can get whiffs of cinnamon, nutmeg, and ginger wafting in through the windows while you do it.
6. While paying someone to harvest their crops for them
You know, in a pumpkin patch, while apple picking, that kind of thing. Plenty of open space, and great for those with farmhand fantasies.
7. In a creepy barn
There probably won't be many haunted houses this year, especially since screaming is strictly forbidden during a pandemic, but who's going to stop you from driving out into the country and finding an abandoned old barn to have sex in? Nobody but the police, that's who.
Make good choices.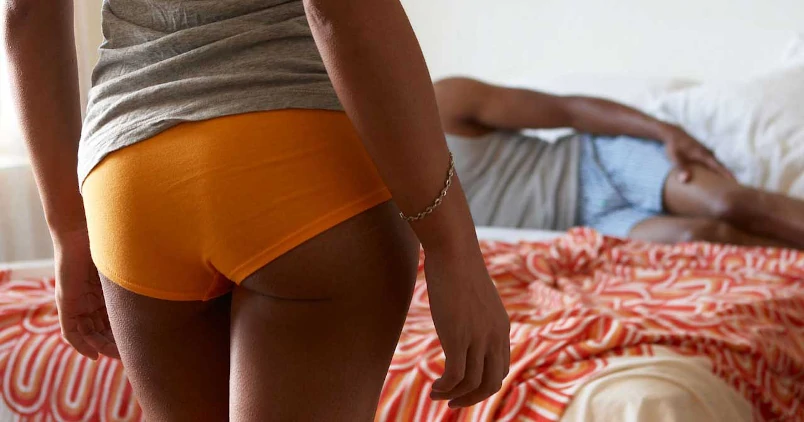 Subscribe to Frisky Fridays
Heat up your weekends with our best sex tips and so much more.