SILCS: It's not your mama's diaphragm (not her spermicide, either)
Could a new method to protect against both pregnancy and HIV be closer than we think?
Update: The Caya diaphragm, a.k.a. SILCS, is now available in the U.S.
—
In the 1960s, more than 10% of married women in the U.S. used a diaphragm for birth control—today, fewer than 1% do. The drop could be because so many other birth control options have been introduced since then, including the implant, new IUDs, the ring, and the patch. But a group of women and researchers are interested in bringing the diaphragm back to life. They want it to be easier to get, easier to use, and offer protection against more than just pregnancy. Researchers are making good progress on all three fronts in the form of a new diaphragm design, which they're calling SILCS (named after a company that helped to develop it) and currently testing with tenofovir, an HIV-fighting gel.
Out with the old UFOs…
The original diaphragms*, which are still available on the U.S. market, come in different sizes and shapes and are usually made of latex. To get one, you have to go to a doctor's office, have your cervix measured, and get a prescription. They can be tricky to insert—sometimes resulting in unidentified flying diaphragms—and for some women they're not very comfortable once in place.
The researchers behind SILCS thought they could do better. They interviewed women and doctors in the U.S., South Africa, Thailand, and the Dominican Republic to find out what changes they'd like to see in a new diaphragm and to test out designs. With advances in materials science since the 1960s and better knowledge about the anatomy of the vagina, the research team had more choices and better information to help them with the new design.
In with the new one-size-fits-(nearly)-all.
The result of their careful design process is the SILCS diaphragm. It comes in just one size that fits most women, so those who want to try one don't have to be measured by a doctor. It's made of silicone, which is softer to wear and more durable than latex. A woman in the Dominican Republic said about using it: "It feels like it belongs to you. Sometimes you think, 'Do I have it on, or not?'"
The SILCS diaphragm has dimples on the side to make gripping it during insertion easier and reduce the UFO-factor. There's also a little dome that's easy to hook a finger into for removal. It's hormone-free, like the original diaphragms, and women are totally in control of when they put it in and take it out. Brand new research shows that SILCS used with a spermicidal gel is about as effective in preventing pregnancy as the original latex diaphragms.
And it protects against HIV?
The search for HIV-prevention techniques has been going on for decades, ever since the tiny, sexually transmitted virus was recognized as the cause of AIDS. Huge investments have been made in the design and testing of "microbicide gels" intended to prevent HIV infection without relying on condoms. Researchers may have finally found a winner in tenofovir gel. Tenofovir is an antiretroviral drug used to treat people who have HIV. A study in South Africa showed that women who used tenofovir gel in the vagina before and after sex were about 40% less likely to get a new HIV infection. They were also 50% less likely to get a new herpes infection. The more often women used the gel correctly, the less likely they were to get a new viral infection.
The tenofovir gel team is now working to test whether the SILCS diaphragm can be used with the gel. If it can, the next step will be to conduct a study to learn whether the combination reduces new cases of HIV and prevents accidental pregnancies. This study would likely take place in sub-Saharan Africa. Although there's good evidence that tenofovir gel protects against HIV and herpes, it's unknown whether using the gel with a diaphragm will be as protective against pregnancy as using a diaphragm with spermicide. To make this combo a good method of birth control, a contraceptive ingredient may need to be added to the gel as well.
Follow the Yellow Brick Road…
It's a long road to design, test, and introduce a new birth control product in the United States, so the SILCS diaphragm and tenofovir gel won't be available on the U.S. market tomorrow, or even during 2012. SILCS will be available first in Europe,** where women can already buy diaphragms over the counter. Tenofovir gel is likely to be available first where rates of HIV are highest, like some countries of Sub-Saharan Africa.
When SILCS does come to the U.S., it is likely that women will need a doctor's appointment to get one, since it will probably take yet more studies and approval from the U.S. Food and Drug Administration (FDA) for the new diaphragm to be sold over the counter. The women and researchers who help bring new birth control options to the U.S. market need brains, heart, courage, and amazing persistence. The contraceptive development road has lots of mini-adventures and distractions along the way—but we can hope it eventually leads back to Kansas.
*Okay, the original original diaphragms go way, way back to the 1800s. They were made of cloth or rubber and were called "womb veils" for added mystery.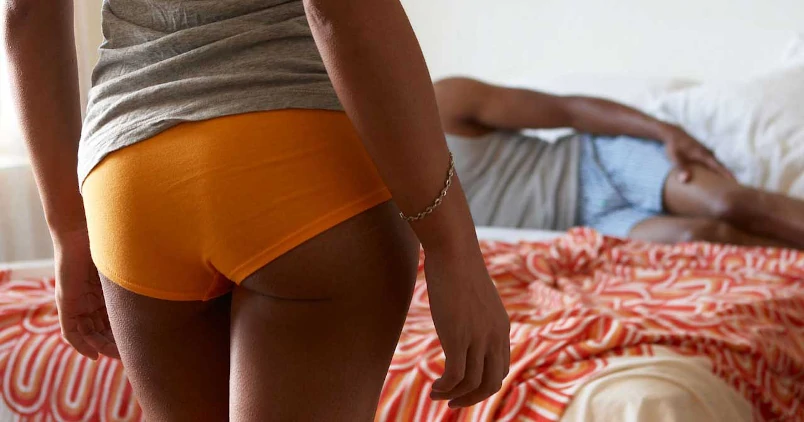 Subscribe to Frisky Fridays
Heat up your weekends with our best sex tips and so much more.