7 of the weirdest places you can buy sex toys
Time to finally put those gift cards to good use
Gone are the days when you had to gather your inner reserves of strength and courage and go in person to a seedy, fluorescent-lit sex shop to get yourself some satisfaction. Now not only can you shop at online sex shops, but you can get just about anything your heart desires on Amazon. (We'd suggest supporting a small business like Feelmore, but we get it—sometimes you really just need that next-day delivery). But it gets even better. Some of the same stores where you can buy clothing, gifts, and household items now also sell sex toys, and we are HERE 👏 FOR 👏 IT 👏. Here are 7 of the most unexpected places we've found sex toys for sale:
1. Anthropologie
Where else could you buy your literal wedding dress and also lube for the honeymoon. Talk about vertical integration! Expect high-end brands and everything in a minimalist, coordinated color palette. Quality, not quantity.
2. Walmart
Where Anthropologie goes for aesthetics over breadth of selection, Walmart has chosen to optimize for having something for everyone. From strokers to furry-tailed butt plugs to couples' toys, they have many hundreds of options to choose from.
3. Urban Outfitters
Urban Outfitters is just out here straight up owning it. Alongside toothbrushes and menstrual cups, they have a pretty solid (for what is, at heart, a clothing store) selection of toys. Just remember that oil-based lubes aren't condom-safe, so if you're using condoms or internal condoms, stick to silicone or water-based lubes.
4. Target
What they say about Target really is true—you go in for one thing and come out with ten. Now instead of coming out with just a new set of plates and another lamp you don't need, you can also come away with a new vibrator. They don't have nearly as big a selection as Walmart, but they do have a good mix of higher-end brands with more affordable options.
5. Your local pharmacy
CVS and Walgreens both sell sex toys now—go figure! Sexual health really is health, y'all! Walgreens even sells sex furniture.
6. Brookstone
On the one hand, Brookstone is definitely the most unexpected place on this list, but on the other hand, it kind of makes sense that the folks who brought us recliners that will rub your neck would have branched out into toys that rub…other things.
7. The hardware store
While Lowe's actually does carry a few "wand massagers," a search for sex toys at your chain hardware stores won't turn up much. Home Depot in particular requires a bit more creativity. But looked at with the right lens, there's something potentially sexy on almost every aisle—from ropes to plastic sheeting to heavy-duty padlocks. What we're really saying is that sex toys are in the eyes of the beholder.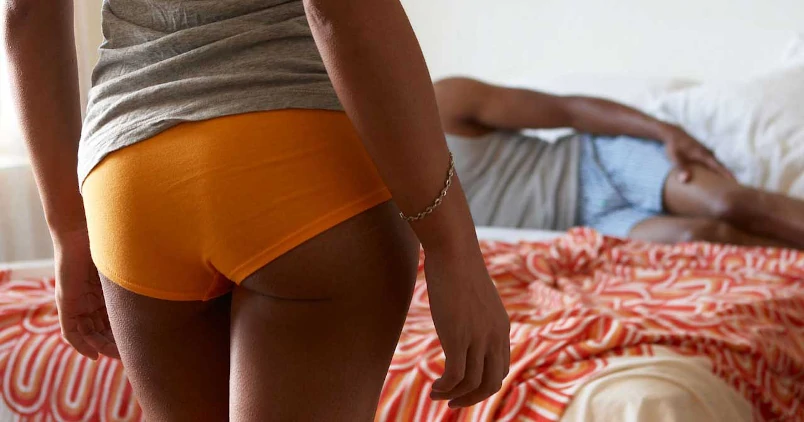 Subscribe to Frisky Fridays
Heat up your weekends with our best sex tips and so much more.