Choosing a (new) health care provider
Keep these questions in mind
Whether you just moved, are ready for a change, or need to find your first provider, choosing a health care provider can feel daunting. This is especially true when you're looking for a sexual health provider. But finding a provider that's a good fit for you and your needs is one key to helping you get the care you deserve. That might mean talking to friends or family about their experiences with their health care providers, checking with your insurance to find a provider in your area, or using our clinic finder to find a provider near you. Here are some things to think about and questions to ask yourself when deciding if a health care provider is right for you:
Before you go:
Do they offer the services you need?
Are you looking for birth control? Do you need an abortion? Are you having irregular or painful periods and want to find out why? What you need can help determine the type of provider you should look for. For example, while a primary care provider might be able to test for STIs and give you a prescription for birth control, they may not be able to place IUDs or offer abortion care. So thinking about what services you might need can help you find the right provider. And if you're not sure what services a provider offers, you can call before you make an appointment to ask.
Do they have any special experience or expertise you need?
Asking friends or family for recommendations can be helpful. However, someone else's perfect provider might not be perfect for you (and that's okay). Think about if there are specific characteristics or skills you are looking for in a provider. For example, some providers have more experience with caring for people who've experienced trauma, people with certain medical conditions, or LGBTQ+ people. Figuring out what is most important to you can help narrow down your search.
In the exam room:
How do they talk to you?
Even simple interactions can let you know if you feel comfortable with another person. Pay attention to how a provider greets you. Did they introduce themselves? Did they make eye contact? Did they seem to be listening when you talked?
Do they respect you as the expert in your life?
Every person has different health care needs and preferences. This means that your provider listens to what is important to you and talks with you to make a plan for your care together instead of presenting a one-size-fits-all list of "shoulds" or "musts."
You may decide not to have a certain test or procedure or not to have an exam done in a certain way (or not at all), and that's okay. A provider who respects you will discuss their recommendations and reasons for making them with you, and they will ultimately respect your right to make your own health care decisions even if they are different than their recommendations.
Are they willing to tailor physical exams to help you feel comfortable?
Some people are worried or scared about physical exams, especially pelvic exams. If you've had a particular exam before, think about what made you most comfortable (or uncomfortable) during it, and tell your provider about it.
You may want to have a fully-clothed conversation prior to undressing for an exam, or maybe you want to do the exam first—it's your choice! Some people like having each step of the exam explained to them as it's happening, but others may not want to know the details and may be more comfortable putting in headphones or meditating until the exam is finished. The right provider will listen to what's important to you and tailor the exam so you are comfortable. It's also okay to tell a provider to stop at any time during an exam, even after it's started.
Can they back up their recommendations with evidence?
As important as it is to have a provider who puts you at ease and whose personality clicks with yours, it is also important to know you're receiving good care. This can be tricky—how can you tell if a provider's recommendations are following standards and guidelines and are based on good evidence?
A good first step is simply to ask why they are making a certain recommendation, such as for a certain treatment, or for one type of birth control over another. Providers should be able to answer those questions in a way that makes sense to you. If you don't understand, it's always okay to ask for more information.
Screening potential health care providers to find one that is a good fit for you might take extra work. But in the end, finding a provider you can trust and work with will make your health care visits more comfortable and help you be more in control of your care.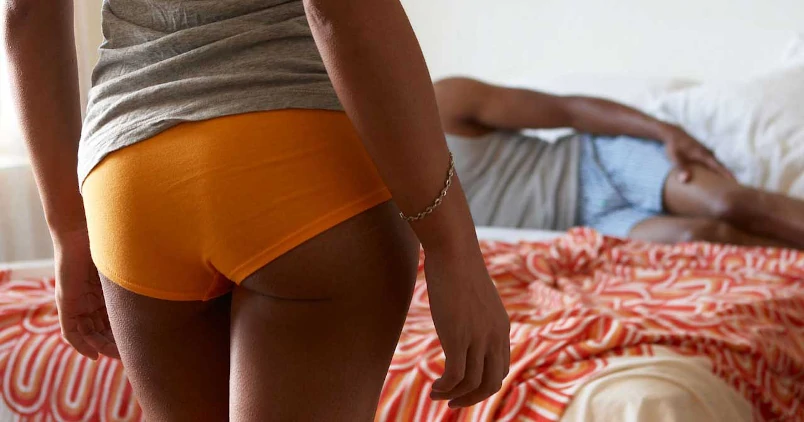 Subscribe to Frisky Fridays
Heat up your weekends with our best sex tips and so much more.