5 things Adele can teach us about love & relationships
From leaving to moving to moving on, Adele knows how to heal
After a six-year hiatus, 15-time Grammy Award winning artist Adele is back with her much anticipated fourth studio album, 30. And let us tell you, it does not disappoint. Adele takes us through a journey of romance, heartbreak, self-love, and putting yourself back together. Here are a few takeaways (we could go on forever) from 30 on love and relationships from the one and only, Adele.
Know When It's Time to Leave
People stay in relationships for many reasons (kids, comfort, ease – you name it). But if the relationship is no longer serving you and you're not happy, that's a sign it's time to put yourself first and exit the relationship. If you don't, you cannot fully be there for your significant other, friends, or family.
Putting yourself and your health (whether that be mental, physical, or emotional) first ensures that you're showing up not just for yourself, but for the people you love and care about the most.
How can one become so bounded/
By choices that somebody else makes?/
How come we've both become a version/
Of a person we don't even like?/
- I Drink Wine, Adele
When in Doubt, Go at Your Own Pace
Whether you're going through a breakup, divorce, or even a demise of a friendship, it's important to go easy on yourself and let yourself cry it out. Let yourself feel the world around you! Taking your time and going at your own pace is part of the journey of healing and moving on that can lead you to what you truly need.
Cry your heart out, it'll clean your face/
When you're in doubt, go at your own pace/
- Cry Your Heart Out, Adele
Don't Dwell on What Could Have Been
After you leave someone, it's easy to have thoughts of what that relationship could have been. Letting go of the past is never easy, but Adele reminds us that you can still love someone AND acknowledge that you're not meant to be with that person anymore.
But we need to learn how to love who we're loving/
It's hard but we must, we gotta let it go/
And turn off the urge to know what could have been/
But I will love you forever/
- Can't Be Together, Adele
You Will Get Back Out There
After a break-up it may take time to put yourself back out there and that's okay. When you're ready, Adele is here to show us all that even after going through a tough break-up, love is still out there, and you will put the pieces of your life (including your love life) back together.
When will you run with me?/
Like I know you wanna?/
(Like you want to, like you want)/
You're the one for me/
And I'm counting on you (on you)/
To put the pieces of me back together/
- Can I Get It, Adele
Consistency Is Key
Know. Your. Worth. Whether it's been months or years, people can get complacent and lazy in relationships, but knowing what YOU deserve and need is key to a healthy, reciprocal, and fiery relationship. Because, who has time to be with someone who isn't crazy about them?
Complacency is the worst trait to have, are you crazy?/
You ain't never had, ain't never had a woman like me/
It is so sad, a man likе you could be so lazy/
Consistency is the gift to givе for free, and it is key/
To ever keep, to ever keep a woman like me/
- Woman Like Me, Adele
Adele shows us through 30 that the decision and ability to leave a relationship to put yourself first isn't easy, but it will most definitely be worth it in the end. We love Adele for knowing what she wants, sticking up for her worth, and being the boss Queen she is.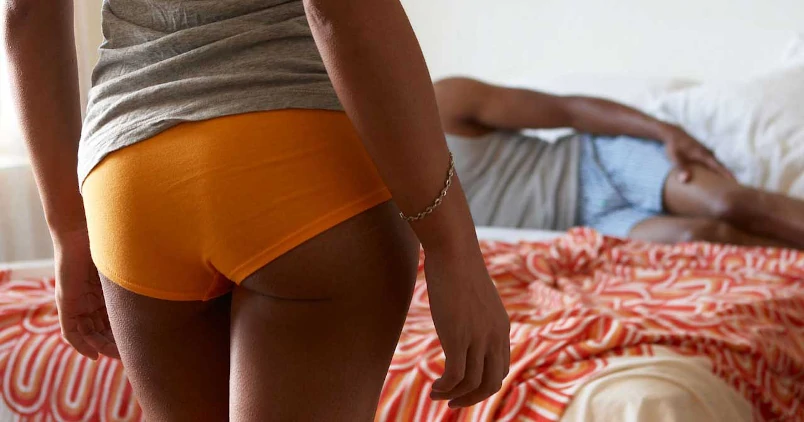 Subscribe to Frisky Fridays
Heat up your weekends with our best sex tips and so much more.