5 sexy "new year, new you" resolutions you need to try
The new year is the perfect time to try new things!
Happy New Year! (And no, it's not too late to say it! A new year is like a new pair of shoes: you have to break it in a little bit before it feels comfy.) As we ease into 2022, New Year's resolutions are on a lot of our minds right now. The usual "New Year, New You" goals like exercise and healthy eating are always popular, but why not take the opportunity to overhaul your sex life, too? Plus, you can kill two birds with one stone when you work up a sweat getting your freak on. Here's our list of five naughty resolutions you can make to throw some of that New Year, New You sparkle into sexy time.
Resolution #1: Expand your toy box
New toys aren't just for the holidays! We like the idea of trying a new kind of sex toy every month until you perfect it on yourself… or with a partner! Go traditional (like dildo or vibrator) or wild (think doll-hand nipple clamps). Whatever revs you up is a win.
Resolution #2: Get into the Kama Sutra
Whether you're a newbie or a pro at the positions in the Kama Sutra, there's always something new to discover with this almost 2,000-year-old sexual text. Trust us, you can go deeper (haha). The Kama Sutra is a great springboard to shake up things in bed—or outside of it. Master a position? Then literally take it on the road and try it in daring places!
Resolution #3: Role play your favorite show
If you're into role playing, take a new approach to sensual dress-up this year. Browse your favorite streaming service for ideas on characters. Okay, so hear us out… Succession, but sexy? Make bedtime a boardroom takeover that ends in your birthday suit. Or Selling Sunset, the after-midnight edition? Show bae all your, ahem, properties.
Resolution #4: Up your lingerie game
Lingerie can be so much more than sheer, lacy bras and panties (not that there's anything wrong with those delightful items). Think of other fabrics and nightclothes that feel sensual against your skin, like satin or faux fur, and dive in! Then drape yourself in silky, shimmering robes not just at night, but whenever you're at home relaxing. Or go outside the box with latex, faux leather, and vinyl intimates. Feeling like a sex god/goddess on any day ending in -y is a great way to ramp up your bedroom life.
Resolution #5: Try a boudoir photoshoot
Maybe you've mastered the nude selfie or could totally do a YouTube tutorial on how to sext over FaceTime. Now it's time to take your talents to a professional… for a boudoir photoshoot! You can also DIY a shoot and have your partner photograph you. Pick out your sexiest lingerie sets (see Resolution #4), practice your best sexpot poses, and shine for the camera. Boudoir photoshoots are great for when you need a reminder of what a sexy badass you are.
Our New Year, New You list is just a starting point of things to try. As with anything, tailor your sex life resolutions so they fit your lifestyle and personality. And remember, birth control is always a great accessory to whatever goals you have planned for 2022!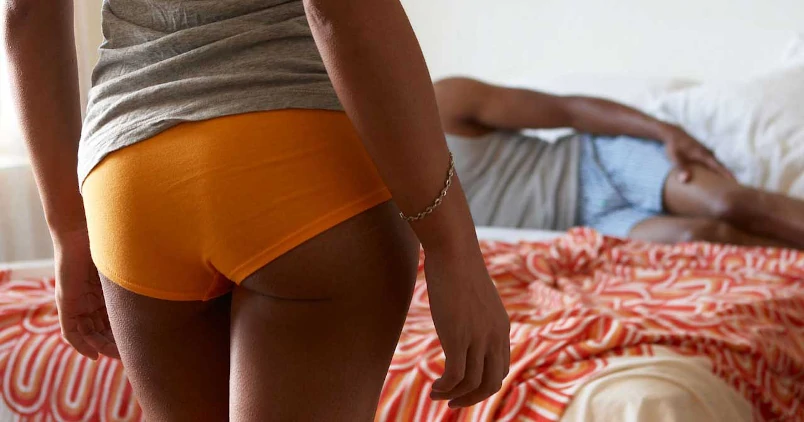 Subscribe to Frisky Fridays
Heat up your weekends with our best sex tips and so much more.