March 2022 horoscopes: accepting support is a strength
Knowing when to ask for help and receiving it are game changers
Spring is almost here. That means it's time to do some spring cleaning, in your life and relationships. This is the time to implement those plans you've had for the year, surround yourself with cheerleaders, and shake things up! Read ahead to find out more!
Pisces
February 19th - March 20th

Expansion continues as a theme this month when the universe drops you a ton of support for a dream you've been cultivating. Though "too good to be true" absolutely needs to be minded as a possibility, you can trust that now is the time for you to shine as your brightest self and make progress. Getting a little help from your friends is also important right now as they will both support you and help you to see your blind spots. Soar onward!
Aries
March 20th - April 19th

A recent heaviness lifts as you start to feel social again. Expressing your dynamic nature amongst gatherings of people fuels your fire, and maybe even brings in a new love interest. Sex can be hot this month and dreaming gets big over pillow talk. You and your lover could discover a shared sense of possibility and wonder, and the main thrust of your relationship could begin to forge itself around these ideals. However, be careful, the bubble may burst at the end of the month if it's not based on reality.
Taurus
April 20th - May 20th

Though a lot of great new expansion has shown up in your life, there may be a bit of navigation required this month as you are stretched to your max with the number of changes you're required to take on. Rather than digging your hooves in and resisting, now is a great time to receive help and guidance from others. Ultimately, you'll be happy you embraced the shifts in the long run.
Gemini
May 21st - June 20th

Sexy times abound this month when you and your lover discover common interests, adventurous desires, and eccentric explorations. Even if you're just rediscovering passion with a well-established lover, you'll find a reignited spark helping you discover new stimulations in bed. Ever curious and explorative, now is the time to embrace an even broader range of desires with each other. (Pro tip: talking about it, not just doing it, is a huge part of what really does it for you.)
Cancer
June 21st -July 22nd

Finally feeling social again after a lot of introspection has you wanting to get out there and mingle. Whether it's dating, going to social events, or just hanging at chill intimate gatherings, you are feeling safe enough to crawl out of your crab shell. This can be a great month for drawing in new connections that feel like immediate family (a quality that tends to be a prerequisite for you to feel comfortable). Bonus: These new friends will help bring your true self out.
Leo
July 23rd - August 22nd

Turbulence from recent love life difficulties may spread into this month, as you try to repair the relationship. Though it may feel like things are dragging on, it's a month where your deep passions are likely to emerge and speak-before-you-think honesty will explode. Though that may seem to make things worse, it also holds the potential to deepen the intimacy between you and your partner. Though at times a bumpy ride, honesty is the way forward this month, opening the possibility for passion to reignite.
Virgo
August 23rd - September 22nd

Though you and your lover are finally ready to get out in public and be seen together, your plans for simple, pleasant evenings may be dive-bombed by unexpected disruptions. Though this may send your anxiety through the roof, this month is a lesson in surrender for you. Sometimes, when you trust the universe, everything turns out ok. The alternative is trying to control absolutely every little detail and that's not only futile, but a recipe for a panic attack.
Libra
September 23rd - October 22nd

You are feeling social and ready to explore now that your life commitments have recently been cleared out. You are showing up at events, parties, gatherings, and hitting your social stride again. Ever the magnetic addition to any soiree, it won't be long before you attract new love interests. Though it might feel really good to explore fresh attractions, bear in mind that illusive energies run high this month, potentially foiling your good sense. Always keep a trusted wing-person nearby who never fails to offer their real opinion of your current match, and let it temper your own.
Scorpio
October 23rd - November 21st

Love may feel a bit up and down this month as jarring life differences emerge between you and your love interest. Though the initial shock of the revelations may be cause for a temporary separation, there's likely to be a come-back-around vibe that heals you and your lover towards your true shared desires. It is tough to make any final decisions about anybody you're seeing this month, navigating the shifts is par the course as you find your way towards what is best for you both.
Sagittarius
November 22nd - December 21st

Getting seduced by dreams of new adventures colors your entire inner world right now, as you and a lover plan your future getaways together. Though this feels like a long time coming and well deserved, you also need to bear in mind all potential real-world limitations. And since you don't really want to come down from fantasy land right now, that's a big ask. But if you get a bit more realistic, you'll thank yourself later, especially when it comes to wise use of resources.
Capricorn
December 22nd - January 19th

A larger-than-normal amount of softening in your life opens you for deepened intimacy, revealing a huge part of your true nature to your partner or love interest. Offering up this part of you is no small feat, and the person you're revealing it to must have done something substantial to earn your true heart. Though your reality-hardened mind may be waiting for "the other shoe to drop," allow yourself to explore the intimacy for a while. You could use the heart nourishment.
Aquarius
January 20th - February 18th

Though you've been facing reality lately, it's likely that during this time there's been a special somebody who's been "staying friendly" with you. That "friendliness" is likely to blossom into something this month, when romance finds its way into your heart no matter what the obstacles have been. If this friend has proven their loyalty by committing to you for this long, it's likely to be something that has deep roots.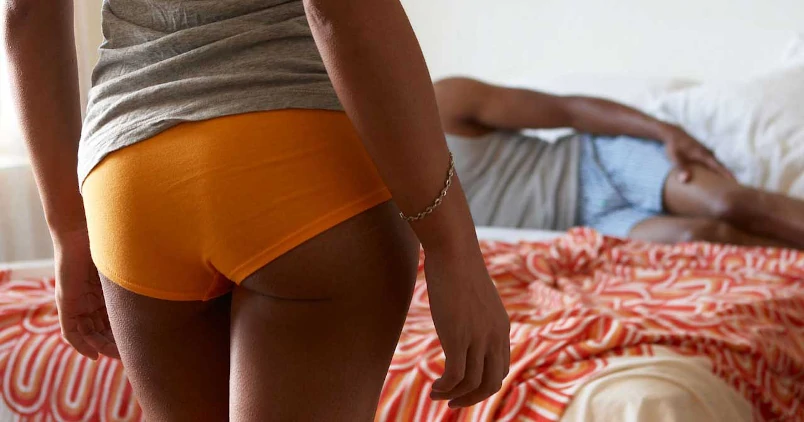 Subscribe to Frisky Fridays
Heat up your weekends with our best sex tips and so much more.