How to visit a sex shop with your partner in 6 steps
It doesn't have to be intimidating
Trying something new in the bedroom can open up a whole new world of possibilities for pleasure and fun. But getting there can be a little tricky sometimes. Even the most confident and adventurous among us can find ourselves a little tongue-tied when it comes to sex. We're here to walk you through one great way to spice up your sexy time with your partner–going to a sex shop together—from starting the conversation to enjoying your purchases.
1. Bring it up
Whether you want to lay it on them in person or subtly start the convo via text, broaching the subject of trying something new does not have to be intimidating. Even if toys, lingerie, or games are already part of your play, shopping for them together can be a whole new experience. You can frame the suggestion as a fantasy during a sexting session or as a cheeky date idea during your routine weekend planning. Plus, sometimes, talking about it can be just as fun as doing it!
2. Explore your options online
Start the journey by looking up what stores are in your area and doing a virtual drive-by on Google Street View to see what places have the vibe you're looking for. Your options will range from big chains with lots of locations like Lion's Den to small local shops, which can offer a more personalized experience.
Next, think about if there's anything you already know you want. Sex shops carry everything from lingerie to vibrators to sexy adult card games. To get comfortable before you venture into the store, you and your partner can look through the shop's offerings online to spark ideas and get a sense of prices.
3. Make a day of it
Consider making your shopping trip a date rather than an errand. Instead of beelining directly to the shop and rushing home, bookend your trip with other activities to enjoy an entire day of fun. Our suggestions include: lunch, drinks, cat cafes, farmer's markets, and long walks holding hands.
4. Explore the store together
When you arrive at the store, take a loop to check out the inventory together. Then move slowly through each section and consider the options—including the options you've never thought about in the past. Check in with your partner as you navigate the store and ask about anything they seem to linger on. Don't be afraid to ask for recommendations/explainers from staff along the way, too–they're there to help you make the most of your experience!
5. Do a gift exchange
In addition to getting anything you've both agreed on, it can be fun to set a price limit and pick out a surprise item for each other. Finding new ways to turn each other on can be incredibly intimate and bring you closer together. But if there is anything that you would definitely not be into, make sure to let your partner know.
6. Enjoy your haul
Time to head to the bedroom (or wherever you like to get it on!). Before you get started, make sure you have a conversation about boundaries and expectations, especially if you're going to be trying something new. Whether you're dealing with a new partner or someone you've been with for a while, establishing and checking in about those perimeters is essential.
Equipped with your new stash of pleasure-enhancers, the ensuing session is sure to be one that you remember for a long, looooong time.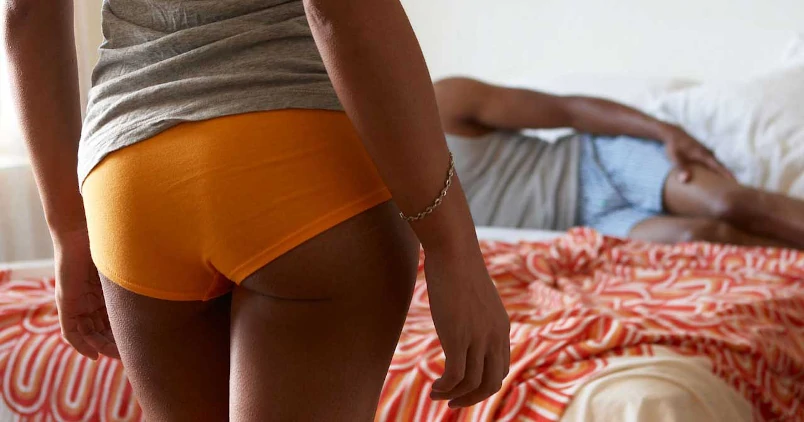 Subscribe to Frisky Fridays
Heat up your weekends with our best sex tips and so much more.