Summer date ideas for every zodiac sign
Switch things up with inspiration from the stars
Whether you're a chronic swiper or committed AF, sprinkling some fun date plans into your summer schedule will keep the spark of your love life burning bright. But why stick to the coffee-or-dinner-date routine when you can spice things up and try something more exciting? Take some inspiration from the cosmos as you rev up the romance in your relationships and have some fun with a lover. Here are some fresh and fun date ideas that are tailor-made for each zodiac sign. (Pro-tip: read for both your sign and your date's sign. And make sure your birth control methods are tried and true, because if your dates go well, you might need 'em!)
Aries: Rollerblade session
Excitement-loving Aries is always bursting with energy, so strapping on some rollerblades for a romantic ride around the park definitely beats a stuffy sit-down situation for this fire sign. Aries really likes to get their blood pumping, so even if rollerblading isn't your thing, a bike or electric scooter ride will do the trick. Plus, some physical activity is the perfect pregame for any sweat-breaking exertion that may follow in the bedroom.
Taurus: Foodie restaurant crawl
As a pleasure-lovin' earth sign, luxurious Taurus truly appreciates a delicious and satisfying meal. But instead of your usual dinner date, delight their Taurean senses with a restaurant crawl—which means hitting different restaurants for the appetizer, main course, and dessert. It's the perfect way to titillate a Taurus's tastebuds and get them excited to indulge their other senses later on, too.
Gemini: Touring your own town
Quirky Geminis love exploring their surroundings, so a flirty stroll through a vibrant local neighborhood is the perfect way to keep this air sign's attention. Playing tourist in your own town can be surprisingly exciting with a chatty and quick-witted Gemini by your side. Plus, all the walking and talking is sure to put you both in the mood to kick back (and smooch and snuggle) later on.
Cancer: Mingling by the water
As a water sign symbolized by the cosmic crab, a Cancer's happy place is most certainly on the shore—so shifting your date plans over to the nearest body of water will ensure things go swimmingly. Whether it's a romantic stroll on the beach, a paddle boat ride on a lake, or a steamy dip in a hot spring, a water-adjacent adventure will bring Cancers out of their shells. Be prepared to get wet!
Leo: Karaoke night
If anyone knows how to take the spotlight, it's a Leo—so a date night out at a karaoke bar is the perfect excuse to get dolled up for each other and show off your serenading skills (or lack thereof). Glitzy Leos do love being the center of attention, but go to a karaoke club with a private room if you want to keep things intimate. Hitting those high notes is a thrill, but it's definitely secondary to the dopamine rush of crooning and canoodling with your crush.
Virgo: Parisian picnic
For a down-to-earth Virgo, keeping things simple is sexy—so head to your nearest nature preserve, park, or patch of grass for a romantic Parisian-style picnic date. Some good bread, fancy cheese, summer fruits, and a bottle of rosé make for a perfect French-inspired spread, and the picnic will be both romantic and low-stress. Plus, the refreshing outdoor air and sunshine create the ideal setting for distraction-free conversation.
Libra: Arts and antiquing
Flirtatious Libras appreciate all things aesthetically pleasing, so perusing an art gallery or eclectic antique shop is a great way to light their fire. These thoughtful air signs will enjoy being able to chat about an artist's creative process or the history of a special vintage object. Plus, being surrounded by beautiful things will put them in the mood for even more gorgeousness later on.
Scorpio: Board game night
Getting to know a Scorpio isn't always easy, but a cozy night at home playing board games is sure to loosen them up. These water signs have an incredible poker face, so indulging in some lighthearted competition will give them a chance to show off their strategic skills. Plus, if all goes well, you can take the games right off the board and into the bedroom.
Sagittarius: Adventurous day tripping
Nothing excites a fun-loving Sagittarius more than jumping into a new experience and having some spontaneous fun. That's why a spur-of-the-moment day trip is the perfect date idea to put them in the mood. Break out of your usual routine by driving a few hours out of town and letting your free-spiritedness shine. Bonus if the date goes so well that you end up securing some overnight lodging and making a weekend out of it!
Capricorn: Hiking hang-out
Hardworking Capricorns have a reputation for being all about business, but some tech-free nature time is a surefire way to get them out of their heads and into a more chill and sensual state of mind. Choose a pretty local trail, pack some water and snacks, and get a little sweaty as you explore the great outdoors and recharge your spiritual batteries. Bonus points if you take a dip in a river or cold spring along the way!
Aquarius: Underground live music
Community-minded Aquarians love to explore the heart of their local scene, so hitting up a funky bar or an indie venue to see some live music is the perfect date night for these quirky trendsetters. These edgy air signs like to go against the grain, so impress them by finding a cool underground hangout or an eclectic band and enjoy the vibes.
Pisces: Couple's tarot readings
One of Pisces's best qualities is how open they are to magic and mystery—which is why getting joint tarot readings is such a perfect date idea for these water signs. Find a local psychic or tarot shop and get your cards read (or if you're super brave, get a love spread for the two of you!). Sharing a kitschy fortune-telling experience will be fun whether or not you're mystically-inclined. Plus, it'll give you plenty to chat about over drinks or dinner.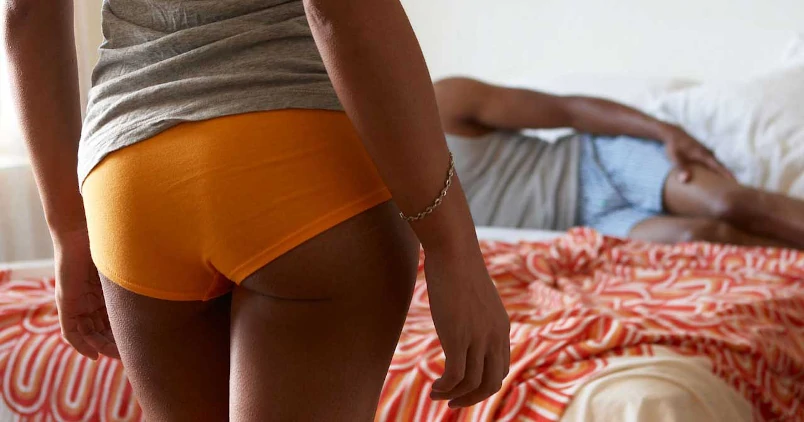 Subscribe to Frisky Fridays
Heat up your weekends with our best sex tips and so much more.