Pumpkin spice up your bedroom: Fall-themed role-play ideas
Get your flannel ready
The day has finally, officially arrived. Fall starts tomorrow! Which means it's time to lean into all the good things that fall has to offer and embrace our most delulu selves so we can ignore the fact that fall's being here means winter is coming.
So bring on the crisp leaves and cozy sweaters and start putting cinnamon on everything. But why stop there? Let's spice things up a bit more by bringing the fall vibes into the bedroom. Welcome to the world of fall-themed role-play scenarios that will leave you and your partner hot under the collar, even as the temperature outside drops.
1. Naughty barista
Picture it: your partner is the irresistible barista behind the counter, ready to take your order. Since nothing could possibly be hotter than your first PSL of the season, you obviously have no choice but to pull them into the stockroom for a little pumpkin-spiced fun.
2. Scarecrow seduction
Transform into a sexy scarecrow while your partner plays the lost traveler who stumbles into your field. Decorate your bedroom with sunflowers, ears of corn and hay bales for an authentic "lost in a creepy corn field" vibe. Put a flirty twist on the traditional scarecrow look by swapping out the baggy overalls for a jumpsuit or tying up your flannel to show a little midriff. All that's left is a roll in the hay.
3. Lumberjack lovers
You're a rugged lumberjack (for inspo, take a look at this guy and you can thank us later). You're working deep in the forest and things get heated when you take a break from chopping wood. Create a rustic atmosphere in your bedroom with faux fur blankets, plaid decor, and definitely a fire if you have a fireplace. Put on your fitted white t-shirt and your suspenders and prepare your sexy lumberjack striptease.
4. Forbidden apple orchard
You and your partner are lovers who sneak into an apple orchard late at night, where your desire for each other is as tempting as the forbidden fruit. Feed your partner a bite of a juicy apple and lick the juice off them. Then bite into something even more delicious.
5. Enchanted Fairy
You're walking through the forest on a cool evening when you come across a woodland fairy (your partner) and find both passion and magic. Create a mystical forest setting in your bedroom with twinkling lights and tons of fake flowers and leaves. Then let your imaginations take flight as you explore your passion together.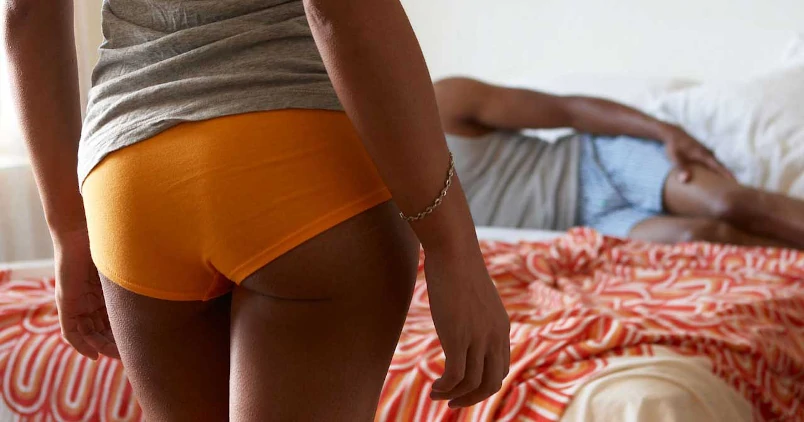 Subscribe to Frisky Fridays
Heat up your weekends with our best sex tips and so much more.