Talented. Seductive. Courageous. Getting to know Josephine Baker
Josephine Baker was gorgeous. And famous for her sexy dance moves. But did you know she was also a spy for the French Resistance during the Nazi occupation of France? Beauty and a badass? Yep. She was that and so much more.
Street artist. Before she performed on the stage, as a child she danced for money on the streets of St. Louis.

Married twice by age 15. Baker was her second husband's last name. She must have liked it to keep it as her own for the rest of her life. (And through three more marriages.)

From Harlem to Paris. After entertaining crowds at the Cotton Club and Plantation Club in NYC, she made her way to Paris and gained international fame in French theatres where "le jazz hot" and exotic nudity were all the rage.

Speaking of exotic nudity… She was 20 when she danced in her legendary banana skirt.

On to exotic animals… She loved and owned them. They say she even walked her pet leopards down the Champs-Elysees.

Was she bisexual? Wikipedia says maybe. It's believed that she had affairs with men and women, including one with Frida Kahlo.

Pablo had a crush. Picasso once described her as, "tall, coffee skin, ebony eyes, legs of paradise, a smile to end all smiles."

Seriously brave. During World War II, she was a Red Cross nurse and an underground courier for the French Resistance. She also entertained troops as a sub-lieutenant in the women's auxiliary of the Free French forces. Vive la Résistance!

Seriously appreciated for that bravery. The French government awarded her the Medal of the Resistance with Rosette and named her a Chevalier of the Legion of Honor.

Civil rights activist. She believed in equal rights for all races, refused to dance in segregated clubs, and attended the 1963 civil rights march in D.C.

Her very own rainbow. She adopted 12 children from different nations all over the world and would refer to her diverse, happy family as The Rainbow Tribe.

Josephine passed away in 1975 and was the first American woman buried in France with military honors (and a 21-gun salute). We've only covered a little bit, but you can read more about her life here, listen to her sing,or catch a play about her.
Just don't touch her tomatoes,
Bedsider
P.S. Will 2012 be the year you upgrade your method? Explore your birth control options right now.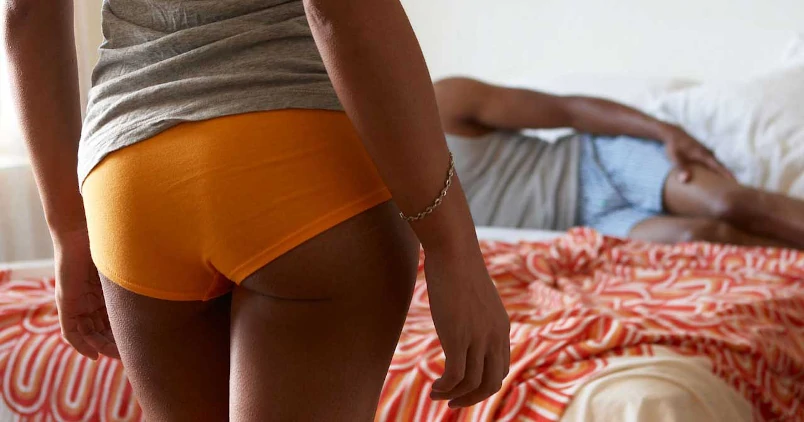 Subscribe to Frisky Fridays
Heat up your weekends with our best sex tips and so much more.