Exotic dancer. Mistress. Mom. Double agent. Meet Mata Hari
Mata Hari's unique and dramatic life feels straight out of Hollywood, but she makes Bond girls seem uptight and boring. So, how does one go from posh schools in the Netherlands to dancing in a jeweled bra on the stages of Paris to death by firing squad? It's a crazy story.
Hello, Margaretha Geertruida Zelle. That's Mata Hari's real name. She was Dutch, born in 1876, and grew up with money (thus the posh schools) until age 13 when her father lost it all.

Strange, but true. M.C. Esher was born in Leeuwarden, Netherlands, just like Margaretha.

Hot for teacher. She studied to become a kindergarten teacher, but the headmaster hit on her in front of everyone, so she was removed from the school.

You'll do. At 18, she answered an ad placed by a Dutch army captain looking for a bride. The marriage (to an alcoholic who was 20 years older) gave her financial security, status, and a chance to live on the island of Java.

Maybe that wasn't such a good idea. He was abusive. They separated. They took lovers. They got back together. They had two kids, but one died young under sad, suspicious circumstances. They eventually divorced.

Indonesian influence. Before returning to Europe, Margaretha immersed herself in Indonesian culture and dance, and adopted the Malayan stage name Mata Hari, which means "sun."

Circus horse rider. That was her job before she started taking it all off.

Moves like Jagger. (If Jagger was an undulating, sultry stripper.) Mata Hari's exotic dancing career took off in Paris around 1905. Men got brief glimpses of knickers and breasts at the Moulin Rouge, but Mata Hari's self-described "sacred dances" showed much, much more. (Even if it was illusion thanks to a nude body suit.) She became a huge sensation performing in salons, theaters, operas, and ballets.

Object of desire. Men swooned and Mata Hari capitalized on that as a courtesan. Many paid for the pleasure of her company, especially politicos and statesmen.

Espionage. The French believed that Mata Hari (code name H-21) was a double agent who gave up French secrets to the Germans during World War I. So they sentenced her to death. She was 41 when she chose to face her 12-man firing squad without a blindfold.

Was she a scapegoat? Some believe that Mata Hari was no spy. The French will release her accusatory court dossier in 2017. Will we know the truth then?

WTF? Her body was used for medical research, but her head was embalmed and kept at the Paris Museum of Anatomy, but in 2000, they realized her head was missing!

Once again, there's no way we can sum up this historical figure's life in a few bullet points. If you'd like to read more about Mata Hari's intriguing life, start here.
Want to know about any other lusty ladies in history? Tell us who we should write about next.
XOXO,
Bedsider
P.S. If a woman doesn't have an orgasm, can she still get pregnant? Hell yes.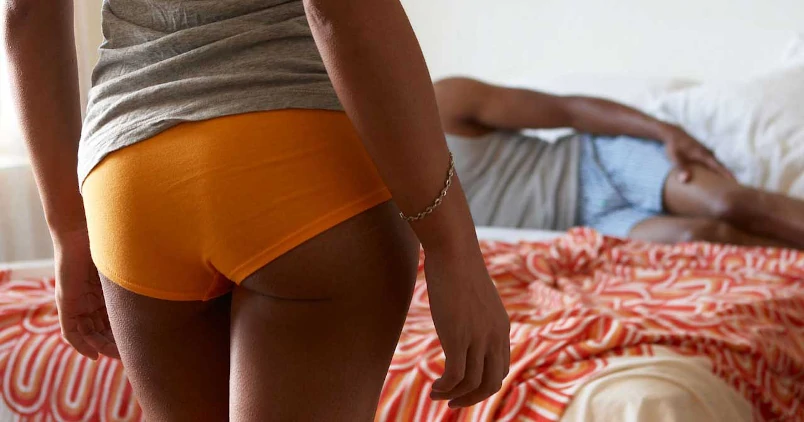 Subscribe to Frisky Fridays
Heat up your weekends with our best sex tips and so much more.