Punks, Pirates, and Plaid: Getting to know Vivienne Westwood
There are many lusty ladies of fashion, but only Vivienne Westwood had a shop in London called SEX. Sure she's a Dame Commander of the Order of the British Empire now, but she has also been called the Mother of Punk. Here's why we're intrigued by Dame Westwood.
Dirty thirty. Vivienne—who was born in Glossop, Derbyshire, in 1941—dabbled in jewelry making and silversmithing when she was 16, but didn't really start to fool around with fashion until she hit her 30s.

Playing house. What did she do before she originated punk style? She got married, had a kid, and worked as a secretary and teacher. Then she got divorced and things got interesting.

Mad love. She called him "fascinating and mad." He being Malcolm McClaren, her lover and co-conspirator in experimental UK street fashion. Malcolm was an artist, performer, clothing designer, and businessman. He managed one of the most influential punk bands of all time: The Sex Pistols.

Let It Rock. That was the name of one of their shops, but they changed style and names often. A few examples: Too Fast To Live Too Young To Die; SEX; Seditionaries; and Nostalgia of Mud.

Ahoy, there. Westwood and McClaren's first runway collection was called Pirate. The style was much more worldly and romantic than their previous designs.

On her own. Westwood and McClaren parted ways in '84. From then on, her designs would fall under many eclectic influences, from Tudor portraits to the ballet Petrushka to Clint Eastwood to historical fabrics of the British establishment. (Catch a glimpse of her designs here.) She has won British Designer of the Year twice and remains a force in fashion to this day.

A big compliment. According to the Voguepedia (yes, there is such a thing) Alexander McQueen once called her "the Coco Chanel of our day."

It's a family affair. Agent Provocateur, the super sexy lingerie store, was founded by her son, Joseph Corré.

Say what? She has been known to pick on Kate Middleton and Michelle Obama.

Revolutionary. She is a fervent human rights and environmental activist. See her in action here.

So, Dame Westwood went from ripped tees and latex to flirty pirates to traditional tartan and she's not done yet. There's no way we could capture all of her career in one Frisky Friday, so if you want to know more, read on. And if there's someone else you'd like to see us cover, tell us in the comments. We take requests.
XOXO,
Bedsider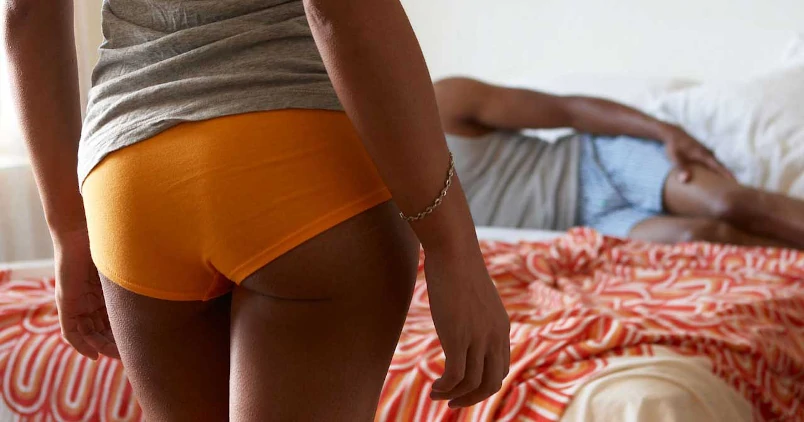 Subscribe to Frisky Fridays
Heat up your weekends with our best sex tips and so much more.