Shooting star: Getting to know Annie Oakley
"When a man hits a target they call him a marksman. When I hit target, they call it a trick. Never did like that much." -Annie Oakley
She entertained kings and queens. Could shoot the end off a cigarette while it was in someone's mouth. Made philanthropy a priority. Annie Oakley was one of the Wild West's most skilled sharpshooters and thrilling entertainers. Here's why we love her.
Her skills paid bills. Phoebe Ann Moses—her family called her Annie—was born in rural Ohio and grew up poor. By age eight she supported her widowed mother and siblings by trapping, shooting, and hunting game. That's how she was able to pay off their mortgage by age 15.

Shot through the heart. Francis Butler, a well-known marksman and vaudeville performer, met Annie when they competed in a shooting match. He made 24 out of 25 shots. She nailed all 25 and won. They were married less than a year later.

Thrills and chills. From 30 paces, Annie could shoot and hit dimes thrown into the air; split a playing card down the middle; knock corks out of bottles; and snuff out a candle with a single bullet. Her husband trusted her enough to shoot the tip off a cigarette he'd hold in his mouth.

Little Sure Shot. That's the nickname Sitting Bull gave her. He was a Lakota holy man and tribal chief who beat Custer at the Battle of Little Big Horn and he was a big effing deal.

Her wild years. For over a decade and a half, Annie performed in Buffalo Bill's Wild West Show. She traveled across America and Europe, wowing crowds and earning enough money to provide for her family and donate to orphan charities.

Accidents happen. Annie was in a railroad accident that left her partially paralyzed in 1901. She recovered, but got in a gnarly car accident in 1922 that required a metal brace for her right leg.

Girls and guns. Annie supported women in combat and around the time of World War I, she offered to organize a regiment of female sharpshooters for the United States armed forces. It didn't happen. Instead she'd support the Red Cross, raising money through exhibition work.

'Til death do us part. In 1926, Annie died of natural causes. Her husband passed away 18 days later. They were married for 50 years.
Some historians say Annie Oakley was the first female superstar in America and she still fascinates people to this day. PBS featured her in its Wild West series and of course there's the musical, Annie Get Your Gun. Traveling to Greenville, Ohio? You can get more Annie Oakley info at the Garst Museum.
And you can always get more birth control info at Bedsider. Just sayin'.
Have a great weekend,
Bedsider
P.S. Want to adorn your campus or local health center with some Bedsider flavor? Our posters make birth control info sexy.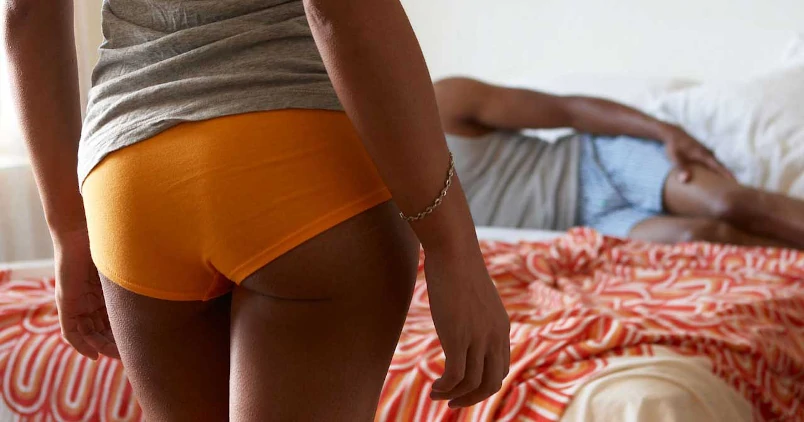 Subscribe to Frisky Fridays
Heat up your weekends with our best sex tips and so much more.