Too cold to take it off? How to cozy up when there's a chill in the air
6 ways to warm up when things between you are heating up.
When it comes to sex, most of us wouldn't let a blizzard stop us from doing it. But it's hard to get started when it's freezing cold, so here are a few ways to warm up when things between you are heating up.
Start with a warm shower (or bath if your tub big enough for both of you). But keep in mind that sex in the shower can be slippery and dangerous, so if you find yourselves fumbling, stay in there until you've heated up, then take it to the bed.

Wear socks. Sounds funny taking everything off but your socks, but they'll help you stay warm and increase your chances of having an orgasm.

It doesn't take long to create heat between the sheets, but you can jumpstart things with an electric blanket.

Avoid ice-cold hands. They can cause shrinkage or even make someone scream. Use a small amount of condom-safe warming massage oil and rub your hands together before you begin to touch each other.

You know how they do it in the movies in front of a crackling fire, on a cozy shag rug, atop some velvety pillows? That's a nice option in real life too.

Have foreplay in the kitchen. You'll want to bake something ahead of time so the oven is on. Then when it gets toasty in there, you can commence with the fooling around. But not on the stove! You don't want things to get that hot.
BTW, did you know that men crave sex more when it's cold out? And they find lovers more attractive when the temperature dips. More reasons to stock up on birth control during winter!
How do you get naked and get it on even when you're freezing cold? Post your tips in the comments and we'll love you forever.
XOXO,
Bedsider
P.S. Use Bedsider to find a health center near you. We list reviews, directions, and the services they provide.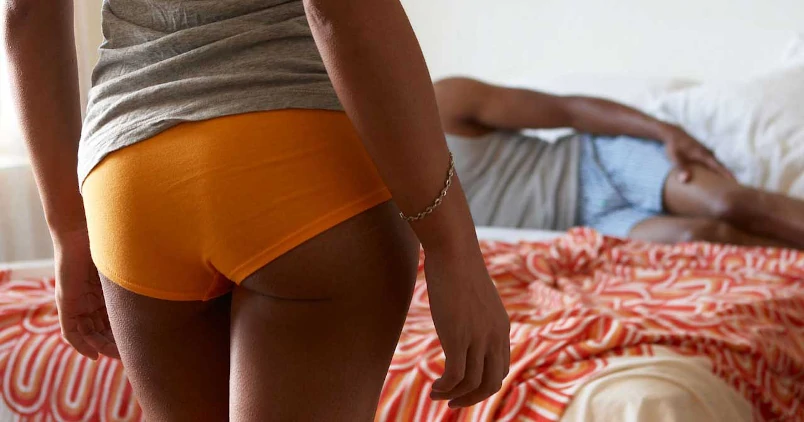 Subscribe to Frisky Fridays
Heat up your weekends with our best sex tips and so much more.