May horoscopes: Spring fever is making things hot
Summer is coming. Memorial Day weekend is coming. Sunshine, swimming, BBQs, and long, warm nights are coming. But before all that, we've got the whole, beautiful month of May—read on to see what the last month of spring has in store for you.
Taurus
The brighter days of spring are calling you to come out and play, but it looks like you'd prefer to lie on the couch and binge watch entire seasons of your favorite shows. That's fine. Everybody hibernates. The only thing you need to watch out for is over-spending. (Are you indulging in too much online shopping?) By the end of May, you'll have tons of energy again, so go out and enjoy being social.
Gemini
We know you're usually confident and strong, but this month you might feel a bit gloomy, insecure, or even intimidated by others. It's kind of like your mind is playing tricks on you, keeping you focused on the negative stuff when there's positive stuff there too, but you just aren't seeing it. Try to stick to the facts (they don't lie). You have a lot of success surrounding you, so please go easy on yourself.
Cancer
Love is thrilling and all consuming after May 9th. Feeling seductive? You're drawing people to you like a red-hot temptress. Is all that heat burning through some of your friendships or relationships? If people react weirdly to this sultry side of you, try not to be offended (and try not to go MIA because of it). Instead, try yoga or meditation to gain perspective and stay calm.
Leo
You keep insisting that you're the one on top, in and out of the bedroom. Now, in May, you may become argumentative too. It's as if you have something to prove. Fortunately, after the 15th, things will ease up for you…just in time for a wicked case of spring fever. You'll have lots of energy. Use it in a new way, like in a fun class or by doing something stranger than usual.
Virgo
You're motivated during the first half of May and things are going right. Especially on the 8th, when you should do something physical, like exercise, dance, or a wild date night out. But after the 15th, things kind of stall. You may even feel ignored when what you crave is a little recognition. Try not to let this get you down. Instead, let a lover take care of you by being extra supportive.
Libra
Look at you go! You've been working hard on something and have made a lot of progress, even when faced with random distractions that could derail you. Yet you still have time for romance and flirting. Prepare to get physical after the 12th, when an intellectual debate could lead to a passionate romp in the bedroom. By the end of May, you may try to solve a problem in an extreme way. Find a solution that feeds your soul instead of starving it.
Scorpio
If you don't calm down, they might start calling you Barfight McGee. You have a lot of aggressive energy in May and you're not backing down from conflict. Please be careful with that and watch your health too, especially the first half of the month. If you find yourself feeling restless and craving something big and new, try planning a summer getaway for you and a love interest. You may get money this month to help fund it.
Sagittarius
"I have to do this…" "He needs to do that…" "It must be done this way…" Watch out for narrow thinking in May. It'll help to remember this mantra: Compromise is possible. If you can stay open to that, this will be a lucky time for you… bringing love, money, and adventure your way. The love might not turn into a significant long-term relationship though. Wait until late summer for that.
Capricorn
Sex is really exciting right now and you can have a lot of it if you choose. Just make sure you're not being too self-serving in bed. This is also a good time to stay on top of your sexual health, including things like remembering your birth control and looking after your emotional wellbeing. If work feels complicated in May, try to go with the flow and relax as things change. You'll be fine.
Aquarius
Feeling compulsive? Want to shop, plan parties, and take on more at work? Are you going in a billion different directions at once? Things might be frenetic through May 20th, but after that, you'll slow down. And that might get you down, but really you're overthinking things. Strive for balance (you need it). Get physical (activities will get you out of your head). Be affectionate (someone wants you).
Pisces
Good thing you're a fish, because this month you learn to swim in choppy waters. You also figure out how to keep your imagination from seeing storm clouds where they don't exist (especially in relationships). In early May, your sexual energy is very strong, yet the key to enjoying it is through vulnerability and tenderness. You could also make a lot of progress these days with a little more organization. Clarifying your mind and nailing down concrete details will calm your nerves.
Aries
The pressures from last month? Meh. Boring. This month you're glowing, you're powerful, you're getting noticed, and you're feeling proud of yourself. It also looks like you're craving romantic fun and independence. Hmm. How will that work if someone doesn't want to leave your side? Time to learn what you do and do not need in life and in relationships.
Want to know what your whole year looks like? Our favorite astrologer can help with that. And if you want to know more about your birth control options, Bedsider can help with that.
XOXO,
Bedsider
P.S. When was the last time you saw Bedsider on Tumblr? OMFG you must see it again.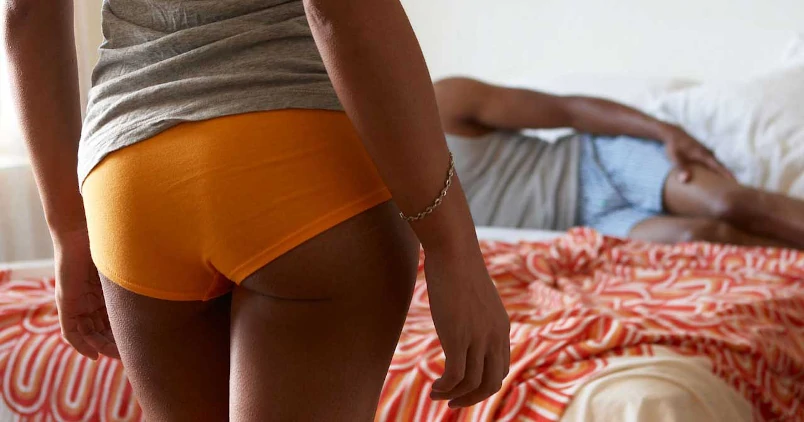 Subscribe to Frisky Fridays
Heat up your weekends with our best sex tips and so much more.