How to be fabulously and unapologetically abstinent
Who says you have to be getting it on to live it up?
By Alanna Bares.
I'm currently a senior at Carleton College. For now I've decided to opt out of the hookup culture, as well as the relationship culture… Any kind of intimate culture really. I've had friends tell me how bad my timing is, like, "Girl, it's senior year! You're supposed to be living it up!" Well, to that I think, Yeah, maybe you're right, but then again who says I can't live it up while being abstinent?
I'm a very logical, straight-forward person, and the literal definition of "abstinence" is what I choose to go by. According to Merriam Webster, "to abstain is to choose not to do or have something." In my case, I'm abstaining from intimate relationships, physical or emotional. Some people may not be into the term "abstinence," and that's okay! There are other ways to describe it, for example "I'm not sexually active right now," or even more simply, "not right now."
How did I come to this decision?
The answer is simple: someone hurt me. There was a boy who had been in and out of my life for the last 15 years. He led me on long enough for me to let him in—physically and emotionally. When I left for a summer-abroad program in Ireland, he ghosted. THE. WORST. POSSIBLE. THING. I was left feeling like "that girl." You know, the girl who guys will sleep with but not stay with? The girl who never gets the guy? That was me. And I didn't like it.
When I returned to campus a newly single girl, my previous hookups started reaching out to me. That boy in the open relationship? Yep. That boy who had a girlfriend but was looking to cheat? Yep. That boy who I just happened to hook up with a few times over the past year or so? Yeah, he was in touch too. My response to all of them—and to any potential new suitors—was to shut it down. All of it.
What now?
I'm not looking for anything from anyone. I don't want to be "that girl" anymore. I've realized and accepted that I'm not going to find who I'm looking for while in college. Especially while completing a senior thesis in three subject areas, maintaining two jobs, hanging with friends, visiting family, enjoying my hobbies, and trying to stay healthy.
Making a choice like mine may seem difficult, but anyone can do this for themselves if it's what they really want. And let me tell you one last thing, choosing to do just you for a while is very empowering. For me it's meant feeling so much more confident and in control of my body.
Here are 9 tips to make "Not right now" work for you
If you're thinking about waiting to have sex or taking a break from it for a while, here are some tips that can make it easier and more rewarding.
—- Alanna Bares is a Psychology major, with concentrations in Neuroscience and Women & Gender Studies at Carleton College, located in Northfield, MN. Although born and raised in Minnesota, Alanna has managed to live a short amount of time in Prague, Czech Republic, and Dublin, Ireland. She hopes to continue traveling, attend graduate school for a doctoral degree, join a roller derby team, and sing an audience to tears. In her words, "A girl's gotta dream!"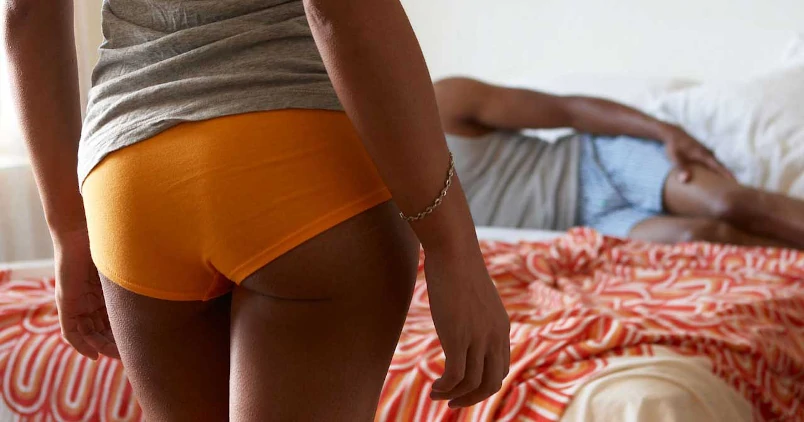 Subscribe to Frisky Fridays
Heat up your weekends with our best sex tips and so much more.