May horoscopes: Warm, wild nights
Summer will be here soon, but first there's the month of May. It brings a three-day weekend to look forward to and warmer weather. Will it tempt you with love, sex, success, or adventure? Read on to find out.
Taurus
Long, luscious, lustful evenings are in store for you, Taurus. This month, the spotlight is going to be on sex, so have fun and enjoy every sensual moment as the universe fulfills your desires. Then make sure your heels are planted firmly on the ground after the 20th. The end of the month may hold a few surprises and you want to be ready for the unexpected.
Gemini
Do you even know what you want in bed any more? Have you lost your mojo? Fear not. Fresh, new experiences are coming and the fire will be back. By the end of the month, you may have to tell someone to stop expecting too much from you. (We love it when you stand up for yourself.) Make sure you take the time to communicate even though you'd rather run after a distraction.
Cancer
Between May 1st and the 10th, you are going to be a social butterfly. Look out for someone provocative to enter the scene at one of your parties. Be careful with travel plans, vehicle maintenance, and communication close to the end of the month. We're not predicting anything bad! Just maybe a surprise or two. That's also why you should stay on top of your birth control.
Leo
Are things rough at work or school? Having to go in a whole new direction with a project doesn't sit well with you, especially after you've poured your heart and soul into version 1.0. That's a good reason to give yourself some lion-sized self-love this month—you excel at taking care of you and you'll benefit from that now.
Virgo
That blast from the past you keep thinking about…they really are tempting you in May. If you jump into bed with them, things may be better this time around, but it's more likely that you'll be reminded why it didn't work out the first time around. Rather than looking backwards, look at what's expanding now: Finances, recognition, and opportunities. Time to move forward!
Libra
You may be feeling especially giving early in the month. Particularly when it comes to intimacy. Picture yourself telling someone to "lay back and enjoy this" as you blow their mind. (After all, your Venusian superpowers are seriously impressive.) But be cautious communicating around the 23rd. You'll want to be clear with your words and intentions at that time.
Scorpio
Before the 20th, you may be feeling a little less sparkly health-wise. It's time to take care of yourself. And if it's a relationship that's causing your funk, perhaps it's time to come clean. Honesty will lift your wellbeing. After the 25th, expect some intense sexual passion to ignite your world.
Sagittarius
Momentum at work or school is really starting to build at the beginning of May. You've got an effective rhythm going and a good plan that is paying off, so enjoy the benefits. And if you're feeling more physical than usual, enjoy those benefits too. By the end of the month, make sure you have a strong, steady support system around you.
Capricorn
This is your time for big love in a big bed. If you haven't manifested a deep, passionate relationship yet, this could be the month for it. And although you're usually quite conservative at work or school—and with your
finances—you seem inspired to take a few new risks in these areas. If there's any tension, it'll unfold at the end of May as a result of other people's issues.
Aquarius
Your laptop crashes. You lose your cellphone. There are miscommunications. We're not saying these exact things will happen, but some months seem to bring more opportunities for meltdowns than others. Luckily, you're so disciplined and organized these days, you'll handle anything with your usual brilliance. By the end of the month, things should be much more harmonious.
Pisces
You've let go of some old dreams around success, sex, and love, but in May you're reexamining them. Try to stay grounded on your new path. This is the way things are going to expand and open up for you. That includes a hot, new love life for new and improved you.
Aries
If you've ever experienced guilt or fear around sex and relationships—intense subject matter, we know—then get ready for those feelings to fade. From partners to positions, you are tapping into a new level of strength and empowerment. Try to hold on to this feeling after the 20th when there's a change in your partner's or your own desires.
XOXO,
Bedsider
P.S. STD Awareness Month ain't over yet. Here are 6 things you should know about herpes.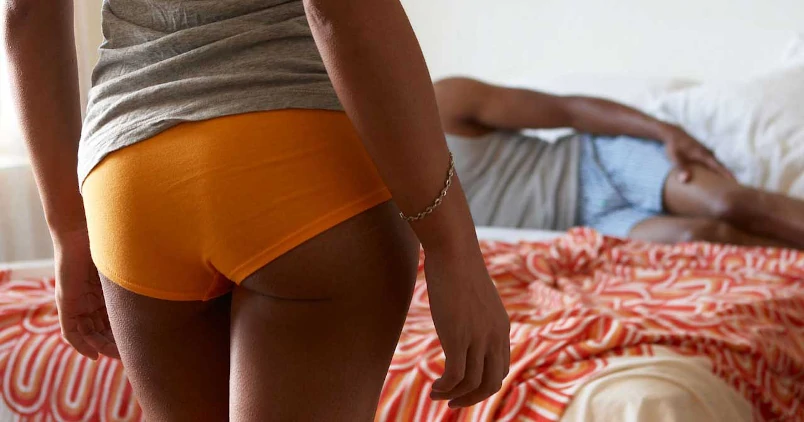 Subscribe to Frisky Fridays
Heat up your weekends with our best sex tips and so much more.