July horoscopes: Will there be a summer romance in your future?
In the U.S., July is typically the hottest month of the year. Our horoscopes get hotter too. Read on to see what's up with your sign.
Cancer
The beginning of the month brings some powerful potential to your sex life. Do you want an epic one-night-stand or a future spouse? Through the 12th, expect relationship realizations that tap into your truest, most authentic feelings, hopes, and dreams. By the 23rd, any personal drama starts to calm down as you once again focus on school or work.
Leo
You're less of a lioness on the prowl these days and more likely to spend alone time looking inward at what really matters to you. (Things might even get a little spiritual.) All of this reflecting will be time well spent. Your libido rises again after the 12th. Then, around the 18th, you may even reignite something with a past love interest.
Virgo
Prepare yourself for the sensual ride of a lifetime during the first week of July. You've been giving off an attractive vibration for most of this year and it's time to enjoy the sexual bliss that brings. But if it gets a little intense towards the end of the month, please hang in there. You can face your fears and overcome any bumps along the way.
Libra
If you feel any tension around work or school, look at your expectations (or someone's expectations of you) and see where they've been unrealistic. This could be what's disrupting your usual harmonious state of being. If that makes you want to go to bed early—and alone—don't fret. After the 12th, sparks will once again ignite your love life. And after the 23rd, things should get even hotter. Lucky you!
Scorpio
If you've felt a little lost recently, that ends now. You're about to feel more grounded and physical. By mid-month that could translate into something very steamy. We're talking about a deep, emotional connection with someone. One teensy note of caution: If you're feeling insecure or scared in a relationship, try not to give your love interest an ultimatum. Calm communication can sooth your worries.
Sagittarius
Are your relationship fears starting to surface? Have you been thinking that things could be better? You might experience these things July 1st through the 9th, but they will pass. This is a good time to focus on self-love. Your confidence and your libido will both benefit from it. By the 23rd you'll reignite the fiery, sexy adventurer you were born to be.
Capricorn
Some of your recent choices may have unforeseen consequences during the first week of July. This is temporary. And lucky for you, a love interest totally has your back and is offering mountains of support. Let yourself experience some earthy, healing sex mid-month. A sensual, strong "O" will be just what you need.
Aquarius
Power. Assertiveness. You're feeling driven these days, especially at work or school. But try to be sensitive because this extra thrust may intimidate someone you share your bed with. It might not be easy, but try to see things from another person's perspective around the 12th. Then around the 23rd, go easy on yourself as you adapt to new energy.
Pisces
Love can be a dream or a nightmare, right? That's why it benefits us to take a deep breath and ride the waves when things get choppy. You're evolving now and that may attract a fresh romantic surprise between the 1st and 15th. Even if you feel wary because of recent experiences, try to let your desire overcome your fear. This one may deserve a chance.
Aries
Have you been fantasizing about a steamy new love interest? If you're in a relationship but daydreaming about having an affair, ask yourself if that's really what you want or if this is something you can get past with some experimentation and exploration in the bedroom. After the 12th, love and sex are going to feel more harmonious and rewarding.
Taurus
You've got a vivacious, energetic vibe these days. You might even feel a bit ferocious. Have fun channeling your fierce side into something sexy, raw, and physical. July 1st through the 12th it looks like you'll have some extra money to spend on a sultry summer vacation. Go for it. By the 23rd, it's back to reality and facing any obstacles with your usual resolve.
Gemini
The first week of the month is full of juicy opportunities that may challenge you if you have any fear of intimacy. This is a good thing. If you can hang with all the heat, by the 23rd it may blossom into an easygoing, pleasing romance. 2016 is your year for growth and maturity. Embrace that. Celebrate it. Everything is leveling up, including your relationships.
BTW, whether your horoscope mentions sex or not, make sure you're stocked up on birth control. (Including methods that protect you from STIs.) It's always good to stay on top of your sexual health.
XOXO,
Bedsider
P.S. We hope no one ever tries to deny you birth control or emergency contraception. But just in case, here's how to deal if you're refused birth control.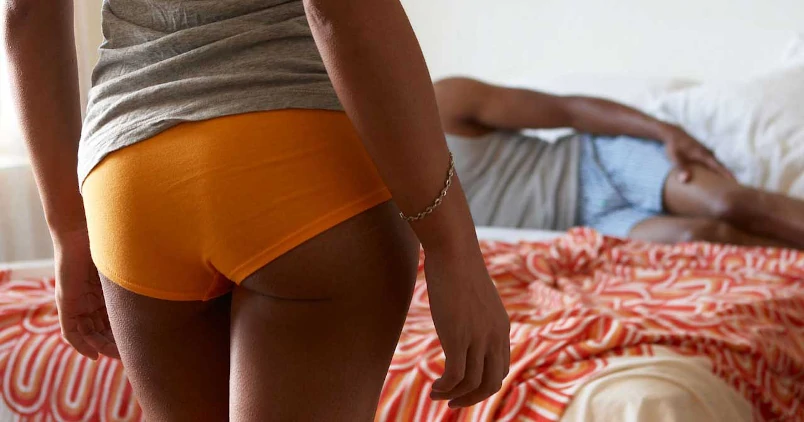 Subscribe to Frisky Fridays
Heat up your weekends with our best sex tips and so much more.