How to speak lingerie: Babydoll, kimono, and sleep romper
For the next time you want to get fancy in the bedroom, here are more items to consider adding to your lingerie collection. Try the following for sleeping, lounging, or slipping out of.
Babydoll
What it is: Kind of like a very short, seductive nightgown that's often worn with matching undies. Usually the bust is tighter fitting and the rest flows with a looser fit.
When to wear it: For sleeping or whenever you want. Also a great piece to wear when you're getting it on and want to be seen in something hot.
Kimono
What it is: A long (or short), loose robe with wide sleeves, typically tied with a matching sash. Usually made of cotton or silk.
When to wear it: All over the house or as a swimsuit cover up.
Sleep romper
What it is: Sexy PJs. Typically made of a comfy yet sensual fabric like silk, rayon, or even cotton.
When to wear it: It's sleepwear, but it doesn't need to be just for sleeping, if you know what we mean.
BTW, all this sexy lingerie might lead to something, so remember your birth control.
XOXO,
Bedsider
P.S. What's under that kimono? Here are some tips to keep it safe if you're grooming down there.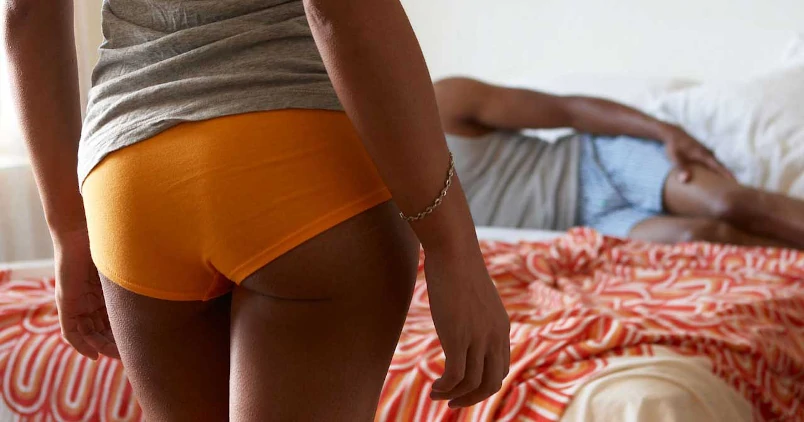 Subscribe to Frisky Fridays
Heat up your weekends with our best sex tips and so much more.