Frisky Friday Top 5: Podcasts about love and sex that will leave you wanting more
Maybe you've listened to your favorite playlist one too many times. Maybe you want something to distract you while you're sorting laundry. Or maybe you've been wanting to listen to podcasts for a while but just didn't know where to start. Wherever you're coming from, we've got 5 podcasts, ranging from romantic to straight-up raunchy, to add to your queue.
The perspective: The Savage Lovecast is hosted by Dan Savage, a writer, media commentator, and LGBT activist widely known for his role starting the It Gets Better Project. Savage's podcast grew out of his wildly popular and internationally syndicated relationship column, Savage Love.
What you get: The Lovecast centers on calls from listeners who need advice. Like the gay guy whose mom is posting anti-gay stuff on his fiancé's page. Or the woman who is facing harassment at work. Or the dude who has a question about douching. Savage's advice is often blunt and always wise.
Why we're into it: Dan Savage is a seasoned advice-giver. He'll talk about pretty much anything without judgement. (Advisory: This podcast is not for the squeamish.)
Length: About 50 minutes per episode.
The perspective: Kaitlin Prest shares richly produced stories about 'intimacy + humanity' on The Heart. Sometimes it's just Kaitlin telling a story in first or third person, other times there's a guest. The stories incorporate music, sound effects, and re-enacted dialogue.
What you get: Each season has a different theme. (As of fall 2016 when we're publishing this, the theme is diaries.) While episodes vary widely in length, each episode typically tells just one story.
Why we're into it: The Heart is evocative and personal, and Kaitlin's whispery voice makes you feel like you are being let in on a secret (which you kind of are).
Length: Anywhere from 6 to 50 minutes per episode.
The perspective: A joint effort from radio station WBUR and the New York Times, this podcast draws on essays from the popular Modern Love column in the New York Times. (It's the column that brought you the piece on 36 questions to fall in love with anyone that got everyone's attention last year.) Meghna Chakrabarti and Daniel Jones (the editor of the NYT column), host the podcast.
What you get: In the first half of the show, a fameish or famous person (think Judd Apatow, Dakota Fanning, or Alysia Reiner) reads one of the Modern Love stories. In the second half of the show, one of the hosts interviews the author of the story, asking them to talk about what's happened in their life since they wrote their essay.
Why we're into it: They've found a simple, winning combination: pair really good stories with really good storytellers.
Length: Most episodes are about 20 minutes, but sometimes they'll post a much shorter update on a story, or a longer episode recorded in front of a live audience.
The perspective: Hosted by Anna Sale, Death Sex and Money is the interview show about "the things we think about a lot, and need to talk about more." Like the title indicates, this one's not always about sex and relationships, but it always offers an uber-personal, thoughtful perspective. If you haven't loved interview shows in the past, this one just might change your mind.
What you get: Sometimes it's one long interview with a famous person, like Brooke Shields or Danielle Brooks (a.k.a. Tasha "Taystee" Jefferson of Orange is the New Black). Sometimes it's a bunch of shorter interviews based around a theme, like this one about people at a Planned Parenthood clinic in Brooklyn. Sometimes it's interviews and voice recordings from listeners on a specific topic, like near-death experiences.
Why we're into it: The premise for this show is solid—death, sex, and money make for personal and riveting interviews. Anna Sale has a comfortable way of talking to people that welcomes you, the listener, right into the conversation.
Length: Most episodes range from 20 to 30 minutes.
The perspective: Hosted by Maureen O'Connor, sex columnist for New York Magazine and the Cut, this podcast covers the gamut of sex and relationship stuff.
What you get: How celebrities fake love. Our sex robot future. Falling in love with your anonymous sperm donor. Sex Lives digs into these topics and many, many others. Maureen O'Connor interviews one or two guests every episode. Guests are often people who've written about the topic at hand—but the conversation sounds like two friends gabbing away. In a good way.
Why we're into it: It covers the questions about sex and relationships that you didn't know you had. It doesn't dish out practical advice like some of the other podcasts on this list, but it's uber intriguing.
Listen time: About 20-40 minutes per episode
You can listen to any of these podcasts for free via the Podcasts app on the iPhone, or by following the links above. Which podcasts do you love the most? Share your favorites in the comments below!
Happy listening,
Bedsider
P.S. Did you know the Affordable Care Act has special rules to protect against discrimination in health care? It's called Section 1557 and it's pretty badass.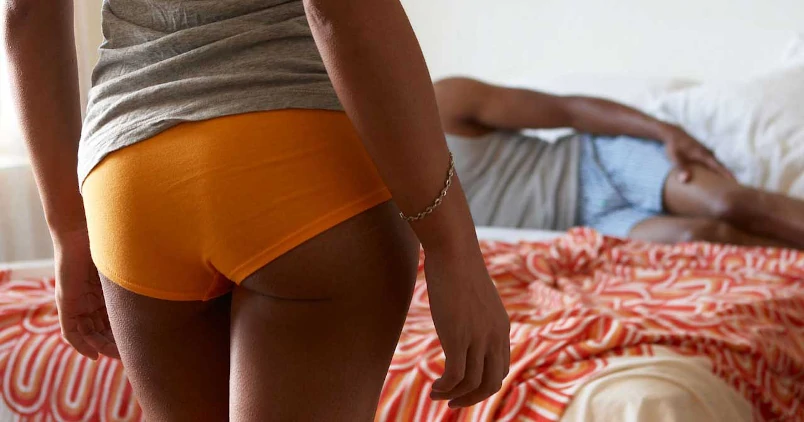 Subscribe to Frisky Fridays
Heat up your weekends with our best sex tips and so much more.