Do not disturb: 7 apps for better sex
Want to take your sex life to the next level? There's an app for that.
Some experts say that smart phones take away from time with our significant others. But what if they could make sex better? Good news: they can! Here are seven apps that will actually help you keep it hot with your partner.
1. Find something new: Kindu
Kindu (available for iPhone and Android) is like Tinder for finding sexy things to do with your partner, helping you explore everything from sexual fantasies to kink. Each partner downloads the app and swipes "yes" to the kinky options that appeal to them. When there's a match, the app will help you make it happen.
2. A personal coach for couples: Pillow Play
If you and your boo need some reconnecting, Pillow Play (iPhone only) might be the app for you. Pillow Play is like a personal relationship coach, with 30 different intimacy exercises to build communication, confidence, and creativity in the bedroom and out. Thrive on structure? Intensify the experience by taking their 30-day challenge. Looking for other ways to build connection? Pair Pillow Play with this Bedsider guide for how to get intimate without getting it on.
3. Position yourself for inspiration: iKamasutra
Looking to switch things up? For the sexual traditionalist in you, iKamasutra (iPhone and Android) draws on the old wisdom of the Kama Sutra, an ancient Indian text on sensuality and sex. The app includes 110 of the most popular sex positions, along with handy descriptions for how to get into (and out of!) each one. Feeling fancy, or especially frisky? iKamasutra allows you to sort positions by your mood and offers the option to enjoy soothing music while your bodies intertwine.
4. An old favorite, re-vamped: Hot Truth or Dare (Sex Edition)
It's all fun and games with this hot take on an old classic. Lovers of the high-stakes game Truth or Dare can take it to the next level with this special edition. The fun presented by the Hot Truth or Dare app (only on iPhone) spans from foreplay to fantasy, with options for couples, groups, and parties.
5. For your eyes only: Signal
Want to use technology to get flirty or dirty with your S.O., but worried about the privacy of your messages and images? First of all, no app can keep your texts, calls, and images completely private and anonymous—a screen can always be captured using the screenshot feature on a phone or computer. But apps like Signal present a secure alternative to your basic messengers. Signal is special because it's encrypted and can protect your device from external surveillance. Here's why that's important. Other encrypted messenger apps include WhatsApp and Bleep.
6. Keep it hot from a distance: We Vibe 4 Plus
Looking to spice things up in a long-term relationship or stay close with a long-distance love? A new vibrator has come to your rescue. The We Vibe 4 Plus connects to its very own app that allows partners to control the vibrator from anywhere with just a few taps on their phone. Double your pleasure by wearing it together while you get it on, or use the app to help your partner go solo from afar. blueMotion's vibrator with multiple massager settings is another option that will leave more than your phone buzzing.
7. Exercise for better "O"s: Candy
Kegels are pelvic floor exercises that help strengthen the muscles that contract when you "O." Candy aims to help with this special kind of workout. (Kind of like a Fitbit for your vagina.) The Candy Kegel ball pairs with your smartphone to offer online courses designed to take your kegels—and orgasms—to the next level. Another option to give your training down there a lift is Elvie. Like Candy, Elvie pairs a kegel "trainer" with your smartphone to coach you through every squeeze and hold.
From position inspiration to privacy to quality time spent with your partner, the right app can transform your phone from a distraction to an aphrodisiac. So the next time you find yourself opening up Candy Crush while relaxing with your honey, consider a trip to the app store instead.
BTW, did you know that Bedsider has an app to send you reminders for your birth control? You can download it here.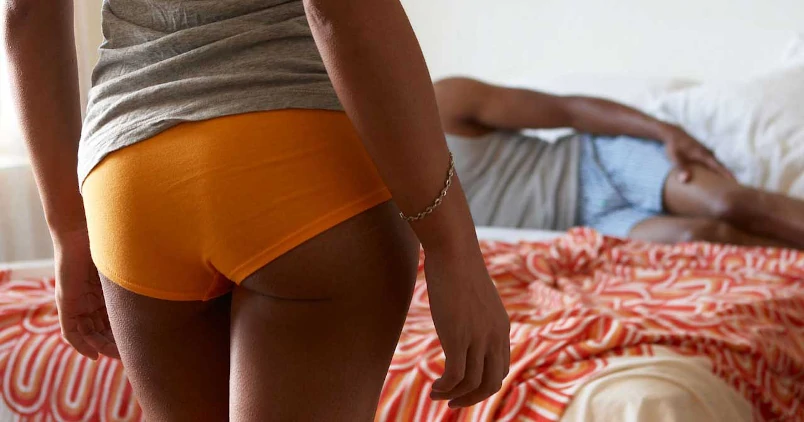 Subscribe to Frisky Fridays
Heat up your weekends with our best sex tips and so much more.