Town halls and phone calls: Join the fight to protect birth control access
It's time to get up-close-and-personal with your senators.
UPDATE: President Biden has opened the enrollment period for the Affordable Care Act health insurance plans for 2022. You can now enroll in one of these plans until January 15, 2022, at healthcare.gov. Some states have their own open enrollment periods and websites for signing up. Check to see if your state does. We also have more information about how to get insurance and learn what kinds of plans to watch out for.
—
If your newsfeed is anything like ours, you may be hearing a lot about health insurance lately. Two stories in particular have had our attention: The Better Care Reconciliation Act (BCRA), which is the U.S. Senate's version of the American Health Care Act (AHCA), and the leak of a draft regulation from the Trump Administration that, if made final, could make it easier for employers not to cover birth control in their employee health insurance plans.
Both of these policy changes, if enacted, have the potential to make it harder for many American women to get the birth control that's right for them. There's not much to be done about the regulation until it's released—but there's no better time to weigh in with the Senate about the BCRA.
Why care about the BCRA?
One thing is pretty clear: this legislation will undo or weaken many provisions that make health care affordable, including Medicaid expansion and subsidies. The Congressional Budget Office (CBO) estimates that, between Medicaid rollback and subsidies, the BCRA will result in 22 million people losing health care coverage.
What does all this have to do with birth control? Well, if people can't afford health insurance, they won't have coverage for birth control—or any other health care they might need. What's more, the latest version of the BRCA allows insurance companies to sell plans that don't include no-copay birth control. These so-called "catastrophic plans" might sound like a good deal, but if they don't cover anything you need, then what's the point? Whether you stand to lose your health insurance or end up with a plan that doesn't include birth control, there's a good chance you won't be able to afford your pick of all the available methods.
TLDR: No health coverage means no coverage for birth control. Catastrophic plans may also mean no coverage for birth control. This might not sound like such a big deal until you realize that the most effective methods, like IUDs and implants, can cost anywhere from $450-$858 without health care coverage. I.e. if you care about affordable birth control and affordable health insurance overall, the BCRA should worry you.
So you're worried…Now what?
The BCRA hasn't passed in the Senate, but time is running out. Now is the perfect time to fight. It may be tempting to channel your worry into a cleverly-worded tweet, but those 140 characters alone aren't the most effective way to protect health insurance and affordable birth control. The Senate is working on the BCRA right now, so calling your Senators is the best way to make your voice heard. If you're nervous about calling, just remember that you don't have to publically debate your senator and go viral to make a difference. Your voice can crack. You can stammer. You can write down what you plan to say beforehand and read it. The goal isn't to be YouTube-worthy*. The goal is to make sure your concerns are documented.
Calling your senator
Staff at your senators' offices keep track of how many calls they receive about a given issue and pass this information directly to your senators. If you don't know who your senators are, you can find them on the U.S. Senate website. The three most important points to communicate are:
You're an actual constituent of their state.
You care about millions of people being able to keep their health coverage, including access to birth control without copays.
You want them to protect birth control access and affordable health insurance for all Americans by voting against the BCRA.
Connor Townsend, Bedsider U coordinator, created a video that shows you exactly how to call your elected officials.
Or you can use the script below to make your own calls:
Introduce yourself:
"Hi my name is [your name] and I live in [city + zip code]. May I speak with Senator [their name] or the staff member who oversees health care issues?" (You will most likely end up speaking with a member of the senator's staff.)
Present your issue:
"Today I'm calling to ask that Senator [their name] oppose the Better Care Reconciliation Act. If this bill becomes law, millions of women will lose their health insurance and with it, their coverage for birth control. This issue is very important to me and all of the women I know. Can you tell me how the Senator plans to vote?"

Recommend an action:
If the senator plans to oppose BCRA: "Please tell the Senator I really appreciate his/her opposition to this bill and I hope Senator [their name] will do everything he/she can to stop it."

If the senator is undecided or voting for BCRA: "I hope the Senator will reconsider his/her stance on the bill."
Share your story:
As you prepare to share your story, think about why affordable birth control matters to you. How has it helped you or the people you care about? Here's Connor's example: "Birth control is incredibly important to the women of our state. It gives women like me the power to decide my future. My ability to afford birth control has helped me to get the education and career I have today. I'm very worried this bill will take that away from me and millions of other women. "
Close the call:
If your senator supports the issue: "Thank you for your support. I hope my story helps show why this issue is so important. Please continue to advocate for people like me. I appreciate it!"
If your senator opposes the issue: "I hope my story helps to show why this issue is important. Do you have any ideas for other solutions?"
If the senator or staffer has no concrete responses: "This issue affects my daily life, and I'll be following the Senator's vote on this closely. Thank you for your time." Want to take action but really can't bring yourself to call? You can also text RESIST to 50409 and use the resistbot to tell your senators how you feel.
Attending a Town Hall
The Senate is in session and actively preparing to vote on this bill. That means your senator likely won't be back in your home state to host town halls until mid-August. Until then, calling is really important. But it's also good to have a town hall plan-of-attack ready for late August and beyond. If you're interested in attending a town hall meeting, you can find out when your senator is having one by visiting The Town Hall Project. When you ask a question, you'll only have about two minutes, so set a timer and practice what you'll ask before you arrive. You can find ideas for questions and talking points in The National Campaign's "Questions for Policymakers" fact sheet. Here are a few of our favorites:
The average cost for one Medicaid-covered birth is $12,770, while the average annual cost for providing one woman with publicly funded birth control is $239.20. Facilitating access to the full range of contraceptive methods for low-income women saves taxpayers money. Do you think the federal government should continue funding to help people who make less than $30,000/year access birth control?

Unplanned pregnancy is declining in the U.S., and abortion is at its lowest levels since Roe v. Wade. This is the case both in states that have passed significant restrictions on abortion and in states that haven't. Researchers attribute the decline to greater use of effective contraception, which leads to less unplanned pregnancy. Do you think that policymakers who oppose abortion should strongly support birth control access, and what specifically will you do to ensure that all women have access to effective and affordable birth control?

The need for publically funded contraception is already far greater than the supply. Nearly 20 million American women live in areas where public health care sites lack the full range of birth control methods. Excluding high-quality providers like Planned Parenthood from publically funded programs (or from being reimbursed by Medicaid) only increases this problem. Do you think all women should have access to the health care centers that provide their preferred contraceptive method? If so, how will you work to block legislation that would make it more difficult for lower income women to get the birth control method that works best for them?
If you have experience calling officials and/or attending town halls, share your stories and tips in the comments below! Your know-how can help everyone feel more comfortable. You can also check out this campaign to Keep Birth Control Copay Free for other ways to take action. And last but not least, if birth control access (or lack of access) has made a difference in your life, The National Campaign wants to hear about it. Sharing your story can help create a powerful picture of how affordable birth control affects all of us IRL.
* So you want to be a YouTube star? We get it. While phone calls and town halls have the most impact, feel free to follow those actions up by grabbing a camera and sharing your story online. You can also approach reporters at town hall meetings to help spread the word!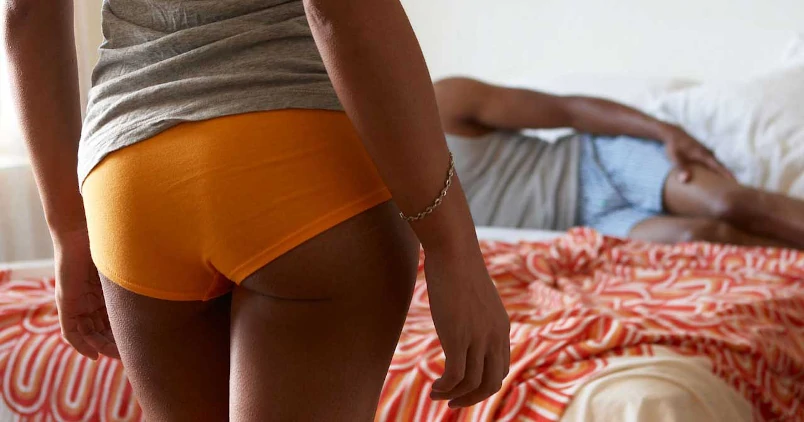 Subscribe to Frisky Fridays
Heat up your weekends with our best sex tips and so much more.