Ready to end your dry spell?
Go for it (after you ask these three questions)!
Some of us decide to practice the "not right now" method of birth control by choice—taking a break from sex because it feels right. Others fall into a dry spell, and wait patiently (or not-so-patiently) for someone to, uh, make it rain. No matter your reasons, when it's time to have sex again, you might feel a little less than sure. That doesn't mean you shouldn't do it, but you might need to check in with what you truly want. Whether you're ready for a one-night-stand, or you're looking for something more consistent, here are a few questions to consider if you're feeling a little nervous:
1. What's the "living my best life" scenario?
Whether your "living my best life" scenario includes a relationship with someone wonderful or a super steamy one-night stand, it's important to know you want, and to be unapologetic about it. You might as well wait for the opportunity that feels 100% authentic to your needs.
2. Is my birth control covered?
Like it or not, not having sex is a form of pregnancy and STI prevention. So if you're getting ready to get back out there, make sure that you choose a method that works best for you. Whether you're looking to use condoms or you're thinking about an IUD, make sure you have a plan in place so that ending your dry sell is as stress-free as possible.
3. What am I feeling?
Frustration. Excitement. Worry. Fear. When making a change—sexual or otherwise—emotions can run high. It's important to consider all of your feelings as you think about ending your dry spell. If you're feeling extra attentive, you can make a pro/con list. If your worries outweigh your excitement, it might not be the right time to end your dry spell. If it's not, that's okay. There's a lot you can do to feel sexy and free during your dry spell.
No matter what your circumstances are, we want you to feel great about your sex life. Have fun, feel free and know that you're allowed to have exactly the love (and sex) life you want. If you've thought about these questions and you're ready to end your dry spell, we've got advice for that too!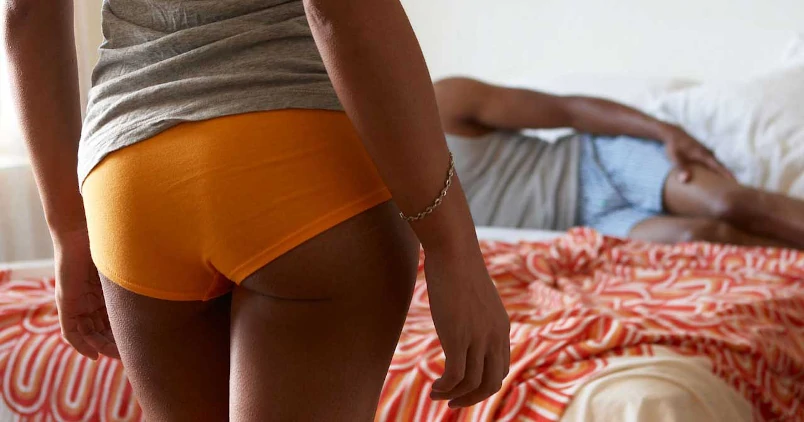 Subscribe to Frisky Fridays
Heat up your weekends with our best sex tips and so much more.