Sexy, festive as sh*t holiday gift guide
For the naughtiest, nicest people on your list
Struggling to come up with great gift ideas? Feel like it was just everyone's birthday last week? Here are seven ideas to help get the creative (and other) juices flowing:
1. Toys
Toy stores are the lifeblood of the holiday season. This is just like that, only instead of selling squishy fake food, this place sells polka dot dildos and yoni eggs (plus things like condoms and menstrual cups). All perfect gifts for your dearest loved ones.
2. Dual-purpose jewelry
Forget enamel earrings. This necklace that doubles as a vibrator (or is it a vibrator the doubles as a necklace?) is beautiful AND functional. Or maybe something a little more daring could make a stocking stuffer that only you and your "special friend" (as your grandma always says) would understand.
3. Birth control
We all have someone on our list who hates getting gifts. This year, give the gift of birth control to someone who needs and wants it in honor of that hard-to-please loved one. Our new Contraceptive Access Fund will help women in need across the country overcome barriers to getting reproductive health care, and a donation of $30 can get a year's worth of birth control delivered straight to someone who needs it. Make your donation here.
4. A sexy candle
Candles are always a safe bet for gift giving, right? They're glowy, they smell good. What could be better? Well, this candle actually, because it's glowy, it smells good, and it melts into massage oil.
5. Something handmade
Everybody loves getting a gift that feels personal, and everyone loves giving a gift that doesn't cost a fortune. Knit a hat (or perhaps a willy warmer?) or go old school and make a coupon book filled with really sexy things like hot oil massages (see above) and both running AND emptying the dishwasher.
6. A period blanket
Yeah, it's $369. And yeah, you could just use that old beach towel you stole from your mom's house. But if you're feeling fancy and you and your partner are into that festive crime scene life, this is a great gift to get them.
7. A vulva mug
A truly perfect holiday gift. Give one to your cousin, your best friend, your postal worker, ANYBODY AND EVERYBODY. Name one person who doesn't need to drink their hot chocolate out of a mug that celebrates vulva diversity this holiday season.
Happy gifting!
XOXO,
Bedsider
P.S. Pro tip: you may just want to share this list with someone who's about to buy you some regular degular shmegular single-purpose jewelry right now. Because let's be honest, gift-giving is nice, but it really is all about the gift-receiving.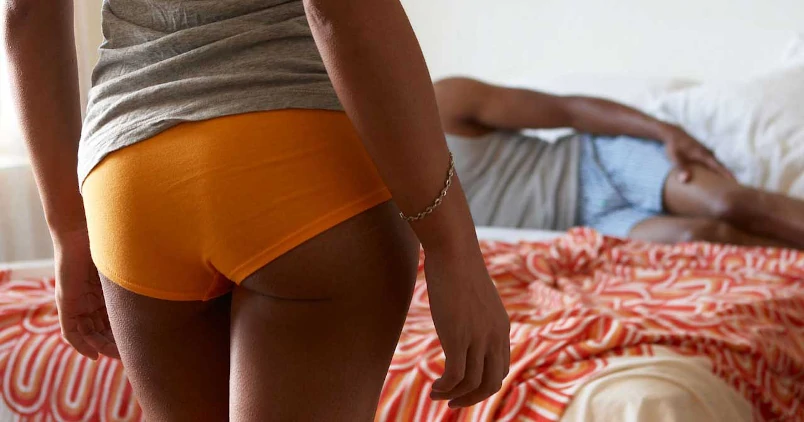 Subscribe to Frisky Fridays
Heat up your weekends with our best sex tips and so much more.