DIY glittery gold condom earrings
Meet your new favorite badass accessory
Ah, Valentine's Day. That special time to eat lots of chocolate and celebrate all types of love from self-love to best friend love to romantic love to sexy love (or any combination thereof).
This year, for our 4th annual Make Some Love, we're celebrating with our one truest, most loyal love: condoms. Inspired by these babies, we decided to make our own. If they're good enough for Bella Hadid, they're good enough for us!
Watch the full tutorial below and then follow our step-by-step guide to make your own.
(Keep in mind you can't use these condoms after they've become earrings because of the whole poking-a-hole-through-them thing and also the whole you-don't-want-to-get-glitter-in-your-bits thing. So we used expired condoms for this, since we've got other plans for the fresh ones.)
You'll need:
To prepare, lay out a sheet of newspaper and pour your gold glitter into a bowl.
Step 1: Spread glue evenly on both sides of the expired condom.
Squeeze a little blob of glue on one side of the condom and spread a thin layer over the surface with your paintbrush (or, you know, your finger). Holding the condom by the edges, do the same on the other side. Alternatively, you can do steps 1 through 3 for the first side, then once it's dry, repeat steps 1-3 for the other side.
Step 2: Dip the condom into the bowl of glitter, then leave to dry.
Dunk your glue-coated condom into your bowl of glitter. Once one side is coated in glitter, flip the condom over and dunk again. Kind of like making fried chicken, only sparkly.
Now exercise that patent-pending patience of yours. Once dry, after about 15 minutes, you can paint a layer of Mod Podge on top of the glitter if you want to prevent glitter dandruff from getting all over your shoulders and in your eyes (and probably also in your bits). Leave to dry again, another 15 minutes or so.
Step 3: Poke a hole in one corner and attach earring hardware.
Use a sewing needle or safety pin to poke a hole in one corner of the condom.
Slip the jump ring through the hole and then through the earring hook. Grasp each side of the jump ring with a pair of pliers. Pull the sides together to close.
Step 4: Sparkle and delight.
Wear your glittery gold condom earrings for a sexy date night out (or in), wear them to class, wear them grocery shopping, and then wear them to your grandma's birthday. Just tell her they're glittery gold ravioli, she'll never know!
XOXO,
Bedsider
P.S. We recently did a survey with Cosmopolitan, and it turns out that more than 7 out of 10 people say they respect their partner more if they insist on using a condom! If that's not enough to have you running to the store to stock up, here are some tips from an expert on how condoms can actually help you have better sex.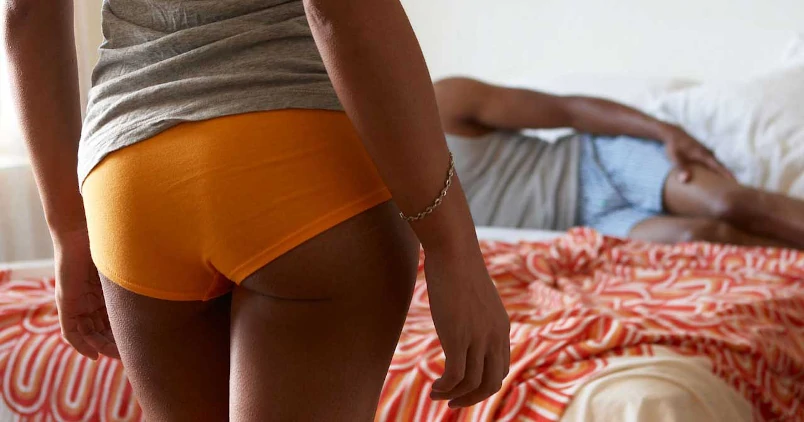 Subscribe to Frisky Fridays
Heat up your weekends with our best sex tips and so much more.