How the Title X gag rule will affect you if you're pregnant and don't want to be
And how it might also affect you if you're not pregnant
The Trump administration's gag rule has taken effect nationwide. It affects all clinics that participate in the Title X program. If you want to take action on this issue and have your voice heard, join our campaign to protect Title X. Read on to find out more about what the gag rule means for you:
What is Title X?
Title X (pronounced: "Title Ten") is a federal grant program that provides low-cost or free family planning services to people with lower incomes who don't have insurance. Title X doesn't cover abortions, but it does cover birth control, Pap smears, STI tests, and breast cancer screenings.
What is the gag rule?
The gag rule prevents Title X clinics (any clinics that accept Title X funding) from referring patients to get an abortion or even directly telling them where they can get one. It also eliminates the requirement that Title X clinics provide what's called "nondirective counseling" to any pregnant patients. Nondirective counseling means talking to pregnant patients about all of their options, including continuing the pregnancy, parenting, foster care or adoption, and abortion. Under the gag rule, all pregnant patients have to be referred to prenatal care, whether they want it or not.
If you specifically ask for an abortion referral, providers aren't allowed to give you one. They are allowed (but not required) to give you a list of comprehensive health care providers, some of which can provide abortions. However, they can't tell you which ones on the list, if any, actually do provide abortions. They're not even allowed to physically point to the ones that offer abortions. Also, the majority of providers on the list can't be ones who provide abortion.
As a result, Title X clinics have been forced to choose between no longer accepting Title X funding if they don't want to be subject to the gag rule; no longer taking Title X patients, which means it will be much harder for patients with lower incomes to get the full range of reproductive health care; or no longer offering complete and accurate medical information to their patients.
If they no longer take Title X funds, they may be forced to charge higher out-of-pocket costs even for patients who struggle to afford care, shorten clinic hours, limit the services offered, or even close their doors.
How does the gag rule affect you if you're pregnant and don't want to be?
Now that the gag rule has taken effect, if you go in to a Title X clinic and you're pregnant and already know you don't want to be, you'll be referred to prenatal care. If you ask for an abortion referral, the provider won't be able to directly give you one, and instead will be required to give you a list of other providers with no indication of which ones, if any, offer abortions. That means you'll have to call every single one yourself instead of just being referred to one clinic that your provider recommends for an abortion.
How does the gag rule affect you if you're NOT pregnant?
It may sound like this is no big deal if you aren't trying to get an abortion. But the gag rule will also impact patients who have been getting other services from Title X clinics that now have to close or otherwise put limitations on the services they offer. In some places, the only clinic available might be a Title X clinic, and if it closes, there will be nowhere nearby to get health services like birth control, cervical cancer screenings, or Pap smears. This is a big deal because 19.5 million women already live in contraceptive deserts, which means that they don't have reasonable access to a public clinic that offers them a full range of birth control options.
The gag rule will also affect people who have been getting other services besides abortion from clinics that are staying open but opting out of the Title X program (like Planned Parenthood) because these clinics may have to start charging more for their services. Birth control that was once free may now come with a price tag. Call your clinic before you go to find out if anything has changed, like prices, the services they offer, or the hours that they're open.
How can you find a clinic where you can get an abortion?
Your best bet for finding an abortion provider is to use Bedsider's clinic finder. Click on the orange plus sign next to "show health centers with…" and check the box for "provides abortions." Providers at these clinics will be able both to counsel you on abortion and provide an abortion. However, this list is not totally comprehensive, so there are some abortion providers that are not on this list.
If you want to go to a clinic that isn't on this list, it's important to make sure it's not a fake clinic (also known as a "crisis pregnancy center") first. Fake clinics are designed to convince pregnant people to continue their pregnancies and do not provide comprehensive reproductive health care. Take a look at this list of fake clinics before you go to make sure the one you're going to is a legitimate health care provider.
What can you do to stop the gag rule?
If you want to take action on this issue, join our campaign (through Power to Decide, our mom organization) to protect Title X.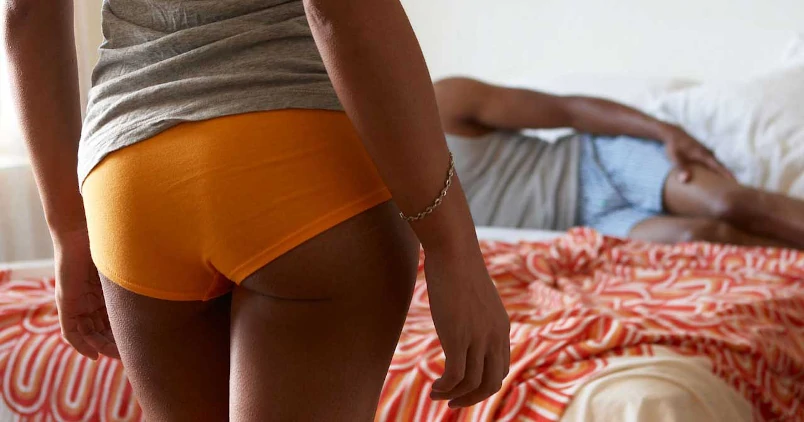 Subscribe to Frisky Fridays
Heat up your weekends with our best sex tips and so much more.