Winter cocktails to help you hate the next 3 to 6 months of your life less
These 10 drinks will take you from blah to ahhh
Winter is upon us, and for some of us, it's also literally on us. It's inside our shoes, it's in our hair, and worst of all, we've just remembered how long it lasts. And while, of course, alcohol is not a substitute for mental health care, we'll do anything to up the hygge quotient and lower the depressing factor. So we're lighting all the candles and mixing up a cozy, seasonal drink. Here are our 10 favorite cocktails for the season:
1. Hot toddy
It's hard to beat this classic cocktail. As good when you're feeling a little under the weather as it is when you're in fine fettle, it combines soothing lemon and honey with warming bourbon. Cozy up with one for a date night on the couch.
2. Cranberry mimosa
Didn't even know this was a thing? Well, it is. And it's so, so good. The tartness and slight bitterness of the cranberries combine with fragrant rosemary for a distinctly wintry twist on the classic.
3. Spiked coconut vanilla steamer
Spiced rum, vanilla, and toasted coconut make for a yummy combo in this hot, frothy drink that you won't be able to get enough of.
4. Wintry Moscow mule
You may think of a Moscow mule as a summer cocktail, but these versions prove that it's possible to enjoy an ice cold drink year round. Try a mistletoe mule (which doesn't involve actual mistletoe but does involve candy canes), an apple cider mule, or a blood orange mule for a seasonal take on the original.
5. Cold-weather margarita
Continuing with the theme of icy cold drinks for winter, try these creamy (but dairy-free!) white Christmas margaritas or these cranberry and lime flavored mistletoe margaritas. Great alongside tacos and Netflix.
6. Holiday spiced wine
Mulling is one of those things that seems harder and more adult than it really is. Anybody can simmer some stuff in some other stuff, even us, some of the time. And the result, this spiced mulled wine, is perfect for a romantic winter's night in front of the fire.
7. Spiked eggnog
You can absolutely buy premade eggnog at the store, pour some rum in it, and call it a day, but we promise, the homemade kind is so worth the effort. This cashew milk version is dairy-free, but we promise it's just as creamy and rich as the original. Perfect for hosting holiday dinners.
8. Figgy sparkler cocktail
This cocktail makes creative use of dried figs, cutting their sweetness with cranberry and orange. Pretty and festive, these are perfect for serving to guests or for cocktails for two before a holiday party.
9. Spiked apple cider
Don't let them tell you this drink is just for fall. Also, in a pinch, you can just add your bourbon (whiskey works too) to store-bought cider and go to town. You can even have it cold!
10. Boozy Mexican hot chocolate
We pass up exactly zero opportunities for chocolate. And chocolatey plus spicy plus boozy? Sign us up.
XOXO,
Bedsider
P.S. Looking for a birth control that you won't have to worry about when you've been drinking? We've got you covered.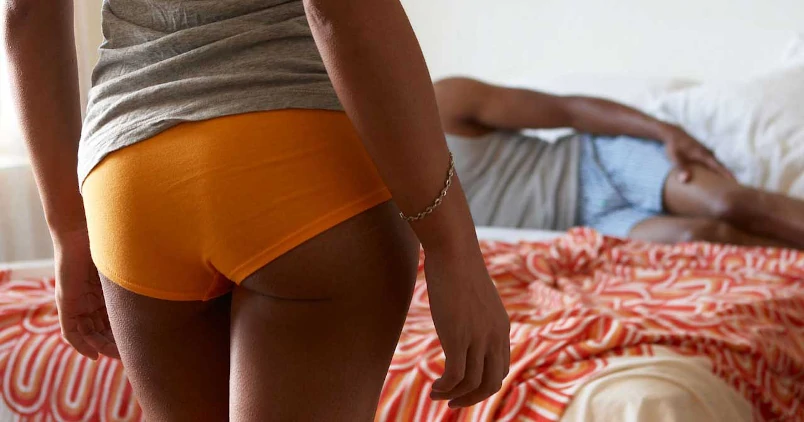 Subscribe to Frisky Fridays
Heat up your weekends with our best sex tips and so much more.