7 sexual health services you can get from the comfort of your own home
Telehealth can make your life so much easier
One of the big advantages of telehealth is that it allows you to take care of more intimate health care stuff without having to actually go into the doctor's office, look someone in the eye, and talk about why you need to get tested. (For example.) And while it'd be great if we lived in a world where everyone felt comfortable chatting with their health care provider about their sexual health—and a world where we could be guaranteed that all providers would be non-judgmental and knowledgeable about providing trauma-informed care—we just don't yet.
Also, getting to the doctor is itself an obstacle for many. If you have to take time off work or get child care or drive an hour (or all of the above) to get tested for sexually transmitted infections (STIs), it may not be possible to pull it off, even if you'd like to.
Luckily, the internet has made it possible to access a range of sexual health services online. Not only can you now get things like condoms and pregnancy tests online, saving you a trip to the pharmacy, you can also meet with health care providers online, get prescriptions, and have medication delivered to you. Here are some options you might want to check out if getting to the doctor is tough for you (or you just dread it).
1. Birth control prescriptions and delivery
While we're not at the point yet where we can buy birth control pills over the counter (we're working on it!), you can get birth control prescribed by a telehealth provider and get your birth control delivered right to your door. There are a bunch of services out there for getting birth control pills without physically going to see a health care provider, including Hers, GoodRx, Lemonaid Health, Nurx, Pandia Health, Pill Club, PillPack, Planned Parenthood Direct, Prjkt Ruby, and Twentyeight Health. Some of these services also offer other types of hormonal BC options, like the patch and the ring.
2. Emergency contraception prescriptions and delivery
If you need emergency contraception right now—maybe the condom broke or you just didn't realize you were in the fertile part of your cycle—then it's best to go to the pharmacy. But you can also get emergency contraception before you need it. And if you're not interested in getting pregnant any time soon, why not stock up on the morning after pill from so you have it in an emergency? So much less stressful. Many of the services listed above that offer birth control also offer emergency contraception.
3. STI testing and treatment
STI testing is one of those tasks that no one really wants to do, but most everyone really should do. One way to make the whole process easier (and much less awkward) is getting a kit and doing it at home. For at-home STI testing, the telehealth company Nurx offers a variety of options, which you can tailor to your needs. They take most insurance, too! Other telehealth companies that offer at-home STI testing include LetsGetChecked, myLAB Box, and Everlywell.
In addition to testing, some telehealth services also offer treatment if it turns out you test positive for an STI. So as you're deciding which company to use, it might be worth it to see if that's also an option.
4. Herpes medication
Whether you're taking herpes medication continuously in order to reduce the likelihood of an outbreak or you're taking it to shorten an outbreak that's already started, you can get your herpes meds online. You can go to Roman, Nurx, and Hers for medication for both oral and genital herpes, while Lemonaid offers it for genital herpes only.
5. Erectile dysfunction drugs
If you or your partner is struggling with erectile dysfunction (ED), it's important to get checked out by doctor. ED can be a sign of a health problem, so it's definitely worth it to go in and get some tests done to rule out anything serious. But if you've already done that and just need to get a prescription for ED meds, Roman is a great site for that. (And they also offer treatment for premature ejaculation, genital herpes, and cold sores.)
6. UTI treatment
Urinary tract infections (UTIs) can be an unfortunate side effect of sex, especially if you have a vulva. Luckily, you can get now get diagnosed and treated with antibiotics for UTIs totally online. Check out Lemonaid, GoodRx, and Planned Parenthood Direct.
7. Yeast infection and bacterial vaginosis treatment
If you're itching away or having unusual discharge and have a sneaky suspicion you might have developed a yeast infection or bacterial vaginosis (BV), you can consult with a health care provider about your symptoms and get treatment via telehealth. For yeast infections, wisp offers one-time treatment or even lets you sign up for regular deliveries of antifungal medication. Another site, virtuwell, offers an appointment and treatment for $49 or less. BV is treated with antibiotics, which you can also get from wisp and virtuwell.
With the expansion of telehealth services, it's easier than it's ever been to take care of your sexual health. Check out the services we've described here to see which, if any, could make your life easier.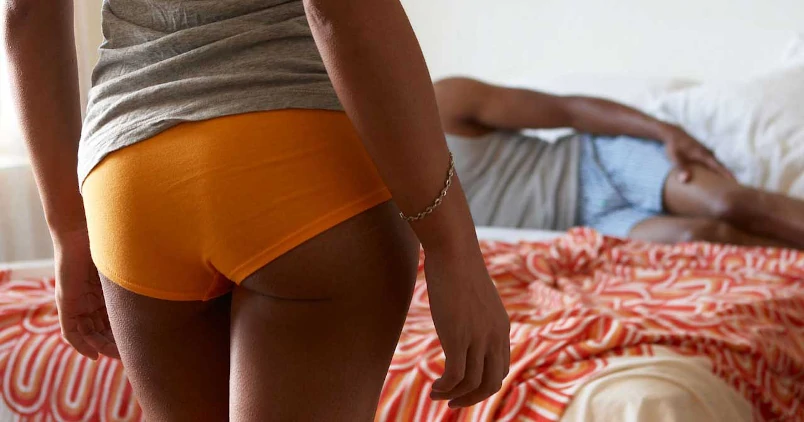 Subscribe to Frisky Fridays
Heat up your weekends with our best sex tips and so much more.