June 2020 horoscopes: Venus retrograde is upon us
We're not going to lie: Venus is in retrograde this month, and we're all going to feel it. The good news is that this only comes around once every year and a half. The bad news is that Venus retrograde is notorious for causing tumult in our love lives. Read on to find out what it will mean for you.
Gemini
May 21st - June 20th

This month, your relationship could be thrown off balance slightly by unfinished business with a past lover. If you're not in a relationship, there could be an ex who comes a-knockin' again who wants to give it another go. This will be a hard month to see things with a great deal of clarity, and you may find yourself simply having to stumble through the journey of finding your truth in order to get there. The good news is that this process will clear a lot of old energy out of the way and ultimately align you with your highest truth.
Cancer
June 21st - July 22nd

It's the deepest stuff in your relationship that will be coming to the surface this month. Truths around commitment, sexual expression, and communication needs are more obvious than they ever were before, and it will either bring you closer together or help you make a possibly much-needed separation. Whatever it is, the truth won't be discovered through surface-level interactions. This will be a month filled with catalysts that will bring you closer to your own truth. And it'll be up to you to decide what's right for you from there, Cancer.
Leo
July 23rd - August 22nd

This month, and especially at the beginning of the month, you may feel some relationship challenges that have been percolating for quite some time. Though you are as loyal as they come, you may find yourself second-guessing aspects of your commitment and needing to make extra sure that this relationship is for you. Though some of these feelings are uncomfortable, you will, as always, do an amazing job at getting to the bottom of your authentic wants and needs, and that journey is always worth taking!
Virgo
August 23rd - September 22nd

You may often feel neurotic about whether you've made the right decision or not, and your relationship is not exempt from that anxiety. You are a devoted perfectionist who's going to put it ALL into whomever you're involved with, so you're quick to blame yourself when things aren't perfect. This month may bring up some challenges that press you up against your relationship insecurities, and it may require extra resilience to overcome. Remember that it's not always you who is to blame for relationship hiccups, and it's okay if you need to pull your partner into a conversation about mutual responsibility.
Libra
September 23rd - October 22nd

You may find yourself feeling restless in your relationship this month. If your needs aren't being met (especially around the fun you crave in bed), the attraction of outside attention may feel tantalizing. Furthermore, somebody from your past may be popping up soon, bringing with them the temptation of sexy unfinished business. All of that to say: you're entering a potential danger zone in your current relationship. This will be a month where you are presented with a lot of options, and making sure you stay clear and focused on maintaining what matters most to you is going to be very important.
Scorpio
October 23rd - November 21st

You pride yourself on being ALL IN when it comes to your relationship. You're all about the deep stuff, especially when it comes to commitment. But this month, there may be some shallower energies in your social sphere that are shaking up your relationship a bit. Your searing Scorpio glare may be locked on a particular person who's showing a little too much interest in your partner for comfort. Though it doesn't have to mean the imminent demise of your relationship, it could mean a need to find your rational center and to make sure you and your partner are on the same page when it comes to commitment.
Sagittarius
November 22nd - December 21st

Being such a free, fiery force has its perks, but being rational in the face of relationship difficulties isn't one of them. This is a month where it may be tempting to go all escapist on your partner, at best avoiding issues, or at worst sabotaging everything by playing the fancy-free card a little too hard. But the good news is, this is a great month to do what you do best, which is to offer the gift of your never-failing honesty to your significant other.
Capricorn
December 22nd - January 19th

The devil is in the details, and this month, your partner will let you know about any and all details you haven't been taking care of. Though you're typically (almost upsettingly) on top of things, things will feel a bit out of balance this month. And it could be because of how much is going on lately. Have demands from all directions been so high that some of your SO's specific needs have slipped your mind? It could a good time to reorganize your priorities, and to have an honest conversation with your partner about how to balance things better.
Aquarius
January 20th - February 18th

You'll find yourself reassessing your needs and desires this month, and that will include your needs and desires in your relationship. This month may hold some very specific catalysts for you that will show you exactly what it is you're looking for in a relationship. And that may require some adjustments in your current one, or it may call for you to bow out and find another one altogether. Either way, you're willing to face reality in a more courageous way than usual right now, and that quality will help you commit to whatever path you need to take.
Pisces
February 19th - March 20th

This month, there may be some wobbles that will test the love between you and your partner. You may be especially sensitive to out-of-the-ordinary interactions they're having with other people they know, and you may find yourself wondering if you should be concerned. Though this month may have the potential to generate deep paranoia in you, it will also present a great opportunity to find growth with your partner through honesty and vulnerability. You just have to be willing to communicate openly and often.
Aries
March 21st - April 19th

This month, prepare to have some unsettled energy in your relationship. But before you despair, know that this uncertainty can be used as a jumping off point to work towards your true relationship goals. You may find yourself feeling desperate to get beyond this phase, and because of that, you may come off a little aggressive with your partner as you try to work through things. But if you can give it a little time before you react, you can give the storm a chance to pass and hopefully sail to smoother relationship waters.
Taurus
April 20th - May 20th

This month, financial matters may pose a challenge in your relationship. Or perhaps challenges regarding your shared possessions. Though nothing materialistic has to be a deal-breaker, it's a good time to consider whether you need to renegotiate boundaries and expectations about who pays for what and when. You feel most loved when they are taking care of the pragmatic details to make sure that your practical reality is comfortable—be honest about that, and you'll lay the groundwork for a deeper understanding and smoother connection.
XOXO,
Bedsider
P.S. Birth control should be affordable and accessible to all. That's why we're part of the Free the Pill campaign to make the birth control pill available over the counter. Find out why we think OTC BC is the best idea since, well, birth control.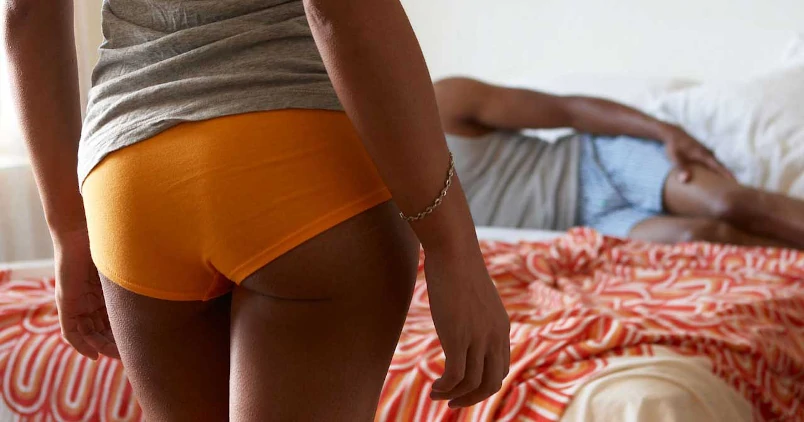 Subscribe to Frisky Fridays
Heat up your weekends with our best sex tips and so much more.