8 gifts to give your partner for the 8 nights of Hanukkah
Your pandemic-appropriate guide to the 2020 holiday season
Ah the joys of an unattended open flame in a wood-paneled living room. It's just so on brand for 2020. Happy Hanukkah, everybody! To celebrate, we've compiled a list of 8 pandemic-appropriate presents you can give your partner this year. Feel free to give them all at once or dole them out one at a time like giving food pellets to a cute little pet hamster.
1. Noise-cancelling headphones
It's not that you YELL when you're on work calls, exactly, it's just that you want to make sure you're heard clearly as you're LEANING THE F IN, and some of your coworkers are across the country, so. Just saying, this might be a thoughtful gift.
2. A human-sized hamster ball to run errands in
If you caught last weekend's SNL, you'll know what we're talking about. Get your loving partner one of these and roll them right on out the door to get groceries.
3. A meal that will make them forget they're (still) in their living room
Is the inability to travel or even eat at a restaurant starting to wear on you both? Give them the gift of food that reminds them of better times. Get a lobster roll from Maine, New York pizza, or even ice cream from San Diego sent straight to your loved one.
4. A bottle of wine
Or, you know, if other things are legal where you live, go for it. Sometimes the simplest gift really is the best one—don't overthink it.
5. An inspirational book
Has your loved one never shut up since March about having more space, room for the dog to run around, a different lifestyle? If so, this book will make a great gift for them and while they're reading it maybe they'll be quiet.
6. An As Seen on TV kitchen gadget
Boo not excited to get in the kitchen? Perhaps one of these silly, silly tools will get them excited about making dinner.
7. A bug-out bag
As the old saying goes: Nothing says love like a packet of freeze-dried beef stroganoff. Pack a bug-out bag for your partner (and one for yourself)—you may never use it, but you'll have a good chuckle when you move in five years and find it under the bed and think back on the horror show that was 2020.
8. A donation to Bedsider in their name
2020 may have sucked the big one, but one good thing that happened is we made Abortion Finder to help reduce the barriers to getting an abortion. Check it out and if you like it, throw a little cash our way in honor of your boo. They may not thank you, but we will.
XOXO,
Bedsider
P.S. Hated this list? Check out our holiday gift guide from 2019, back when we still had joy.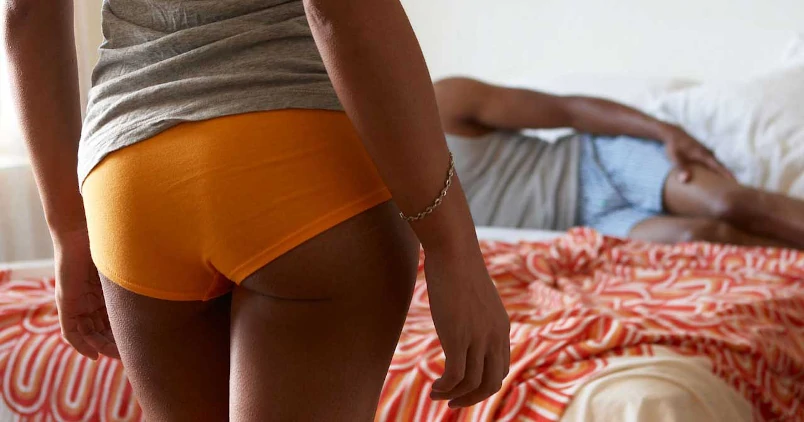 Subscribe to Frisky Fridays
Heat up your weekends with our best sex tips and so much more.