How to pick the perfect sex toy for everyone on your list
The best way to spread some socially-distanced holiday joy
This year has been rough on all of us and the holiday season already looks a lot different from what we might be used to. There will be no cookie swaps, no latke parties, no communal bowls of eggnog, and no gathering around a piano belting out seasonal songs. It would be understandable for anyone to want to crawl under the covers and bah-humbug it until 2020 is just over already. But maybe instead, we should spread holiday cheer and help this year go out with a bang (pun entirely intended) by giving the gift of good orgasms to our nearest and dearest.
Sure, you can give a sex toy to your partner, with or without the promise to use it together, but think more broadly. Sex toy use has been skyrocketing during the pandemic because lots of people have had more time at home. Couples living together are experimenting, and people living alone are masturbating or having sex via secure video platforms—all of which can involve toys if you want it to. Perhaps you could give one to your bestie who misses in-person dating, your roommate who lives apart from his partner, or all of the members of your now-virtual book club who tend to chat about sex rather than the latest Liane Moriarty novel. Just make sure you get consent first (as always)—a quick text asking if it's okay to gift them a sex toy will ensure that everyone is comfortable and on board.
Here are some of our top suggestions for the people on your list:
1. For the toy newbie: A bullet vibe
This is a great present for someone who is new to sex toys or still a little shy about using them. Bullet vibes are a classic for external stimulation because they are discreet (easier to hide and quieter than bigger toys) and portable but strong nonetheless.
2. For the jewelry lover: A vibe necklace
For those who might have fun being a little less discreet, however, there is the Crave Vesper vibe necklace. Thinner than a standard bullet vibe and made out of stainless steel, this attractive toy is worn on a chain but comes off for using or recharging via USB cord. It's available from a lot of sellers, including Uncommon Goods (in case you're already getting other gifts from there), and it comes in silver, gold, and rose gold.
3. For the old school toy lover: A wand vibe
Sometimes sold as personal massagers and great for sore shoulders and necks, wand-style vibrators provide top notch external stimulation. Wand vibrators are generally bigger and more powerful than little bullet vibes, so those who need strong vibrations to get off will do well with this type of toy. The Hitachi Magic Wand—made famous by pioneering sex education Betty Dodson—is considered the gold standard by many, and there's now a rechargeable cordless version. But there are tons of wands to choose from these days, some of which are easy on the gift budget (think $15-$25).
4. For the G-Spot or P-Spot curious: Something with a curve
There are still debates to be had about the G-spot, but most experts agree that there is a spot on the top wall of the vagina that can increase pleasure when stimulated. Curved vibrators and dildos are designed to reach this special place. Multi-end versions—often called rabbits—have a larger, dildo-esque part that goes inside the vagina (those designed to stimulate the G-spot will be curved upwards) and a smaller bullet vibe bit that stays outside and stimulates the clitoris. There are many different ones to choose from (though only some look like actual rabbits). Or, for friends with penises, consider a p-spot or prostate stimulator—there are lots of styles, but we like the ones that have one part that goes into the anus and another that stays outside to massage the perineum.
5. For the clitoris-owning oral sex enthusiast: A suction toy
Clit suction toys are all the rage right now. They use pulsating air to mimic the sensation of sucking. Many users say it feels like expert oral sex. Like other toys, clit suckers come in different configurations with various speed and pulsation settings. There are also some that have an insertable component to provide internal stimulation at the same time as the suction, and others that have a small a tongue-like vibrator built into the suction mechanism. And, for the clit owner who likes a little personality, try one that looks like a baby chick or penguin in a tux.
6. For the penis owner who enjoys jerking off: A sleeve
[Masturbation sleeves—made famous by the Fleshlight—are soft and squishy sheaths that mimic the sensation of being inside a partner. (These are not the same thing as penis sleeves, which can be used during partnered sex.) Though most are cylindrical, and the penis slides in and out, some are flat sheets that can be wrapped around the penis. The sensation of being enveloped is one that lots of people with penises enjoy. And there are some fancy ones that come with built-in vibrators to add to the experience.
7. For penis owners and their partners: Rings
This time we're not talking about jewelry. Vibrating rings slide on and rest at the base of the penis. The pressure and vibration often feel good for the wearer but it's their partner who may have the best time. For penis-in-vagina sex, the vibrating part can be positioned to provide direct clitoral stimulation during penetration which some people need for orgasm. And the vibration can help those who sometimes have pain with penetration. Speaking of pain, we'd also like to call your attention to OhNut, which could be a good present for a friend who's mentioned that penetration hurts (though they should still talk to a health care provider about it). It's not a sex toy but a special sleeve that's placed at the base of a penis or sex toy. It acts as a buffer by controlling the depth of thrusts. It comes in two widths and you can adjust it by stacking rings.
8. For the anal-play curious: Butt plugs
A basic of ass-play, butt plugs come in a lot of different sizes and materials (silicone, glass, steel), and they may or may not vibrate. Butt plugs differ from other dildos and vibrators because they aren't usually penis-shaped. Instead, they are tapered at the top, widest in the middle, and narrower at the bottom with a flared base that stays outside the anus at all times (toys or objects that don't have a flared base can actually get put too far up the rectum and need to be removed surgically). For the friend new to anal experimentation, start small.
9. For the long-distance couple: App-controlled toys
Many couples are forced to be apart these days and rely on video sessions and old-fashioned phone sex to get intimate. Enter teledildonics. Toys of all kinds—from butt plugs to rabbits—are now made to sync with smart phone apps so that someone far away (or even just in the next room) can control the speed or intensity of the toy their partner is holding. These tend to be pricier than other toys but may help your favorite couple keep the magic alive until lockdown is over.
10. For the one who has everything: Try something cute
For the friend who already has boxes full of toys under their bed, consider upping the adorability factor. Cute Little Fuckers is a brand of toys made for people of all genders that gets good reviews for being accessible. Their toys have powerful motors and come in the form of three distinct characters—Trinity, Starsi, and Princette Puppypus—who each have their own identity and educational webcomic series. Here are some other cute options.
These toys can be on the doorsteps of your closest friends with a few clicks. Many of the higher end manufacturers sell directly from their websites but dedicated sex toy sites (like Babeland, Good Vibrations, or Spectrum Boutique) may offer wider varieties. Amazon also has a big selection and chains like Target and CVS have been getting in on the action (now that's a pun) online and in stores. Throw in a bottle of high quality lube (water-based is the safest bet since silicone-based lube can damage some toys and oil-based lube isn't compatible with condoms) and you will be voted best elf this holiday season.
And, of course, it's not just acceptable—it's totally advisable—to throw an extra toy or two in the cart for yourself.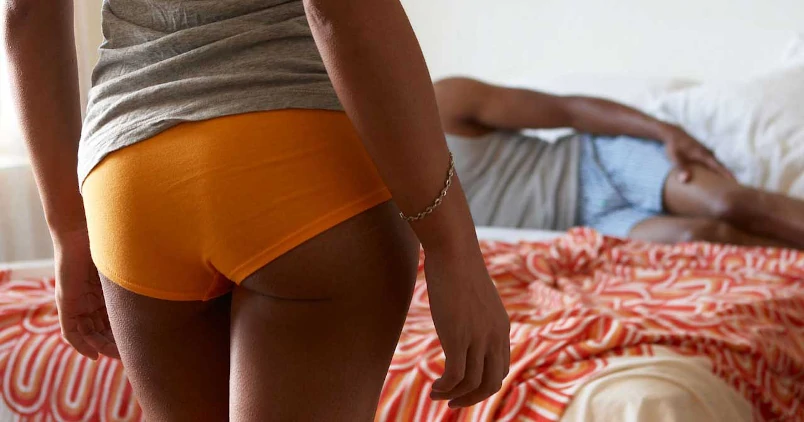 Subscribe to Frisky Fridays
Heat up your weekends with our best sex tips and so much more.