Tell them you love them without telling them you love them
Six ways to demonstrate your true feelings
This weekend, let's give the love we wish to receive, shall we? And while telling your loved one(s) that you love them is nice, what's even nicer is showing them. Here are six ideas to get you started:
1. Make an annoying phone call for them
Rare is the person under 40 who doesn't hate talking on the phone. So whether you're placing a takeout order (bless!) or calling the insurance company (double bless!) you'll be showing your partner that you are truly committed to their well-being.
2. Make all the food-related decisions for a whole day
They do not want to hear "what should we do for dinner?" for the thousandth day in a row. Take the day off from asking them to brainstorm and then rejecting all of their suggestions, and instead just make the dang decisions. Trust us, it's basically foreplay.
3. Give them the gift of alone time
A lot of us have been light on a lot of different things during this pandemic. But the scarcest resource of all may be completely within your power to give to your partner: getting tf out of the house so they can be alone for five minutes.
4. Maintain eye contact while they complain about work
No, it's not that interesting! No, you don't really care that much! That's the point. You do it anyways because you love them. Bonus points for callbacks to last week's work drama.
5. Respond to their family group text for once
Honestly, it's not going to kill you to throw out a "we miss you too!" every once in a while. And if your responding means your partner doesn't have to, all the better.
6. Do that gross chore you've both been putting off
Shower drain need a good snaking? Nobody likes it, but somebody's gotta do it. Now's your time to shine!
P.S. President Biden has opened a special enrollment period for the Affordable Care Act health insurance plans for 2021. You can now enroll in one of these plans until August 15, 2021, at healthcare.gov. If your state is one of the 14 with its own insurance marketplace, it'll have its own deadlines, but don't worry, we've got that info too.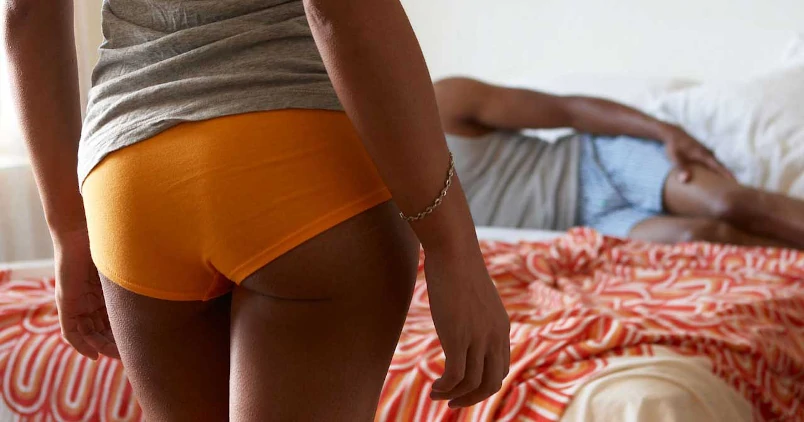 Subscribe to Frisky Fridays
Heat up your weekends with our best sex tips and so much more.