How to turn up the heat this weekend
Boredom has no place in the bedroom
1. Send a sexy message
Too busy to actually have IRL sex of any kind this weekend? That's okay, have the virtual kind instead. Sexting is one option, as is emailing (sexmailing?). If you need some dirty talk tips, we've got you covered.
2. Take your time
If you know the art of the tease, you know sex can last for days, even weeks. Start your weekend off with a little something to pique their interest on Friday night—maybe a slow, steamy kiss or a hot pic. Then amp things up on Saturday with some makeout time or a quick (consensual) grope in the laundry room. By the time you get down to business on Sunday, all of the anticipation that's built up will ensure a good time is had by all.
3. Invent a special occasion
It's National Payroll Week in the UK. Just saying. Find any excuse to get dressed and ready and spend some time staring into each other's eyes over a candlelit or moonlit glass of something sparkly. Getting out of your usual pantsless-on-the-couch routine can heat things up very effectively.
4. Role play
If you're feeling the weight of being the same f-ing person every day, mix things up. You don't need to dress up like a French maid if you don't want to, just inhabit the mental space of someone that turns you on and initiate from that place.
5. Shop for a new toy together
Going to a sex shop can be fun, but if you're more of an online shopper, that works too. Check out your favorite sites together—we love Feelmore and Spectrum Boutique (not sponsored, we just genuinely like them). Just browsing the options might get you in the mood. Once you actually buy something, you get to look forward to the package arriving in the mail, which will set you up nicely for next weekend.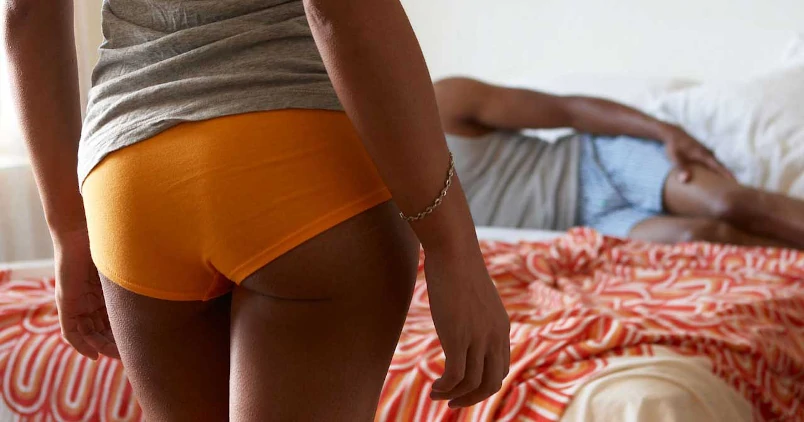 Subscribe to Frisky Fridays
Heat up your weekends with our best sex tips and so much more.