5 sexy things about fall
Cold weather can still be hot
Some would argue fall is actually the sexiest season. Others might say those people are delusional and wrong because fall is a harbinger of the doom that is winter. But we're going to put a pin in that debate and focus on what can be sexy about fall, because it's about to be here whether we like it or not.
1. All the blankets
One of the best things about cooler weather is getting to use cozy blankets again. All the better (and sexier) if you can snuggle up under one with someone else. What happens under the blanket stays under the blanket.
2. Hot drinks
The Victorians thought spices "warmed the blood" and thus could queue up sexy situations. Grab a PSL or just add a dash of cinnamon to your hot chocolate and see where the night takes you! Or try one of these cold-weather cocktails that are so good you'll forget all about the onset of your seasonal depression.
3. Halloween costumes
Who doesn't love an excuse to dress up as a sexy (INSERT PROFESSION OR ANIMAL OF YOUR CHOICE)? If you need inspiration, these are the easiest costumes to have sex in.
4. More clothes to take off during a strip tease
There's not much tease—nor is there much stripping to do—if you're just wearing a string bikini in the first place. The tease is all in the guessing, the waiting, the anticipation. Starting with more clothes on will make your sexy little dance last longer and the payoff will be that much greater.
5. Witchy vibes
Spooky season doesn't have to be limited to just October. Start bringing those dark, moody vibes now and see who you attract.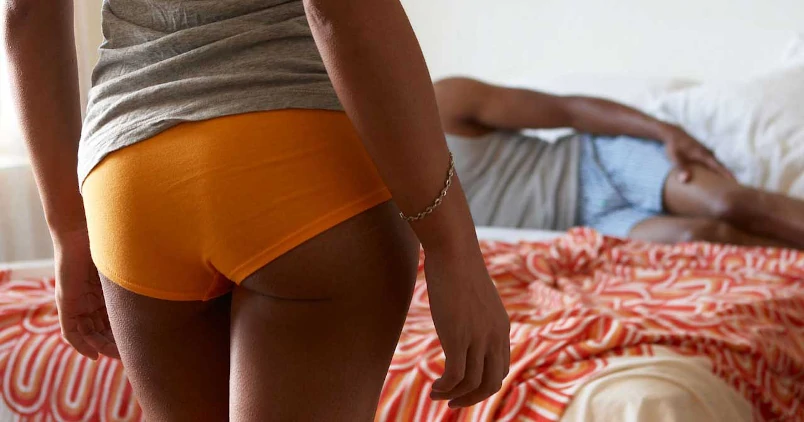 Subscribe to Frisky Fridays
Heat up your weekends with our best sex tips and so much more.