Millions need birth control—take action now!
Tell your Governor and legislators you support expanding Medicaid in your state.
UPDATE: President Biden has opened the enrollment period for the Affordable Care Act health insurance plans for 2022. You can now enroll in one of these plans until January 15, 2022, at healthcare.gov. Some states have their own open enrollment periods and websites for signing up. Check to see if your state does. We also have more information about how to get insurance and learn what kinds of plans to watch out for.
—
Pop quiz: Say you're child-free and living in Arkansas on $4,000 a year—can you get healthcare through Medicaid?
Today the answer is probably no. But thanks to the Affordable Care Act (ACA), that may be changing.
Expanding Medicaid through the ACA could mean health coverage for 15 million uninsured Americans.

The ACA is working with states to give more low-income Americans the option to get healthcare through Medicaid. If every state expands Medicaid to the level proposed by the ACA, it could mean coverage for roughly 15 million people currently without insurance. Getting more people insured is a win for states and for the country as a whole—it would mean money saved over the long term, not to mention healthier people with better access to birth control and other preventive services.
In Arkansas, Gov. Mike Beebe says he wants to take the federal government up on their offer and expand Medicaid in his state. That could mean a single Arkansan with no kids making as much as $14,000 a year could get health coverage through Medicaid. But the state legislature isn't sold on the idea so, while Gov. Beebe hopes to find a solution, it's not clear yet whether Arkansas will expand or not. Arkansas isn't alone there—lots of states are still on the fence about whether to take advantage of the offer.
Which is where you come in.
Governors around the country are starting to submit budget proposals to their state legislatures—which means as you read this article, your Governor may be deciding whether or not to include Medicaid expansion in that proposal. State legislatures are also starting to work on their state's budget for the coming fiscal year.
A few states, like California and Massachusetts, are already expanding Medicaid as the ACA offers. But in most states the deal is far from done.
Take action. Right. Now.
USA.gov makes it easy to contact your governor—all you have to do is select your state, then fill out the online form and insert your comments, or click on the link to email your governor (different states have slightly different formats). You can also reach out to your state legislators—the Library of Congress website sends you to the homepage of your state legislature where you can click on your state on their handy map (or the name of your state below it). When you get to the homepage, go to the place on that page where you can find your state legislators and enter your zip code or address to find out who represents you. Click on those legislators and you should find email addresses.
A personal message or story about why this issue matters to you can make a real impression. The National Campaign to Prevent Teen and Unplanned Pregnancy offers fact sheets for every single state with details about the cost of unplanned pregnancies and how many births were Medicaid-funded in that state. You can use information from your state's fact sheet to show why the expansion would save your state money. You're also welcome to help yourself to this handy, customizable sample message:
Dear [insert title and name of governor or state legislator]:
I'm writing to urge you to expand Medicaid coverage for uninsured Americans in [insert state], as the Affordable Care Act offers. Expanding Medicaid would improve the health and economic well-being of people in our state while at the same time saving money by reducing state and local costs for health care for the uninsured.
Expanding Medicaid would also mean better coverage of preventive care, including contraception, for millions of people across the country. Medicaid currently covers 41 percent of all births nationwide. In [insert your state] [insert percentage of births that are Medicaid-funded in your state] percent of births are Medicaid-funded.
By providing health coverage for many low-income people who are currently not insured, we can ensure that they have access to basic, cost-saving preventive care, including preventing unplanned pregnancy, which currently costs taxpayers $12 billion a year, and costs our state [insert cost of unplanned pregnancy from your state fact sheet].
Please do what's in the best interest of our state and our country and expand Medicaid in [insert state].
Sincerely,
[Insert name]
[insert your city and state, or full address if you'd like a reply]
Your Governor and state legislators need to hear from you—let them know that expanding Medicaid coverage through the ACA makes economic sense and will improve the health and well-being of people in your state. Then keep track of your state's progress with this lovely map, updated daily!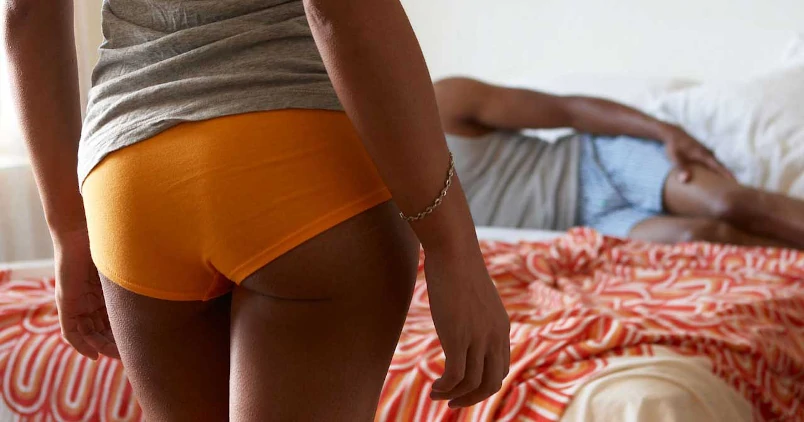 Subscribe to Frisky Fridays
Heat up your weekends with our best sex tips and so much more.