What's Medicaid expansion?
Medicaid expansion could mean health insurance for millions of people...but what is it, exactly?
UPDATE: President Biden has opened the enrollment period for the Affordable Care Act health insurance plans for 2022. You can now enroll in one of these plans until January 15, 2022, at healthcare.gov. Some states have their own open enrollment periods and websites for signing up. Check to see if your state does. We also have more information about how to get insurance and learn what kinds of plans to watch out for.
—
We talk about the Affordable Care Act (ACA) a lot. We love it for making sure people with health insurance have access to preventive services like birth control, check-ups, and STI testing without additional out-of-pocket costs—and for allowing those under 26 to stay on their parents' insurance plan. But we never forget about the folks who don't benefit from these changes. Fortunately, the ACA didn't forget about those folks either—another important piece of the ACA pie is a plan to expand Medicaid coverage to get more Americans insured.
What's Medicaid, anyway?
Medicaid is a partnership between the federal government and the states. All 50 states and D.C. participate in Medicaid, but who qualifies for coverage varies a lot from state to state. The federal government has minimum guidelines for who has to be covered, but states have flexibility to go beyond the minimum. The federal government "matches" a percentage (between 50% and 75%) of what states spend on the program. Fun fact: for folks with Medicaid coverage, states currently pay only 10% for family planning costs—the federal government covers the other 90% and Medicaid already covers birth control with no co-pays.
Right now, Medicaid covers low-income people who are pregnant, parenting, or disabled. Some states have expanded it to cover select groups of childless adults (often for only a few services)—but many able-bodied people who don't have kids aren't eligible no matter how low their income is. Medicaid differs a lot from state to state. Say, for example, you have two kids. If you live in Arkansas, you only qualify for Medicaid if you earn less than 17% of the Federal Poverty Level (FPL)—that means if you make $3,245 a year or more, you don't qualify. In Minnesota, on the other hand, a parent of two can get on Medicaid making up to 215% of the FPL, or $41,043.
The ACA is encouraging all states to allow anyone whose income is below 133% of the FPL to get health care through Medicaid, regardless of whether they're disabled, pregnant, or have kids. If every state expands Medicaid to this level, it could mean coverage for roughly 15 million uninsured Americans.
Now THAT's what we call encouragement.
When we say that the ACA encourages states to cover more people through Medicaid, we don't mean a "You can do it, Tiger!" pep talk. The federal government offered to cover 100% of the cost of these new Medicaid enrollees in every state that chooses to expand for the first 3 years (2014, 2015, and 2016), then will slowly scale down to covering 90% of costs from 2020 on. States will spend a little bit more in Medicaid (1.1% - 2.8%), but they'll also be saving money since they won't be picking up so many tabs for uninsured folks who use the health care system and can't pay the resulting bills.
In other words, expanding Medicaid coverage means state and local governments spend less money on health care for the uninsured. In 2008, for example, state and local governments covered 20% of the cost of caring for uninsured people in hospitals. Expanding Medicaid eligibility will reduce these types of costs (a.k.a. uncompensated care costs). The Urban Institute estimates that under the ACA, states will save between $26 and $52 billion in uncompensated care costs between 2014 and 2019.
And really, it's a winning proposition.
The expansion isn't just a great deal for states cost-wise—it's also a chance for a healthier, wealthier country.
Health, health, and did we mention health? According to the National Women's Law Center, the Harvard School of Public Health published a study recently showing that "expanding Medicaid coverage decreased rates of delayed care, improved health status and most notable, reduced mortality by more than 6 percent." In other words, more people will be able to access preventive health care and deal with health problems early, when they're often easier (and cheaper) to resolve.

And money? Having more folks on Medicaid will mean fewer unpaid medical bills sent to collection agencies. According to a study that looked at an expanded Medicaid program in Oregon, Medicaid recipients are 40% less likely to ignore other bills, or borrow money, in order to pay medical expenses. Fewer people in debt, fewer businesses not getting paid for their services–sounds like a win all around (okay, maybe not for the collection agencies).

Oh, and birth control! (You knew we had to go there, right?) Allowing more people to get insured through Medicaid means more people will get access to effective birth control. Some states already offer Medicaid coverage for birth control to folks who don't otherwise qualify for Medicaid, but many don't. Bonus: Better access to contraception saves money for individuals, families, states, and taxpayers.

Not to mention a more level playing field. Medicaid will still benefit the most vulnerable groups in the U.S.—it'll just benefit more of them. According to the Agency for Healthcare Research and Quality, health care quality in the U.S. is getting better overall—but not for everyone. Like folks who are already being covered under Medicaid, those who gain coverage from the expansion are likely to be in poorer health and more likely to be racial and ethnic minorities than the general population.
So…is my state gonna do this or what?
As of March of 2015, 29 states are expanding Medicaid as the ACA offers. Several more governors have said they want to expand in their states, but it is not yet clear if their state legislatures will agree, and 16 states have opted not to expand Medicaid at this time.
Think Medicaid expansion sounds like a pretty great deal? Tell your governor and state legislators. You can see your state's status on this map maintained by Advisory Board.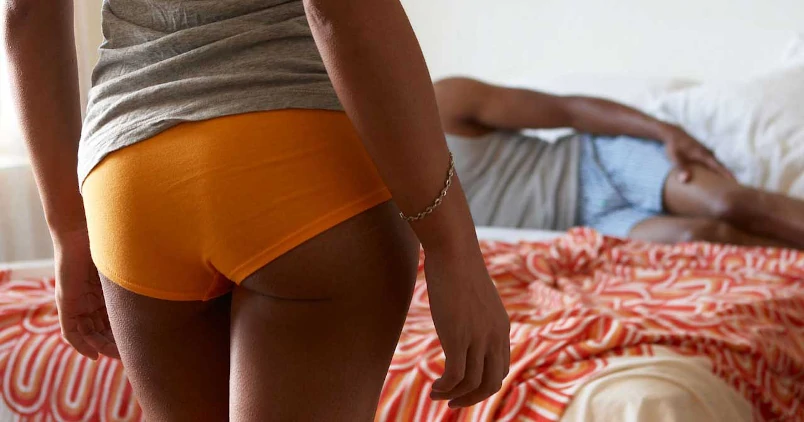 Subscribe to Frisky Fridays
Heat up your weekends with our best sex tips and so much more.