4 ways to avoid a 'catfish' situation
It's an MTV reality show, it's a popular hashtag on twitter…It's "catfish."
By Veralyn Williams. Originally published to Tumblr on March 11, 2013.
As a person who spends most of my life either on my computer or on my phone, I have never hesitated to online date. Sure, I've had creeps make me feel gross after they sent an inappropriate sexual "compliment" in a message… but that's also happened to me on the subway. Just like I take the good with the bad when dating in the real world, I've moved on quickly after negative experiences online. But one thing has made me pause a little while longer. It's an MTV reality show, it's a popular hashtag on twitter…It's "catfish."
The term "catfish" was made popular by a 2010 documentary of the same name, and it refers to any time a person lies about who they really are—from their name to where they live to what they look like—in order to forge or maintain a romantic connection (or just to maliciously deceive someone). I now know too many "catfish" horror stories to ignore how often it happens. Still, I have no intention of excluding the internet as a possible place to meet "him."
Here are four things I'll be doing to make sure I never meet a catfish:
1. Updating my online profile
As of right now my online dating profile is a great look at who I am, what I like to do for fun, and what I'm looking for in a guy—but I will be adding what I'm NOT looking for too. I was recently telling a guy friend how it's a huge turn-off when men bring up sex right away, and he asked me if those exact words were in my profile. They weren't! The conversation made me realize an online profile is basically a living document—meant to change as you have experiences that change you. Also going in: "Loved the movie Catfish, but never want that to happen to me."
2. Going beyond the profile picture
Too often we are distracted by how FINE someone looks in their profile picture (pleading the fifth on whether this has ever happened to me). But when you see someone you want to meet, it is so important to read his or her entire profile. Not only does this force you to think about whether this is a person you'd want in your life, but if you like what you read, you can use it for conversation fodder when you're messaging. Bring up the fact that he said he loves soccer, or that she said she enjoys cooking. Ask follow-up questions and see if the story holds up.
3. Checking out my "friends of friends"
What better way to make sure someone is real than to ask your old classmate, co-worker, or best friend who knows him or her personally? To me this a no-brainer! Meeting someone who knows one of your Facebook friends means you have access to a co-signer (a.k.a. someone who can vouch for him or her).
P.S. I was recently put on to an app that promises to make dating "friends of friends" more convenient. Check out Hinge (or watch a video about it, just for kicks).
4. Being honest about my needs
I have always believed in meeting up with online dates right away, as in-person chemistry is very important to me. But to be honest, now-a-days I'm suffering from a little dating fatigue and I'm finding it less of a priority in my busy life. For the first time, I can see how getting to know someone just through messages in the beginning could be very fulfilling. Sometimes all you're looking for is an ear… someone to talk to. But once I'm ready for romance, at the very least, it'll be time for a Skype date.
What are your tips for avoiding catfish? Have you ever been lied to online? Share how you handled it in the comments.
—
Veralyn Williams is an award-winning Journalist who has been tackling questions on identity, social norms, and community since she picked up her first microphone 10 years ago. Through all of her endeavors she aims to give a voice to perspectives that are often forgotten in the media.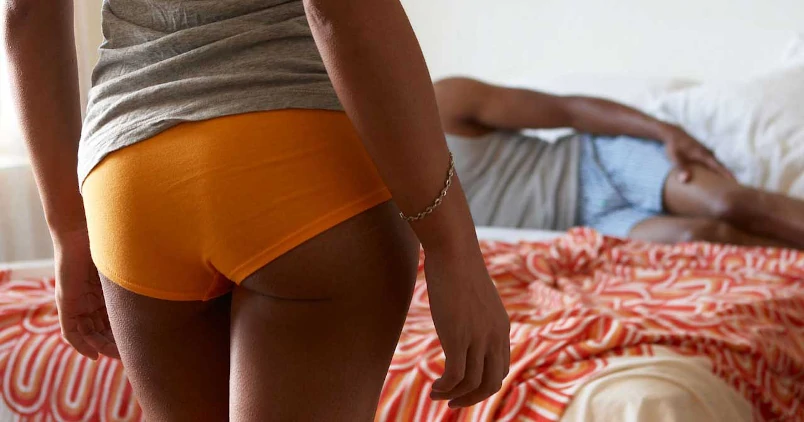 Subscribe to Frisky Fridays
Heat up your weekends with our best sex tips and so much more.