Bite me: Mexican-inspired aphrodisiac recipes
Good food is like good sex—if you take your time and pay attention to detail, it's going to be extra delicious. So don't be intimidated by the exotic and/or aphrodisiac ingredients or steps involved in these recipes. Just take your time, do your thing, and enjoy.
Spiked Mexican Hot Chocolate with Cinnamon Whipped Cream
The Aztec ruler, Montezuma, supposedly drank 50 cups of a chocolate elixir before entering his harem. (And they say he was quite the lover.) Makes 2 hot chocolates.
1 disk, Nestlé Abuelita (usually found in the international food aisle of the supermarket)

4 cups whole milk

3 oz tequila
Place milk in saucepan over medium heat. Add Abuelita and stir over medium heat until disk is dissolved. The mixture will be frothy. Once dissolved, remove from heat. Pour into two glasses, distributing evenly. Add 1.5 oz tequila to each glass and top with cinnamon whipped cream.
For the Cinnamon Whipped Cream
1 cup heavy cream

½ cup powdered sugar

1 teaspoon cinnamon
Whip heavy cream until soft peaks form. Add powdered sugar and whip until hard peaks form. Add cinnamon and mix until evenly blended.
Aguacate is Spanish for avocado, a fruit loaded with nutrients that benefit sexual health. Makes 4 tostadas.
Tostada
4 6-inch corn tortillas

½ cup cooking oil
Topping Mixture
½ cup of canned whole black beans

2 tablespoons chopped white onion

1 garlic clove, peeled

½ teaspoon salt

1 Chile de Arbol, toasted

1 teaspoon cooking oil

1 avocado, cut into thin slices

1 cup romaine lettuce, shredded finely

¼ cup crema or sour cream

¼ cup queso cotija
For the tostadas, heat ½ cup of oil in a skillet over medium heat. Once the oil is hot, place 1 tortilla in the oil and fry until it's crisp and light brown (about 1 to 2 minutes). Cook all 4 tortillas and set aside on paper towels. For the topping, heat the oil in a small skillet over medium heat and sauté the onions first until they are lightly browned. Add the Chile de Arbol into the onions and cook until fragrant and the chilies turn a lighter color (1 to 2 minutes). Set aside. Pour the black beans into a medium pot, add the garlic and salt, and bring to a boil. Lower heat and add the onion/chile mixture to the beans. Cook for 2 minutes then set aside.
To assemble, spread the black bean mixture on the crisp tortillas and place the avocado slices on top. Then sprinkle on a little shredded lettuce, a drizzle of crema, and some queso cotija to finish.
Homemade Churros with Chocolate Sauce
Some call churros Mexican donuts. We call them sumptuous, indulgent gifts from the dessert gods. Makes 2 servings (6 churros per serving—they're only 2 inches long).
Churros
¾ cup water

2 ¼ tablespoons sugar

¾ teaspoon salt

1 ½ teaspoons vegetable oil

¾ cup all-purpose flour

Vegetable oil for frying

6 tablespoons sugar

¾ teaspoon cinnamon

1/8 teaspoon nutmeg
Chocolate Sauce
½ cup heavy cream

½ tablespoon unsalted butter

¼ lb semisweet chocolate, chopped up

1/8 teaspoon nutmeg
To make the churro dough, in a small saucepan over medium heat, combine water, 1 ¼ tablespoons sugar, ¼ teaspoon cinnamon, salt, and 3 tablespoons of vegetable oil. Bring to a boil and remove from heat. Stir in flour until mixture forms a ball. Then heat oil for frying in a deep fryer or deep skillet to 375° F (190° C). Pipe strips of dough into the hot oil using a pastry bag about 2 inches long. (Or you can use a ziplock bag with the corner cut out.) Fry until golden brown and then drain on paper towels.
Next, you'll make churro sugar by combining the remaining 1 teaspoon sugar, ½ teaspoon cinnamon, and nutmeg. When the churros are just cool enough to handle, roll drained churros in the sugar mixture.
Now, for the chocolate sauce, heat the cream and butter in a sauce pan over medium heat. Add chocolate and stir until smooth and all chocolate has melted. Stir in nutmeg. Remove from heat and set aside to cool. To assemble, simply place the churros in a serving dish and drizzle the chocolate sauce over them.
These recipes were given to us by the husband and wife owners of The Taco Truck. If you're around Harvard Square, Princeton, Hoboken, Morristown, NYC's High Line, or their New Jersey truck, find them! Their food is awesome. (As you can see right here.)
We're totally craving churros,
Bedsider
P.S. Withdrawal. The ring. The pill. IUDs. Zombies. Our Guy's Guide videos cover them all.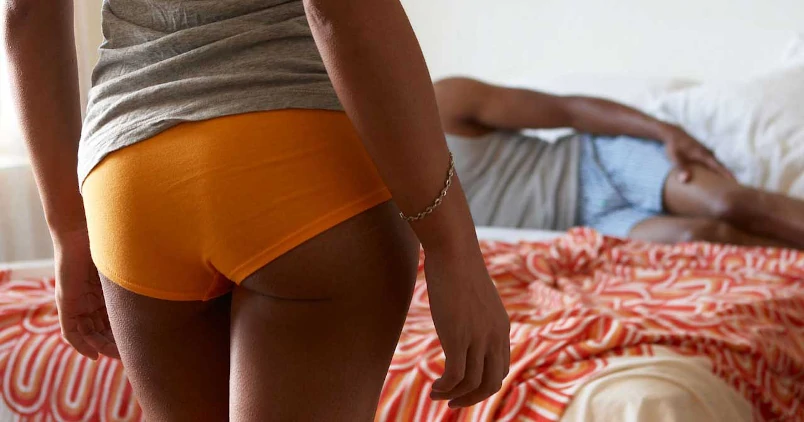 Subscribe to Frisky Fridays
Heat up your weekends with our best sex tips and so much more.