August horoscopes: Bring on that sultry end-of-summer heat
Here's everything your sign needs to know to help you feel good, find love, or avoid a bummer summer.
Leo
Love and lust for Leo? Why not?! Obstacles around getting physical are shifting and you're up for it as long as you can stop working or studying long enough to get it on. It's as if you're getting a makeover in the 'sexual moves' department. Pay attention around August 24, when you enjoy slowing down in bed so the one-on-one bliss lasts longer.
Virgo
Steamy fantasies. Sexy dreams. Your libido is fired up and it's making your inner world a very romantic place. Mind-blowing sex is in your future. But don't expect partners to be perfect. Embrace reality. Also, please watch out for exhaustion towards the end of the month. We want you vibrant and healthy!
Libra
Have things gotten delightfully intense in bed? Are you loving it? Hope so. During the second half of August, if you feel challenged by your partner's sexual style, consider unleashing your inner sex goddess and challenging them as well. It's important to have your needs met too.
Scorpio
Scorpios are the kings and queens of sex and in August, you'll gain even more insight into what drives your physicality. Maybe that's because a soul mate has entered your sex life…someone who is teaching you patience. (That's a very valuable lesson.) Make sure you really, really stick with your birth control these days. We see fertility in your future.
Sagittarius
Even if things have slowed down to a sexual simmer, get ready for a surge of desire to melt your popsicle (if you know what we mean). Try to hold out for a true partnership before you jump in the sack. And if your monthly cycle is off in August, it might be due to stress. Now is a good time to take extra gentle care of your body.
Capricorn
A fresh surge of sensuality has arrived and after August 5, love finds you. Prepare to be distracted by this. Fabulously distracted. Your partner may push your usual boundaries, but you can handle it. Caution is good, but try to stay open when it comes to love.
Aquarius
Your fascinating, cool, sexual nature may feel a bit complex in August. It's like you're over-thinking stuff. Try grounding yourself with some physical activities. In the bedroom, you might want to try role-playing to shake off any aloof dynamic and get you both feeling frisky as you explore new ground.
Pisces
Late summer, all-day lays are leaving you happy but spent. Might that cause you to feel off balance? Maybe a little. Pay attention to your health now, especially from August 22 onward. You don't want to cut corners when it comes to your wellbeing. And for those of you in a relationship, it may have to go through a maturity adjustment. (Fortunately, that won't hurt the sex, which looks awesome throughout August.)
Aries
Feel like throwing caution to the wind when sparks start to fly between you and a certain someone? Go for it! But be prepared for a major shift in your sex life around boundaries. Around August 22, make sure you've got your sexual health covered, from stocking up on birth control to making a gyno appointment, if you're due.
Taurus
Has your mojo been off lately? Don't worry about it. By August 4, you get your groove back. Healthwise, watch how much you drink and what you eat, because you might experience a stomachache or two, especially mid-month. The end of August brings you a powerful, juicy mix of love and sex. This is a good time to take a relationship to the next level.
Gemini
It's like you're craving a spine-tingling "O", but you just can't get any sexual satisfaction. Could it be that you're simply exhausted? Watch out for overexertion and being really tired from the middle of the month through the end of it. Perhaps some erotica or tantric meditation will help you relax, get in the mood, and get off.
Cancer
From STIs to UTIs, you tend to have a lot of awareness around sexual health habits. (We love that about you!) And in August, you'll approach sex with less fear and more of a calm, easy-going vibe. Some of this is due to you learning to love your body at a whole new level. After August 24, expect to attain some new sexpertise.
XOXO,
Bedsider
P.S. Take a look at our hot, new app featuring better birth control reminders for the pill, patch, ring, and shot.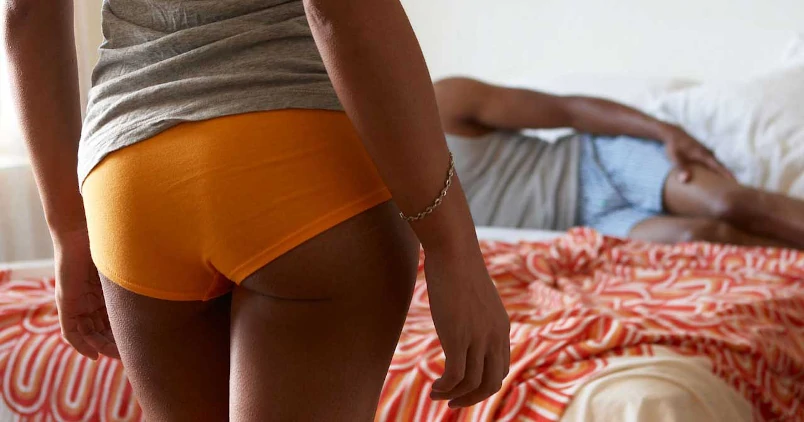 Subscribe to Frisky Fridays
Heat up your weekends with our best sex tips and so much more.