A holiday gift basket for you and your boo
While the holidays are obviously an awesome time to buy gifts for your loved ones, they're also a great time to treat yourself. And you know what fits perfectly between gifts for people you love and gifts for yourself? Gifts for your significant other. Even better? Gifts for your SO that you can use together to boost intimacy in your relationship.
Intimacy can mean many things, in and out of the bedroom. With that in mind, here are six gifts you can use all together for a cozy-yet-steamy holiday date night, or on their own any time of the year. Either way, they're guaranteed to help you get that much closer to the one you love. (Or even the one you just like a whole lot.)
Homemade Dinner For Two
There's a reason dinner is the classic date. It's a great opportunity to talk, laugh, and, of course, stare lovingly into each other's eyes. And while restaurant dates are always fun, cooking at home can mean taking your time, saving some money, and having the bedroom nearby.
These days you don't even have to be a Master Chef to impress your honey. There are a range of "meal in a box" options that look nothing like the microwaved dinner so many of us grew up with. Companies like Blue Apron, Chef'd, and Plated will send you everything you need for a delicious meal, including clear, step-by-step recipes and fresh, pre-portioned ingredients.
A Flickering Massage Candle
Add a little romantic candlelight to that home-cooked meal with a Lelo Flickering Massage Candle in vanilla cream de cacao, Greenfire Sandalwood lavender vanilla blend massage candle, or a coconut pineapple massage candle. You'll both look irresistible in the flattering flicker, and the candle will melt into delicious-smelling massage oil, which you can use on each other when dinner is done.
A Sexy Couples Game
Now that you're both relaxed from the massage, it's time to play. The Bijoux Indiscrets Lucky Love Dice Couples Game comes with three dice and three sets of stickers: one for body parts, one for actions, and one for places. You control the intensity of the game by deciding which stickers to include each time, opening up new possibilities to explore.
If you're more into board games than dice, check out the Kama Sutra Board Game. This modern interpretation of the ancient Indian text will guide you and your partner through a range of new experiences.
All-Natural Personal Lubricant
Once you're worked up from the massage and sexy game, a little bit of lube can help keep things comfortable, fun, and safe. Some brands to check out include BabeLube Natural, Sustain, and Good Clean Love. These lubricants don't contain harmful chemicals—they're organic, all-natural, water-based, and can be used with condoms or toys.
Next-Level Condoms
Safer sex is hotter sex! Check out these condoms from L., which are free from glycerin, parabens, and N-9. You can also feel great about supporting this company, as L. has a 1:1 pledge: For every product purchased, they'll donate one to a female entrepreneur in a developing country.
Another cool condom company to consider—especially for a gift basket—is Lovability. This female-owned company lets you buy cleverly packaged, chemical-free condoms on their own or in super cute tins with empowering messages on them.
Want to make your gift basket even more intimate? We've got so many more gift ideas where these came from. And in case getting closer leads to getting it on (in every room), some "do me now" birth control could come in handy.
XOXO,
Bedsider
P.S. 'Tis the season to make sure your health is covered through 2017 by visiting the health insurance marketplace! Open enrollment goes till January 31, so don't miss out.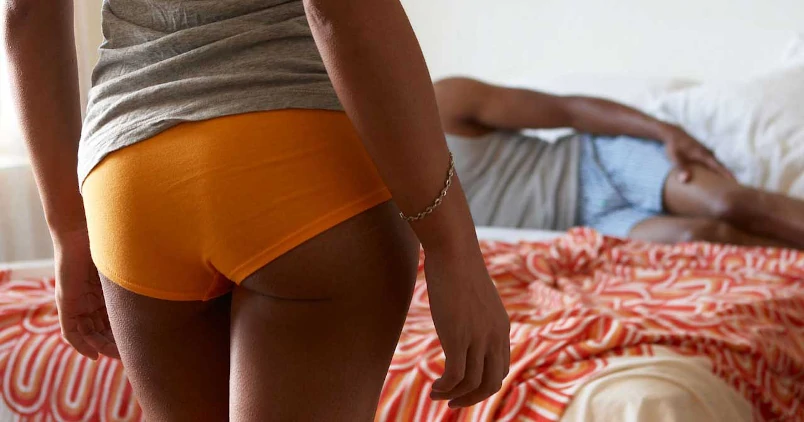 Subscribe to Frisky Fridays
Heat up your weekends with our best sex tips and so much more.