Birth Control
IUD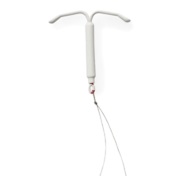 Hear real people share their very real experiences with different methods of birth control.
IUD
Ellie, 27, IUD
"I love being able to say I haven't had a period since I was 17 years old."
Ellie is on her second Mirena IUD. Her first insertion was painful but worth it—she didn't notice any side effects and loved not having a period. Ellie was better prepared for her second IUD insertion, and that time around was a breeze.
Ellie's been in a relationship for 12 years. She and her partner agree that now isn't the time for a pregnancy, but they like knowing that when they're ready, the IUD removal will be quick and easy.