Birth Control
IUD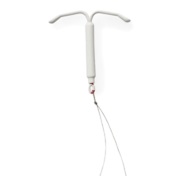 Hear real people share their very real experiences with different methods of birth control.
Evelyn has never been great at following routines, so she chose a super low-maintenance method—the non-hormonal IUD, Paragard. Evelyn chose the non-hormonal IUD because it's the longest lasting IUD available (up to 12 years!), which also makes it the most cost-effective.
When Evelyn was dating, she used condoms and got tested regularly to make sure she'd be protected against STIs. Now that she's in a monogamous relationship, she likes that if she decides to become pregnant she can—as soon as the Paragard is removed.